Deck the Falls 
The annual Cannon Falls event is in its 26th year. The event will include a pancake feed, performances by the Cannon Falls High School band, sleigh rides, a parade, a tree lighting ceremony, visits with Santa and Mrs. Claus and more. Events will occur throughout downtown Cannon Falls. For a full list of events, times and locations, visit cannonfalls.org.
Entering Advent: A candlelight river walk
RIVER FALLS -- The time of Advent is a Christian tradition rooted in the earth and its seasons. Together let us explore how the dark of winter is not an end but the way a new beginning comes. Hope for Creation invites you to join us for "Entering Advent: A Candlelight River Walk." We will gather by our beautiful Kinnickinnic River to walk, reflect and set our hearts to greet Advent on Sunday, Nov. 28 at 6:30 p.m. We will start at Veterans Park on Main Street in downtown River Falls. Please bring a candle or flashlight. All are welcome.
Artist reception: 'Close to Home' 

Artists Hannah C. Heyer and Andy Evansen are featured in Red Wing Arts' current show, titled "Close to Home." The exhibit showcases 26 paintings by each artist, which document the seasonal shifts in the rural landscape of southeastern Minnesota and southwestern Wisconsin.
The reception will be from 5-7 p.m. on Friday, Dec. 3, at the Red Wing Arts Depot Gallery. Light refreshments will be served and Heyer and Evansen will be there to discuss their work. 
Holidays with The Hot Flashes 
The Hot Flashes return to WideSpot for a special winter show. A tradition at WideSpot, there's no better way to get into the spirit of the holidays. New and old holiday favorites will be sung. The concert is scheduled for 7 p.m. on Saturday, Dec. 4. Tickets are available for advanced purchase at widespotperformingarts.org. Last minute plans? Tickets might be available at the door – check in with the box office after 6:15 p.m. on the day of the performance.
Until further notice, proof of COVID-19 vaccination is required for all event attendees, artists, staff and volunteers. Masking is required except while eating, drinking or performing. Participants are asked to bring proof of vaccine (print or digital) completed a minimum of 14 days prior to the event and an ID for checking in at our box office. 
Christmas with the Steeles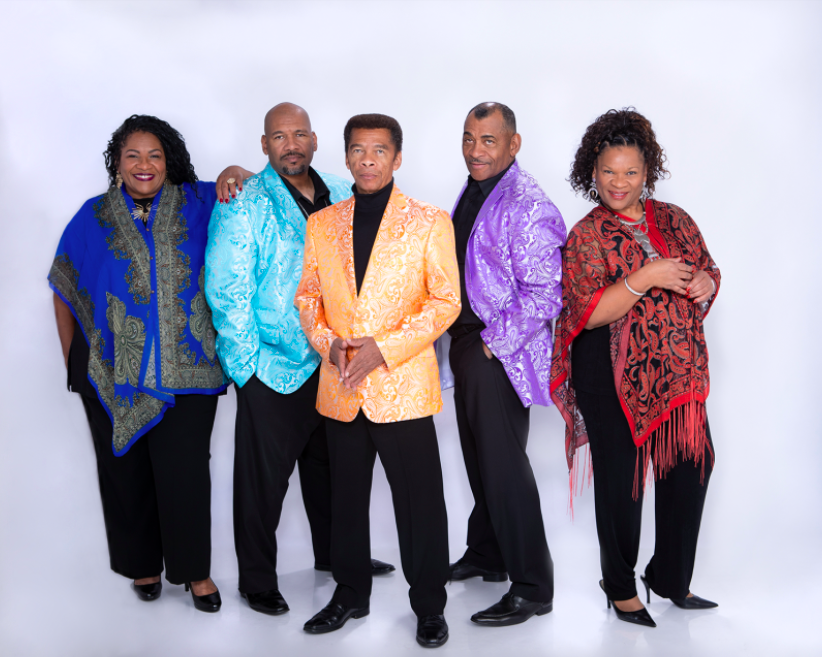 The Steeles consist of five siblings; J.D., Fred, Jearlyn, Jevetta and Billy Steele, whose style is an integral part of the Minnesota sound. They have recorded and performed with Prince as well as super producers Jimmy Jam and Terry Lewis. The Steeles return with a Christmas celebration. The concert will be at 7:30 p.m. on Friday, Dec. 3. Tickets start at $27. For more information, visit sheldontheatre.org.