Air Play
A breathtaking homage to the power of air. Flying umbrellas, larger-than-life balloons, giant fabrics floating over the audience and the biggest snow globe you've ever seen will make you gasp in wonder and laugh until it hurts.
Ride the wind and dream with Air Play, a modern spectacle that brings to life the very air we breathe. Air Play is a circus-style adventure of two siblings journeying through a surreal land of air, transforming the ordinary into objects of uncommon beauty. Fabrics dance in the wind, balloons have a mind of their own, confetti turns into the night sky, and an enormous canopy of hovering silk forever alters their future.
Shows are scheduled for 7 p.m. on Friday, May 6, and Saturday, May 7, at the Sheldon Theatre. Tickets are $26 and kids play free. Additional youth tickets are $15. For more information and tickets, visit sheldontheatre.org.
Free Family Fun Day 
The theme of May's fun day at the Goodhue County History Center is natural history. Participants can try being a paleontologist and digging in fossil boxes or look around the museum at natural history exhibit. There will also be a related craft. 
The event will be from 12–3 p.m. on Saturday, May 7. For more information, visit goodhuecountyhistory.org.
Red Wing Arts Clay and Creative Center events
Polymer clay creatures workshop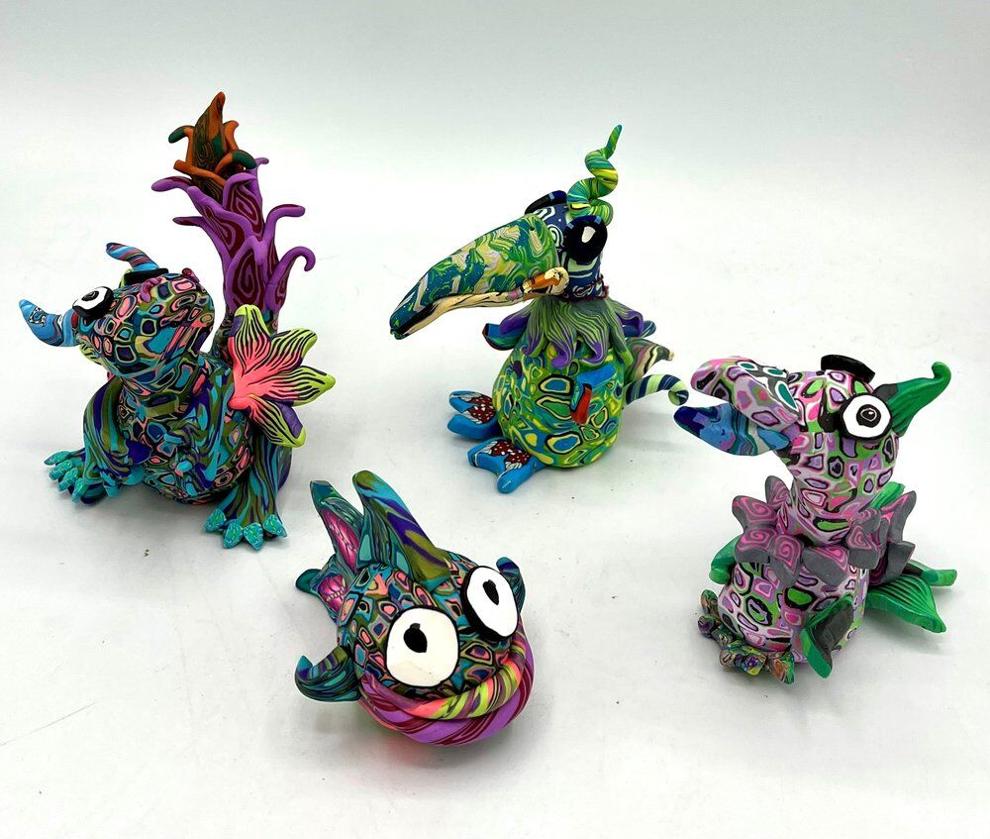 Learn three magical millefiori techniques in clay, which you will use to create a clay creature of your choice. Come with an idea or let the creature emerge on your own! Instructor Layl McDill will walk you through easy sculpting techniques to make paws, fins, tails and any other creature parts your imagination can come up with. When class is done you will have an amazing colorful critter that you can take home and bake in your own oven to harden.
The workshop will be 10 a.m.–12 p.m. on Saturday, May 7. The class size is limited to 20 people. The participation fee is $35 and the material fee is $10. 
Polymer clay beads and buttons workshop 
Polymer clay is an oven baked clay that makes fantastic, strong beads and buttons. In this class, instructor Layl McDill will teach you several detailed millefiori techniques to make designs of butterflies and flowers in the clay. Then slice these designs to make beads and buttons for your own jewelry making or knitting projects. When class is done you will take your beads and buttons home to bake in your own oven to harden.
The workshop will be 1–3 p.m. on Saturday, May 7. The class size is limited to 20 people. The participation fee is $35 and the material fee is $10. 
For more information about these workshops and to register, visit redwingarts.org.
Secrets of Clowning
What makes clown different from theater? Are clowns required to use a red nose and greasepaint? Explore how to communicate and create comedy using no words.
The free event is scheduled for 10:30 a.m. on Saturday, May 7, at the Sheldon Theatre Studio. Ages 7 and older are welcome, children must attend with a parent or guardian. There is a 30 participant maximum, so registration before the event at sheldontheatre.org.
Guided walking tour of the Anderson Center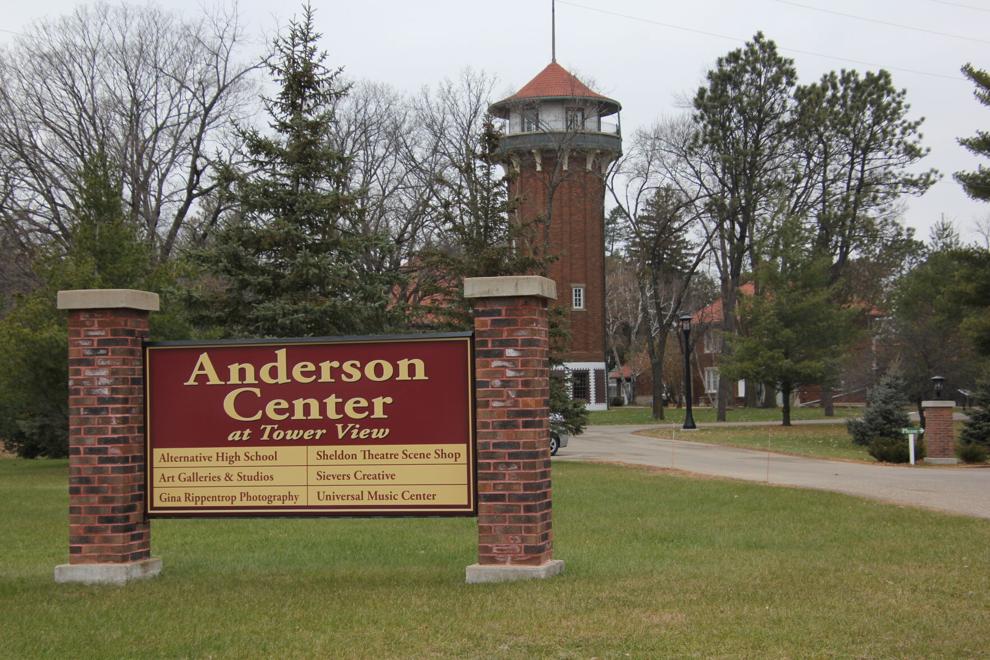 Join Anderson Center Visitor Associate Laurie Andrews for a guided walking tour of the Anderson Center at Tower View at 11 a.m. on Saturday, May 7. 
Tours will take visitors through the Anderson Center's main building annex, which includes gallery and studio spaces, as well as the historic Tower View Barn. Visitors will also make an outdoor loop through the Tower View campus for stops outside of Anderson Family Home, the icehouse and greenhouse, the North Studios, the Granary Printmaking Studio, the Shed Studios, the Chicken Coop Studio and Universal Music Center.
Unless invited, the tour will not visit the interior of private studio spaces or spaces actively being used by rentals or visiting artists-in-residence. The tour will not go through the Sculpture Garden or to the top of the water tower, but visitors are welcome to explore both spaces on their own after the guided tour. The tour will not include the interior of the Anderson Family Home, but visitors can tour the home the first weekend of December as part of the Anderson Center's annual Holiday Art Fair.
Registration is $10 for the general public and $8 for Anderson Center Members. Space is limited, advance registration is required. Appropriate for ages 13 and older. Tour groups meet at the Main Entrance to the Galleries 5 minutes prior to the beginning of the tour.
Poet Artist Collaboration poetry reading 
In celebration of the 2022 Poet Artist Collaboration, Red Wing Arts is hosting weekly poetry readings. During these events, participating poets will read a selection of their work, including the work featured in the PAC exhibition.
At 5 p.m. on Thursday, May 5, at the Red Wing Arts Depot Gallery, poets Jennifer Hernandez, Mary Schmidt, Paul Schaefer, Patricia Mohr and Nathan Vinehout Kane will read their work. 
No pre-registration is required. 
Black Dirt Improv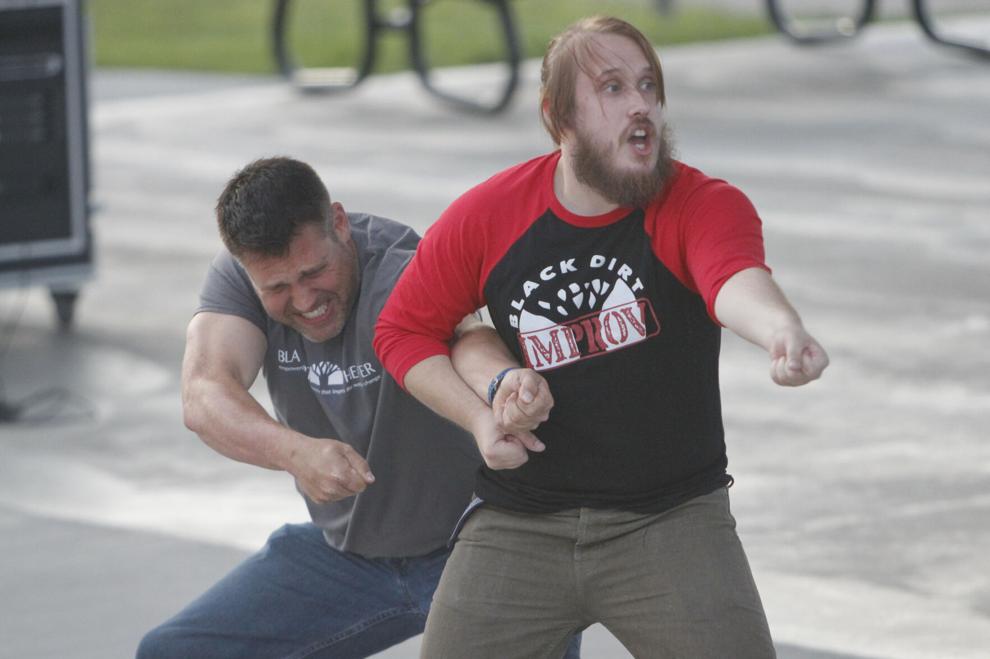 Black Dirt Improv will take the stage for the final show of the season on Friday, May 6. The evening will have two shows, one at 7 p.m. and the second at 9 p.m. 
Tickets are $10 for adults and $5 for students. Tickets are available online or at the door. For more information and to purchase tickets, visit blackdirttheater.com.
Hastings Prescott Bike Tour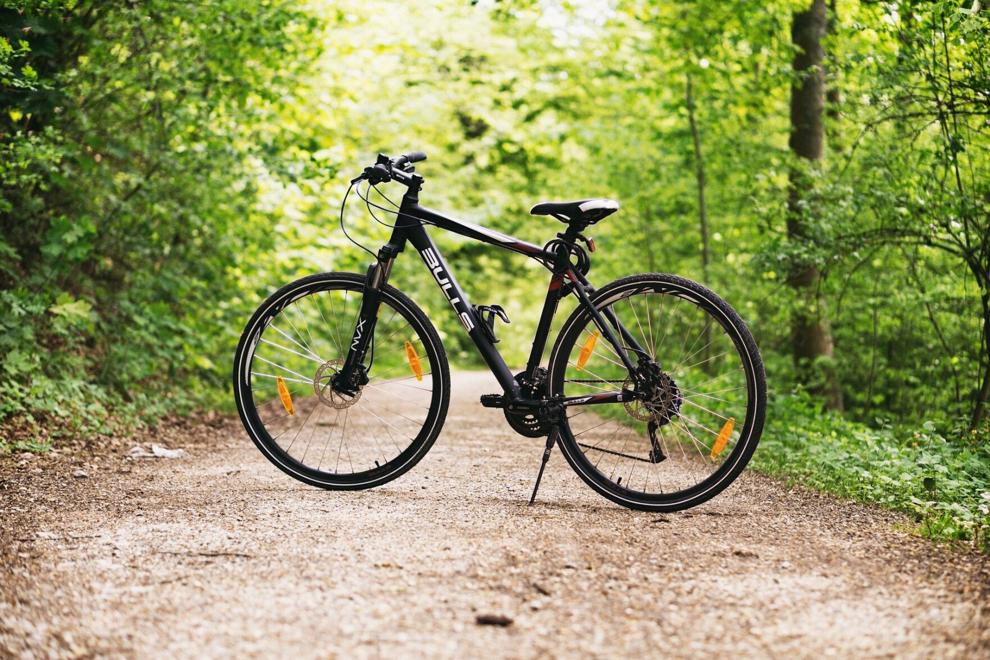 The Hastings Prescott Bike Tour showcases two unique bike trails that offer stunning river views, historic downtowns, bird watching and more. The Point Douglas Trail connects Hastings to Prescott, running along the Mississippi and St. Croix rivers. These tours are free but space is limited. 
The 10 mile loop 
Explore a 10 mile loop around the city of Hastings with stops at The Vermillion Falls, Mississippi River Scenic Overlook and Lake Rebecca Dike. This trail starts and stops in Hastings' historic downtown. With stops, the tour will take two hours. The guide is from the Port of Hastings Outfitters.
Registration is located on the Hastings Riverwalk, the best place to park is under the HWY 61 Bridge on 2nd Street E. Carpenter Natural Center will be at registration with local wildlife and lots of great tips for bird watching. Registration opens at 8:30 a.m. and the tour starts at 9 a.m.
3.5 mile trail
The Point Douglas Trail connects Prescott to Hastings and runs right along the Mississippi River. The trail is great for cyclists of all levels and offers an incredible view from the Hwy 61 Bridge. 
Hastings to Prescott: Registration starts at 9:30 a.m. The tour begins at 10 a.m. and participants will arrive in Prescott around 10:45 a.m.
Prescott to Hastings: Registration starts at 10:30 a.m. The tour begins at 11 a.m. and participants will arrive in Hastings around 11:45 a.m.