Take3
The Sheldon Theatre is hosting musical trio Take3 at 7:30 p.m. on Thursday, Oct. 8. The theatre says of the group, "With a flair for the wild and unexpected, the genre-defying trio, Take3, brings the refinement of a rigorous classical music background and infuses it with rock-star charisma. Known for their infectious and down to earth onstage personalities, this threesome leaves their indelible mark on captivated crowds around the country performing their arrangements of top pop hits, Americana, and classical favorites." 
Tickets are $25-$28. For more information, visit sheldontheatre.org.
Caravan du Nord 2021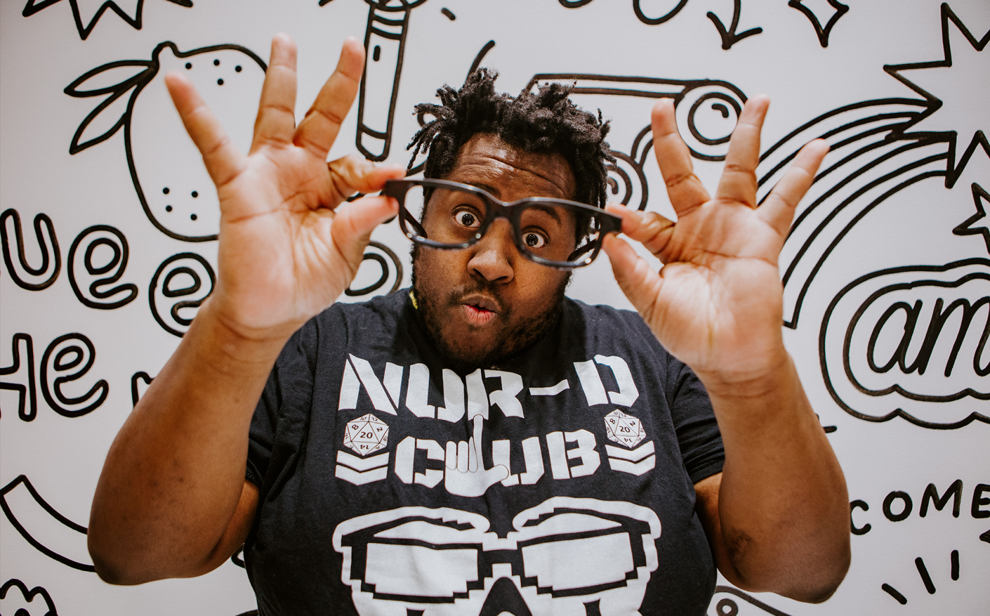 The 10th annual Caravan du Nord is scheduled for next weekend. Locally, performances will begin at 7 p.m. on Saturday, Oct. 9 at the Sheldon Theatre with NUR-D as the featured performer. The Sheldon says NUR-D "just might be the next big thing out of Minnesota." Clay Fulton & The Lost Forty and The Immaculate Beings will open. 
The Sheldon defines Caravan du Nord as "a traveling showcase of Minnesota music, bringing top regional acts, emerging bands and music industry professionals to towns across Greater Minnesota for a weekend of workshops, networking, and performances. The event has been co-presented in Red Wing by the Sheldon Theatre for ten years. Sponsored by 89.3 The Current, the fall tour has presented more than 200 artists to audiences totaling more than 10,000. The Caravan du Nord is an ongoing project of the Minnesota Music Coalition." 
Tickets are $20. For more information and to purchase tickets, visit sheldontheatre.org.
Red Wing Arts Fall Festival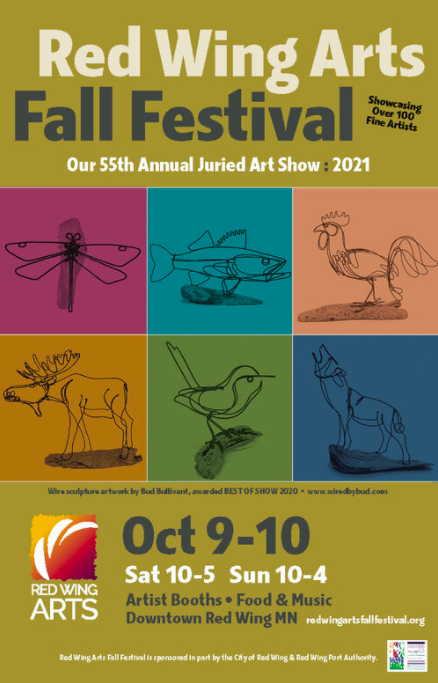 Red Wing Arts explains, "Our juried two-day fine arts festival is one of Red Wing Arts' core programming events, designed to feature and celebrate our 100-plus regional artists in the heart of Red Wing.
"Festival visitors can expect a variety of high-caliber original works of art for purchase, as well as other opportunities to be inspired, whether it's listening to concerts in the bandshell, watching live painting, creating something beautiful, or eating delicious food."
The festival will be 10 a.m. to 5 p.m. on Saturday, Oct. 9 and 10 a.m. to 4 p.m. on Sunday, Oct. 10. For more information, visit redwingarts.org.
The advanced art of pasta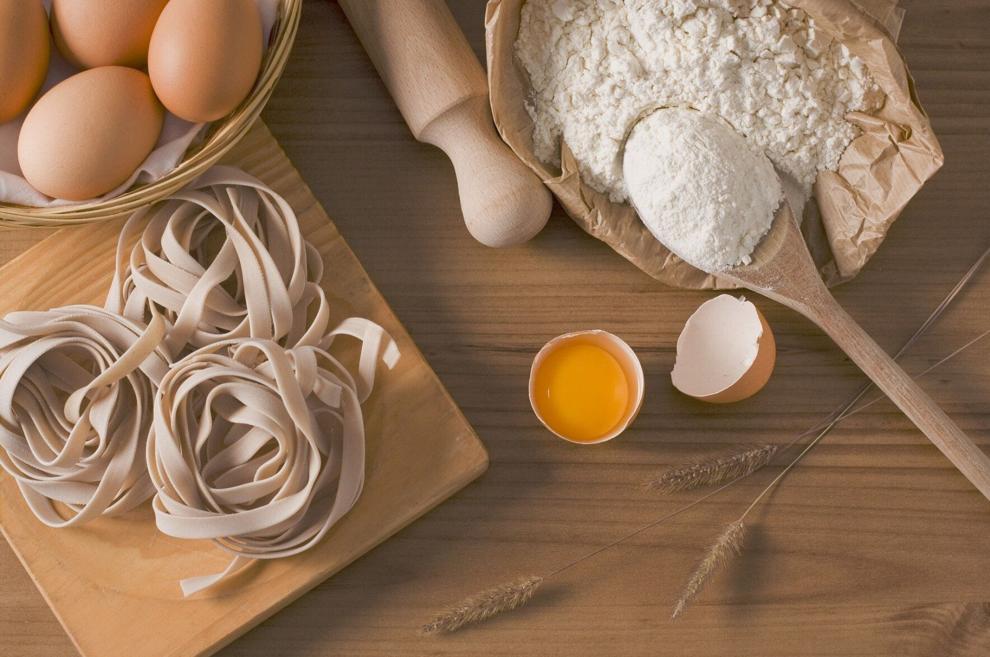 Chef Antonio Cecconi will be hosting an advanced pasta making class at 5 p.m. on Thursday, Oct. 7 at the Villa Bellezza Winery & Vineyards in Pepin. Villa Bellezza says of the class, "If you have mastered Chef Antonio's Pasta & Sauces, Advanced Pasta Making is the class for you! Prepare to challenge yourself as you learn to make impressive pasta dishes such as a timballo pasta tower, lasagna, stuffed tortellini, and pasta with fragrant herbs prepared al cartoccio!"
A pre-class social hour will begin at 5 p.m. in Sala Del Vino. Participants will receive a glass of sparkling Brillante. Wine will also be paired with courses and tasted throughout the evening. 
The class and social hour are $75 per person. For more information and to register for the event, visit villabellezza.com. 
Ellsworth Trails grand opening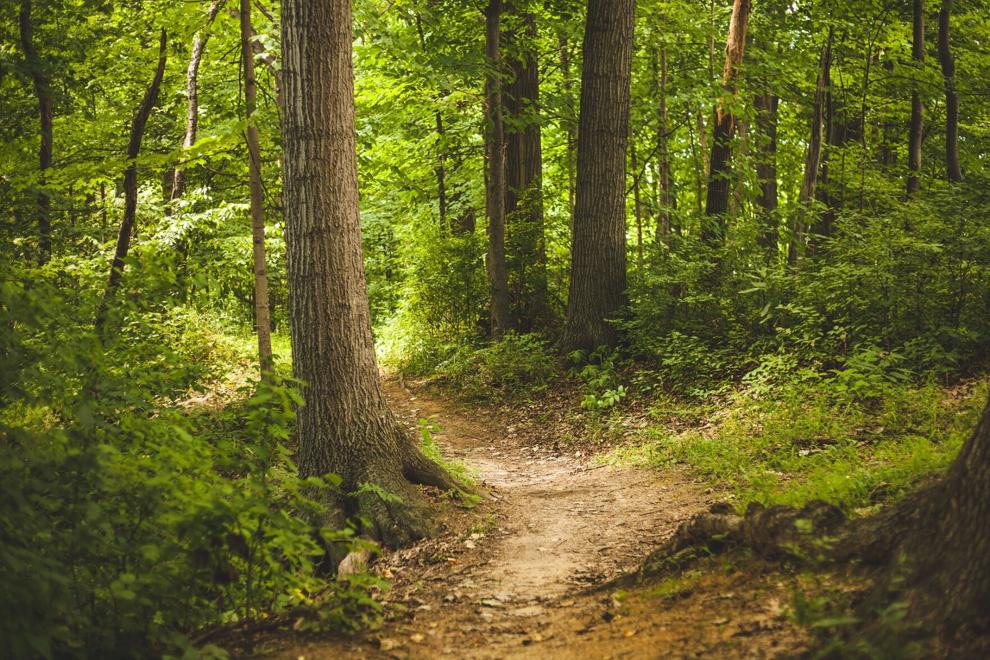 Cairns Woods in Ellsworth was restored and maintained by local volunteers and Ellsworth Trails. The reopening of the trail will be celebrated with a ribbon cutting and grand opening celebration at 4:30 p.m. on Thursday, Oct. 7 on West Cairns Street. For more information, visit ellsworthchamber.com.