The art of Wiley Harang 
Wiley Harang is a southeast Minnesota-based artist. He says of his work, "I'm fascinated by moments in music, stories and personal experiences that come to life through hyperrealist drawings, photography and design."
Drawings and photographs by Harang will be on display at the Sheldon Theatre from Saturday, Jan. 8 through March. From 6–7 p.m. on Friday, Jan. 14, an artist reception will be held for the art show at the theater. Following the reception, "The Finest Hour" will be on the main stage. 
Climate coalition meeting 
Friends of the Bluffs, the Red Wing Sustainability Commission and the Red Wing chapter of Citizens' Climate Lobby are partnering to host a climate control meeting. The event is open to everyone and will include networking and discussions about action ideas and plans for moving forward. 
The meeting will be 4:30–6 p.m., Thursday, Jan. 13, at the Community Development Building, 419 Bush St. For more information, contact David Anderson at redwingbluffs@gmail.com or at 651-380-4296.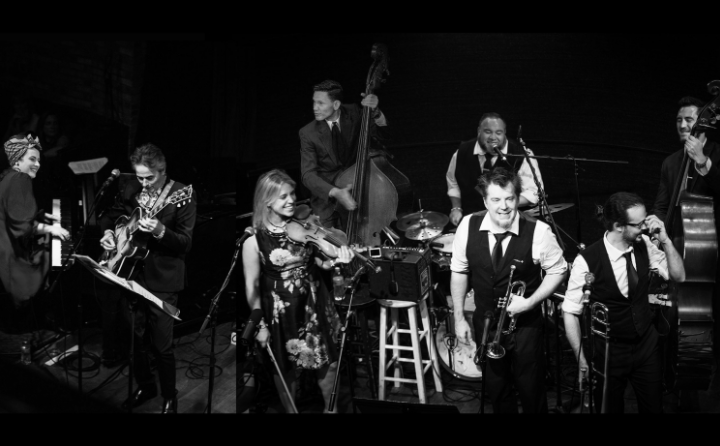 The Finest Hour
Two beloved music groups are joining forces to bring listeners the music of the 1940s. Davina & the Vagabonds and the Hot Club of Cowtown will perform at 7:30 p.m. on Friday, Jan. 14, at the Sheldon Theatre. The Sheldon says of the event, "Celebrating the 75th anniversary of the iconic music that ended WWII, the legendary tunes of Bing Crosby, Louis Armstrong, Billie Holiday, Louis Prima, The Andrews Sisters, Ella Fitzgerald and more are brought to life by two remarkable bands, each with their own dynamic sound and style."
Tickets start at $33. For more information, visit sheldontheatre.org.
Show Me Your Hits 
The Minneapolis-based band is composed of five millennials who play hits from the past 40 years. Their performance will begin at 8:30 p.m. and run past midnight on Friday, Jan. 14, at the Parlay Lounge at Treasure Island Resort and Casino. There is no cover charge to visit the lounge. For more information, visit ticasino.com.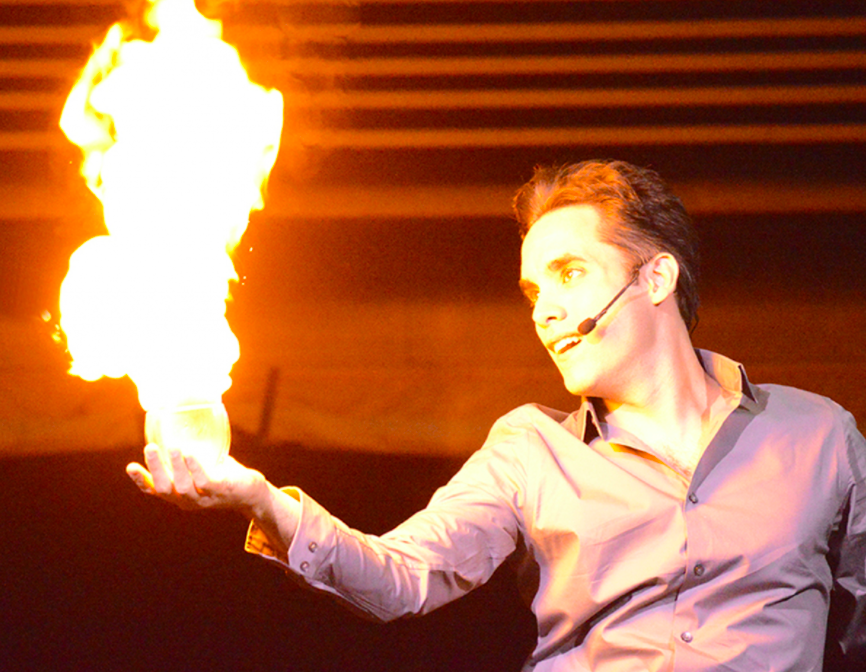 Experience the magic 
Magician Michael Grandinetti is coming to Red Wing to share his art with the community. The Sheldon Theatre says of Grandinetti's show, "Michael's latest live show 'Experience The Magic' features breathtaking wonders from his extraordinary career, right before your very eyes.  Throughout the show, legendary magic plots are reimagined for today's audiences, making them more visual, surprising and even more astounding than ever before. Several new illusions even involve the entire audience at the same time, allowing everyone together to become part of the magic!"
The show will be 7:30 p.m. on Saturday, Jan. 15 at the Sheldon Theatre. Tickets start at $33. For more information, visit sheldontheatre.org.