Fire department open house 
The fire house in downtown Red Wing (420 Plum St.) will be open to the public from 10 a.m. to 2 p.m. on Sunday, Oct. 10. The event will include viewing firetrucks and ambulances, leaning about paramedics, learning about fire safety and more. Refreshments will be served. For more information, visit red-wing.org.
Take3
The Sheldon Theatre is hosting musical trio Take3 at 7:30 p.m. on Friday, Oct. 8. The theatre says of the group, "With a flair for the wild and unexpected, the genre-defying trio, Take3, brings the refinement of a rigorous classical music background and infuses it with rock-star charisma. Known for their infectious and down to earth onstage personalities, this threesome leaves their indelible mark on captivated crowds around the country performing their arrangements of top pop hits, Americana, and classical favorites." 
Tickets are $25-$28. For more information, visit sheldontheatre.org.
Caravan du Nord 2021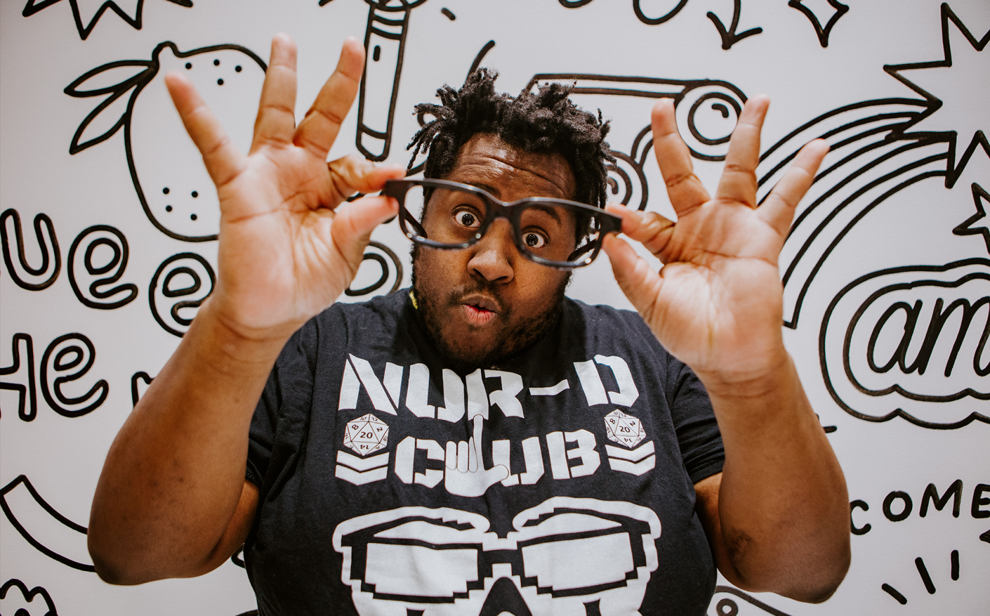 The 10th annual Caravan du Nord is scheduled for next weekend. Locally, performances will begin at 7 p.m. on Saturday, Oct. 9 at the Sheldon Theatre with NUR-D as the featured performer. The Sheldon says NUR-D "just might be the next big thing out of Minnesota." Clay Fulton & The Lost Forty and The Immaculate Beings will open. 
The Sheldon defines Caravan du Nord as "a traveling showcase of Minnesota music, bringing top regional acts, emerging bands and music industry professionals to towns across Greater Minnesota for a weekend of workshops, networking, and performances. The event has been co-presented in Red Wing by the Sheldon Theatre for ten years. Sponsored by 89.3 The Current, the fall tour has presented more than 200 artists to audiences totaling more than 10,000. The Caravan du Nord is an ongoing project of the Minnesota Music Coalition." 
Tickets are $20. For more information and to purchase tickets, visit sheldontheatre.org.
Arla Mae's Booyah Wagon 
The project behind "Arla Mae's Booyah Wagon" is a unique collaboration between local actor Sarah Agnew and James Beard Award-winning chef Ann Kim. The show is designed to illuminate the benefits of buying and eating fresh, local food. Ann Kim will develop a unique booyah recipe (a traditional, thick stew served at fundraisers and community events in the upper Midwest), which is served at the end of every performance.
The show will be at 11 a.m. and 2 p.m. on Sunday, Oct. 10. The performances will be held in the Sheldon courtyard so bring a picnic blanket or chair. Tickets are $5 and kids play free. Additional youth tickets are $2.50. For more information visit sheldontheatre.org.
Red Wing Arts Fall Festival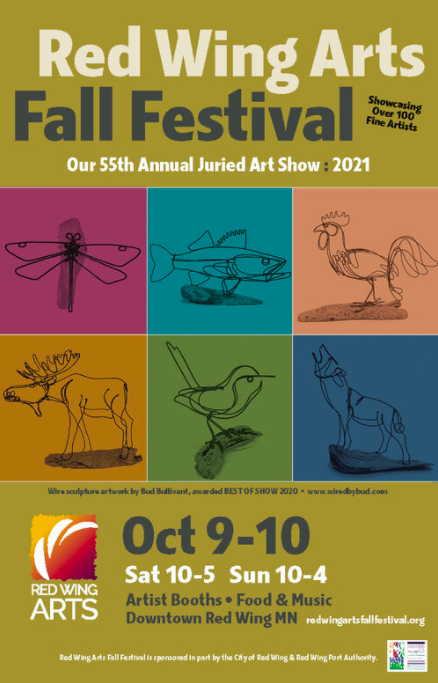 Red Wing Arts explains, "Our juried two-day fine arts festival is one of Red Wing Arts' core programming events, designed to feature and celebrate our 100-plus regional artists in the heart of Red Wing.
"Festival visitors can expect a variety of high-caliber original works of art for purchase, as well as other opportunities to be inspired, whether it's listening to concerts in the bandshell, watching live painting, creating something beautiful, or eating delicious food."
The festival will be 10 a.m. to 5 p.m. on Saturday, Oct. 9 and 10 a.m. to 4 p.m. on Sunday, Oct. 10. For more information, visit redwingarts.org.