"Frontera Liminal" 
Frontera Liminal features new work by Xavier Tavera and Dougie Padilla, co-founders of the Latino arts collaborative Grupo Soap de Corazón. Through photographs and prints, Tavera and Padilla explore borderlands and transitory spaces in both physical and spiritual realms. Presented by the Anderson Center at Tower View, the exhibit opens on Aug. 27 and runs through Nov. 5. 
Over the past six years, Tavera has made regular trips to the U.S.-Mexico Border, photographing on both sides. In Frontera Liminal, he presents images of folk intercessors and shrines made to their saints. This new work explores spiritual practices that combine Indigenous religions of the region with Catholicism. Through images left behind at sites of veneration and in portraits of dancers who petition higher powers or ancestors on behalf of another, Tavera's photographs speak to the history and overlapping cultures present along this geographic border and how they manifest in beliefs, practices, and lives.
The free artist reception for "Frontera Liminal" will be from 6-8 p.m. on Thursday, Sept. 8, in the Anderson Center's Main Gallery. The reception will include refreshments and live music by Eric Julio Carranza.
More information: andersoncenter.org or 651-388-2009
Location: 163 Tower View Drive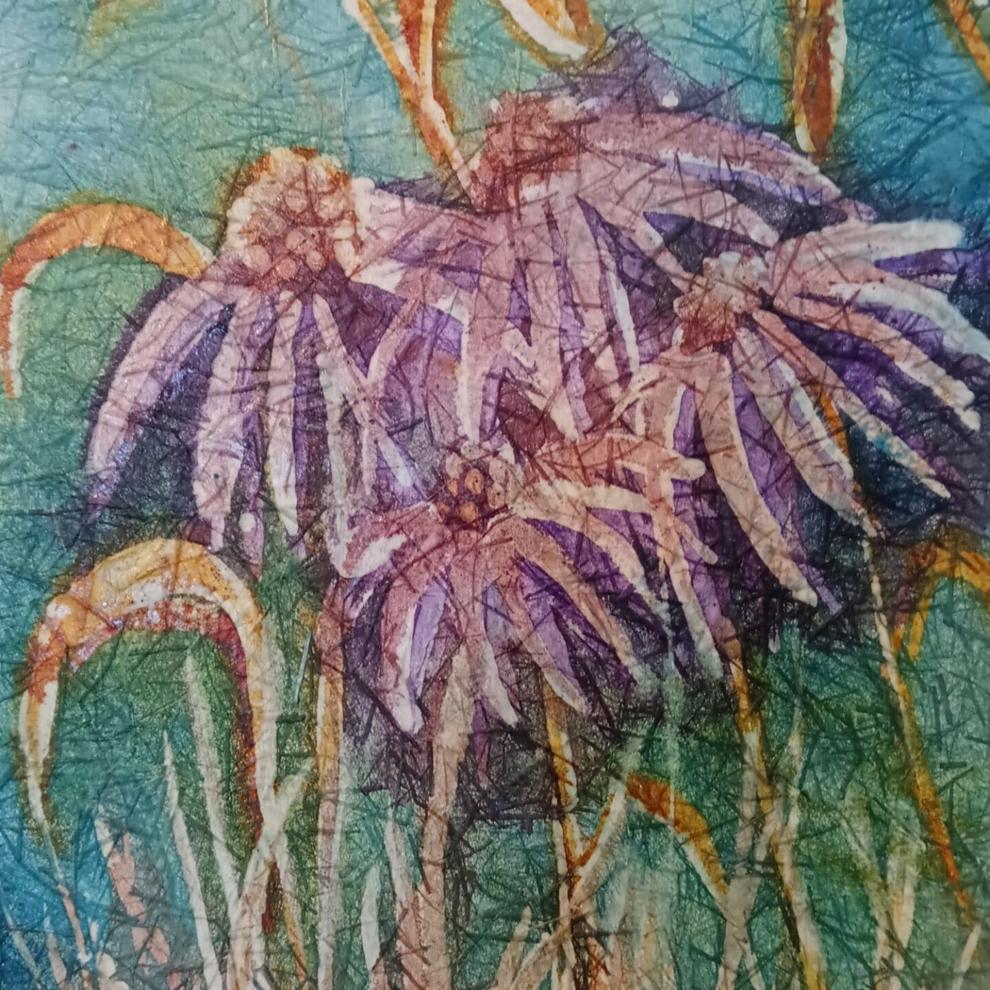 Batik Painting
The word "batik" (pronounced "ba-teek") is an Indonesian word meaning "wax writing." This process involves brushing or applying melted beeswax to fabric, then applying dyes; the waxed areas resist the dyes, thus creating the designs. Tami will guide you through several methods of applying the wax and dyes to create a unique and beautiful finished piece. All supplies are provided for this three-hour class, and all artistic levels are welcome.
The workshop will be taught by Tami Resler. It will run from 1-4 p.m. on Saturday, Sept. 10, at the Red Wing Arts Clay and Creative Center. 
Ages 15 and up are welcome. The workshop has a $70 participation fee and $15 materials fee. 
More information: redwingarts.org or 651-388-7569
Location: 1920 Old W Main St.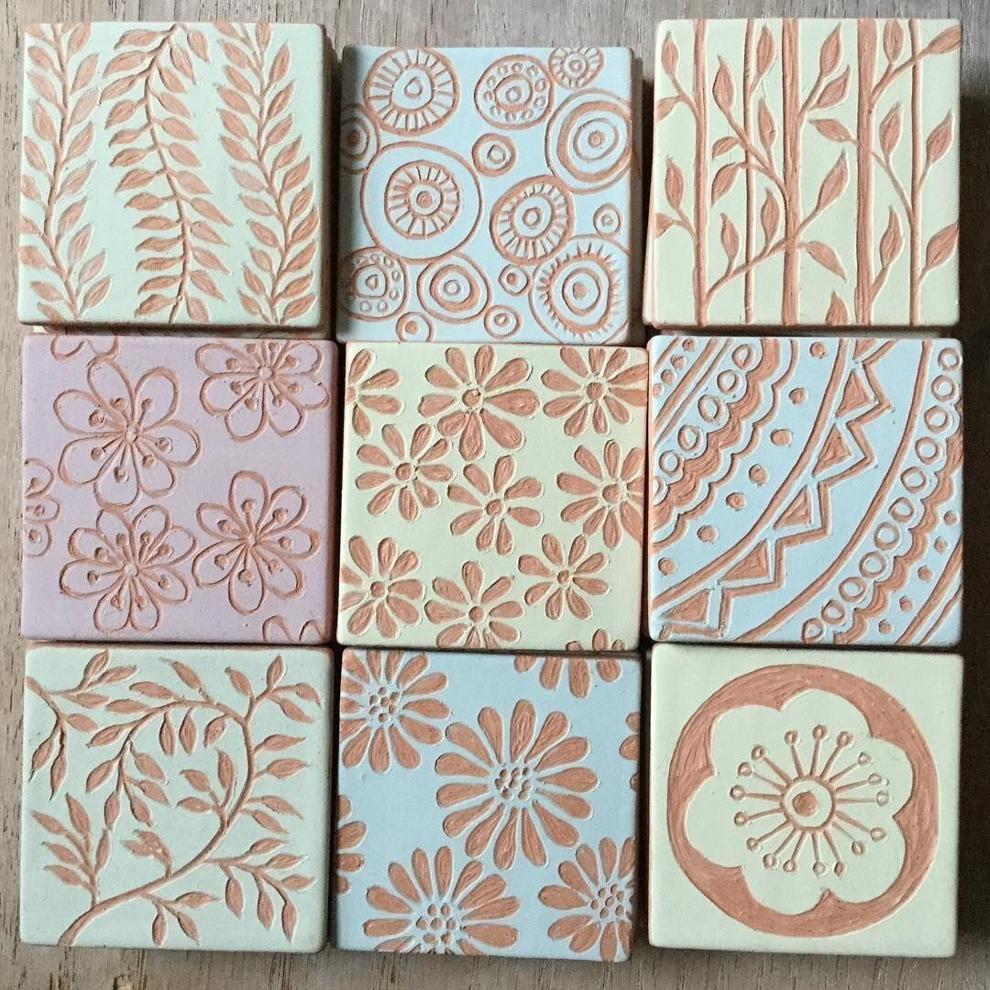 Textures on clay
On leatherhard tiles and using stencils provided, we'll carve, add clay and sculpt on tiles to show you how to make your own work expressive and unique. Decorating with colorful underglazes, firing and clear glaze are included with this workshop. Finished pieces will be available for pick up within four weeks following the class. 
The workshop, led by Tami Resler, will be from 10 a.m.-noon on Saturday, Sept. 10, at the Red Wing Arts Clay and Creative Center. 
Ages 15 and up are welcome. The workshop has a $70 participation fee and $15 materials fee. 
More information: redwingarts.org or 651-388-7569
Location: 1920 Old W Main Street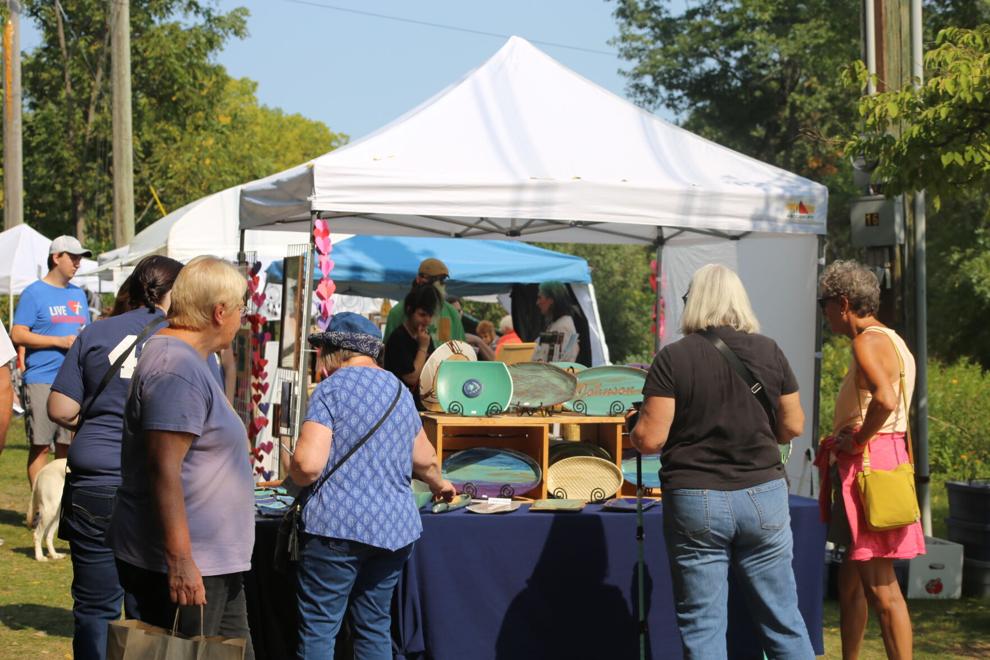 Art on the Kinni
Art on the Kinni features over 70 juried artists, along with several budding artists, a children's art tent, two musical venues and eight food vendors. Many of your friends and neighbors were among 2019's record crowd of close to 5,800 art lovers who provided a steady stream of foot traffic along the scenic Kinnickinnic/White Trail, Heritage Park and Veteran's Park. Community Arts Base is proud to call this its signature event as it has turned out to be a great way to enjoy one of the last days of summer each year in a truly friendly atmosphere. Art on the Kinni is an annual can't-miss event in River Falls and free to attend. 
This lovely fair is always held on the first Saturday after Labor Day along the banks of the Kinnickinnic River in the downtown River Falls area. This year's date is Saturday, Sept. 10, 9 a.m. to 5 p.m.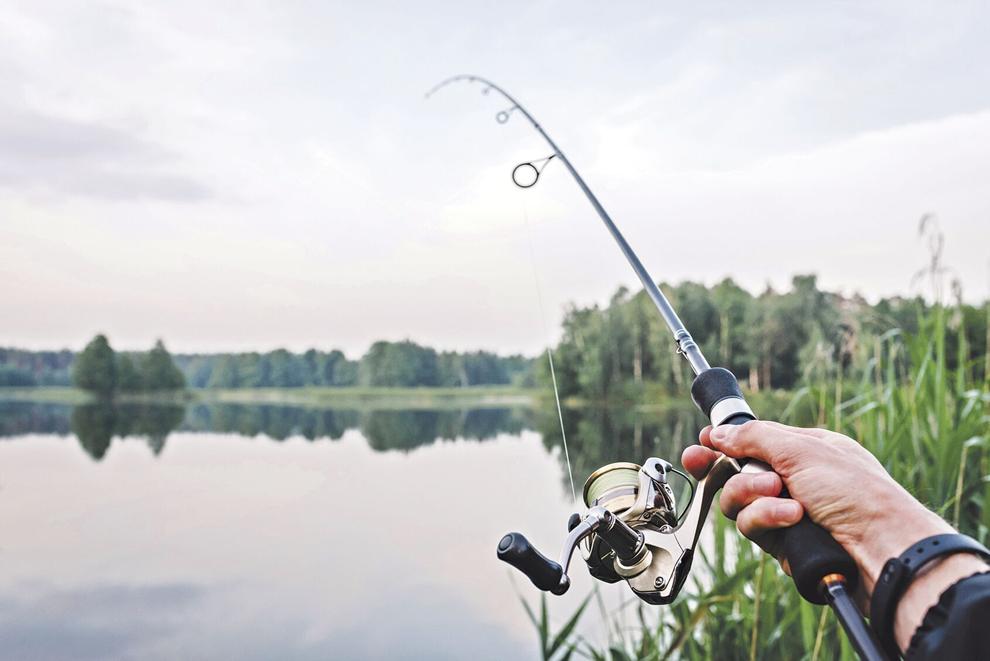 Youth fishing 
Join St. Croix County Parks for a free youth fishing contest and lead tackle turn-in event at Homestead Parklands, 550 Perch Lake Road, Hudson, on Saturday, Sept. 10, 9-11 a.m. The event is open to children 5-12 years old.
To help protect wildlife, we encourage all those who join to bring lead-free tackle to this event. For those who have lead tackle, and would like to dispose of it properly, we will have a "Lead Tackle Turn-In Table." A $5 gift card to Fleet Farm will be provided to those turning in lead tackle (while supplies last).
Lead is one of the most potent heavy metals and can easily cause poisoning in birds. Wild birds are often victims of this poisoning through lead sinkers, pellets and bullets. It takes a very little amount of lead to cause health problems in birds. Wild birds, such as mourning doves, bald eagles and loons can die from ingesting one bullet fragment or sinker.
This event is sponsored by Lund's Fly Shop in River Falls, Fleet Farm in Hudson and Friends of Perch Lake. All vehicles that enter the park will need a daily or annual pass. 
Prizes will be awarded for: 
Largest Bass (length): Plano tackle bag. 

Largest Panfish (length): Plano tackle box.

Largest Trout (length): Fenwick fishing rod and reel. 

Largest Rough Fish: Homestead Park $20 gift certificate.