Five days each week all summer, Kerry McCauley, owner of Skydive Twin Cities, watches people take their first jump out of an airplane.
"The vast majority of people say this is the most exciting thing they have ever done in their lives," McCauley said. 'Everybody loves it. There is zero percent negative reaction. They say it is not as scary as they thought. No one can really describe it."
McCauley said there are two ways for people to take their first jump from an airplane.
"The first one, the most popular, is a tandem where you jump with an instructor strapped to your back. He's in charge of the parachute," McCauley said. "Then there is a solo jump. It is a four-hour class, and then you jump with two instructors instead of just one. They are not strapped to you like a tandem. They hold on to you and make sure that you do all the things that you are supposed to do like pull your ripcord. Once you do that, they let go and you fly the parachute to the ground yourself."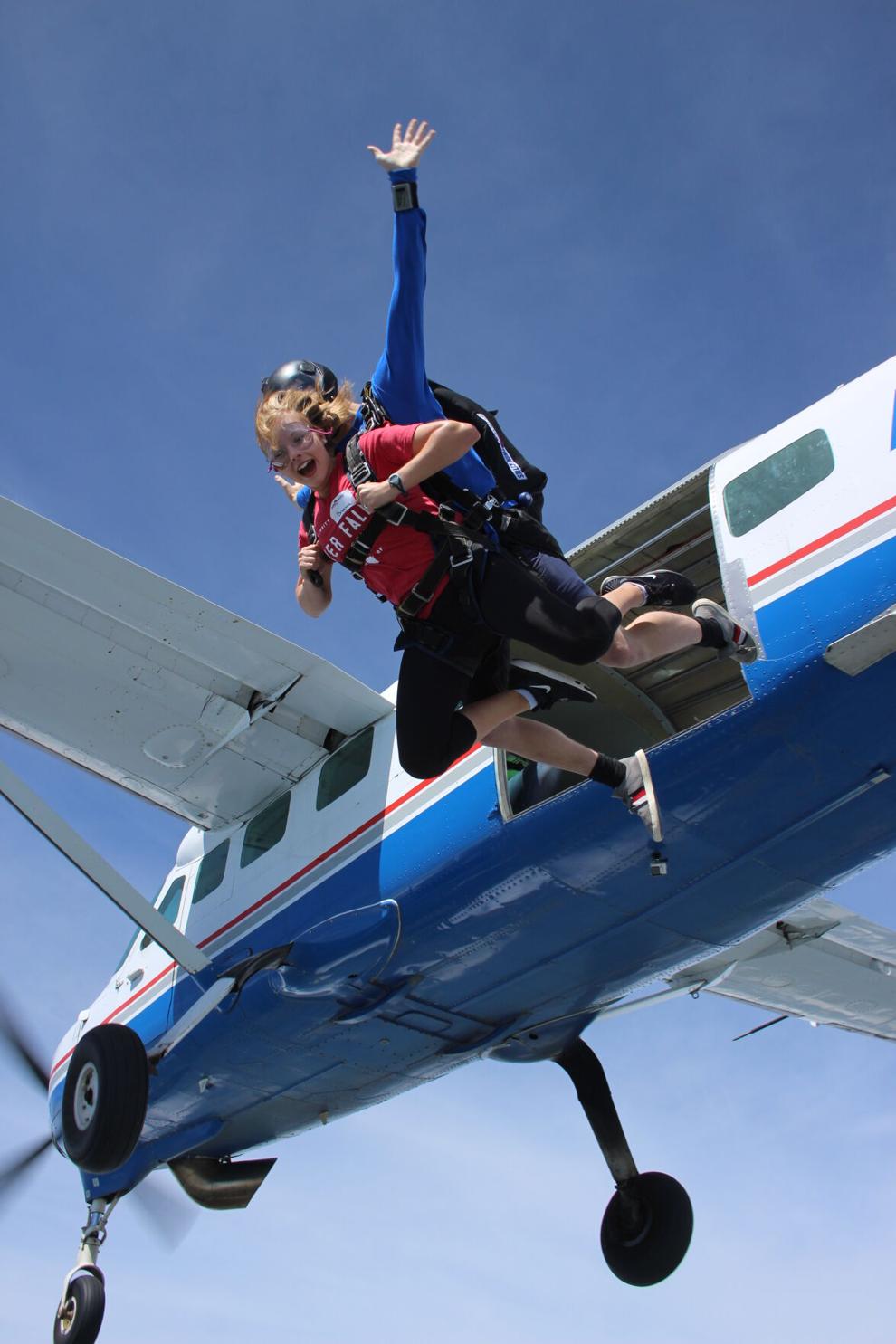 Skydive Twin Cities, founded in 1974, operates each year from April to the end of October, and they often fill up on weekends, so McCauley recommends having a reservation.
"We stay pretty busy," he said. "On weekends, we'll do over 100 tandems on a Saturday and another 100 on Sunday. On a busy day, our instructors will do 15 or more jumps apiece."
Skydive Twin Cities has a private airport, so no other planes use it. They fly a Cessna Supervan 900 airplane to transport a pilot and 17 skydivers to 13,000 feet where they perform the jumps. They have a large landing area that is free of obstacles. Family and friends are invited to watch from the lawn chairs in the picnic area near the airport. 
"It's a great place, even if you are not going to jump." McCauley said. "A lot of people come out and watch the air show."
Seeing how excited people get when they experience their first jump, "is what is fun for us as instructors," McCauley said, "because I am right there when someone has the most incredible experience of their entire life. They are just screaming and yelling. Then the parachute opens and they say it is amazing. You can't help but feel good when someone else is feeling that good."