Denise Lajimodiere has had a long career as an educator and researcher, poet and author. 
Now that she's retired, she's taking time to also tackle some "fun stuff" that she's always wanted to do.  
"Josie Dances," the story of a young girl preparing to dance at her first tribal powwow, is a result.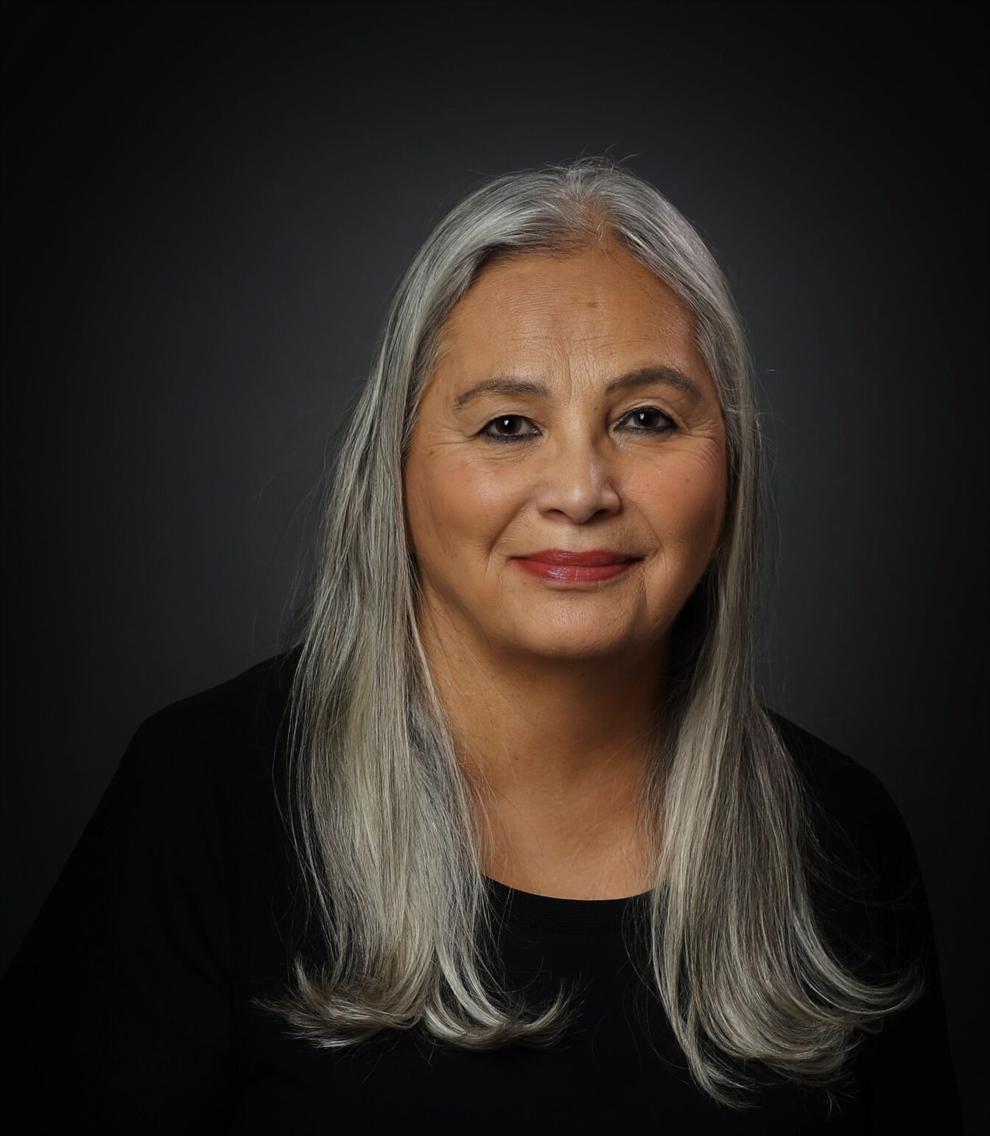 "It's based on my daughter, a fancy shawl dancer" nicknamed Josie, Lajimodiere said. Josie was 5 when she made her debut. "She's 47 now. It's taken me quite a few years" to put the story down on paper. 
Tribal traditions create a framework for the story, which blends things that actually happened to Lajimodiere's Josie with a recounting of how things are done – specifically, the way the whole family gets involved in making a young dancer's outfit. 
In the story, Josie's mother and grandmother ("Kookum"), aunty and a tribal elder (Grandmother Greatwalker) spend a year getting ready for her to dance. The little girl needs a dress, a shawl, a cape, leggings, moccasins and a spirit name. 
Reviewer Debbie Reese describes it as the Ojibwe girl's "coming-of-age story," told in words and in elegant artwork by illustrator Angela Erdrich. As the story unfolds, Erdrich also depicts "the animals and seasons and heartbeat of Aki, Mother Earth, and the traditions that link Josie to generations past and yet to come," Reese said, describing the result as "so real, so full of Native life and love." 
Lajimodiere infuses the story with Ojibwe words, another step toward helping people better understand the Native culture. 
. Lajimodiere's interest was sparked when she saw it at a museum about 10 years ago; now she offers workshops and has a demonstration video on YouTube. 
The author, a jingle dancer who still dances at powwows, and the illustrator both are citizens of the Turtle Mountain Band of Chippewa. Lajimodiere has been an elementary teacher and principal and retired as an assistant professor of educational leadership at North Dakota State University in Fargo, N.D. She lives in Belcourt, N.D. 
Her visit to the Children's Book Festival is a return visit to the Anderson Center, where she was in residence in 2010. At that time she was working on a book of poetry, "Dragonfly Dance." Her fourth poetry volume, "His Feathers Were Chains," came out just last year. 
Lajimodiere is staying for a two-week residency at Tower View Sept. 16-29. Much of her time will be spent writing a middle grade book based on her academic work, "Stringing Rosaries: The History, the Unforgivable, The Healing of Northern Plains Boarding School Survivors." 
Her father was one of those survivors, she noted. He was only 9 years old and spoke no English when he was taken from his family and sent to a school in Oregon.  
The subject has sparked widespread interest. As president of the National Native American Boarding School Healing Coalition, she has been hearing from media all over the world. 
Lajimodiere's current projects also include another poetry book and a manuscript based on her doctoral dissertation about Native American female leaders. 
She will read and autograph copies of her book, which was published this spring by the Minnesota Historical Society Press.