Nobuntu 
A female a cappella quintet from Zimbabwe has drawn international acclaim for its inventive performances that range from traditional Zimbabwean songs to Afro jazz to gospel. The ensemble's concerts are performed with pure voices, augmented by minimalistic percussion, traditional instruments such as the Mbira (thumb piano) and organic, authentic dance movements.
The word "Nobuntu" is an African concept that values humbleness, love, unity and family from a woman's perspective. The ensemble represents a new generation of young African women singers who celebrate and preserve their culture, beauty, and heritage through art. The ensemble's mission is the belief that music can be an important vehicle for change, one that transcends racial, tribal, religious, gender, and economic boundaries.
Nobuntu will perform at 7:30 p.m. on Friday, March 18, at the Sheldon Theatre. Tickets start at $20 and kids play free. Additional children's tickets are $10. 
Goodhue County History Break 
This month's History Break is part three of the six-part series titled "Red Wing and its Place in Minnesota History: Untold Stories." 
Red Wing native, historian and award-winning author Frederick Johnson will share about Charles McClure, a Red wing attorney and Minnesota Territory's 1857 constitutional crisis. The Goodhue County Historical Society says of the topic, "the divided government of today couldn't match the legislative meltdown brought on by the 1857 debate over a state constitution. Bitterly separated by party loyalty and ideology, Republicans and Democrats refused to even meet. Assigned the job of creating a constitution for the new state of Minnesota, they came up with two—one from each party. But Charles McClure… helps bring the impatient, sometimes violent Democrats and Republicans together just long enough to get the job done."
The free event will be at noon on Wednesday, March 16. Individuals can attend in person at the History Center or via Zoom. The Zoom link can be found at goodhuecountyhistory.org.
The Pale Ales in the Hobgoblin Music Loft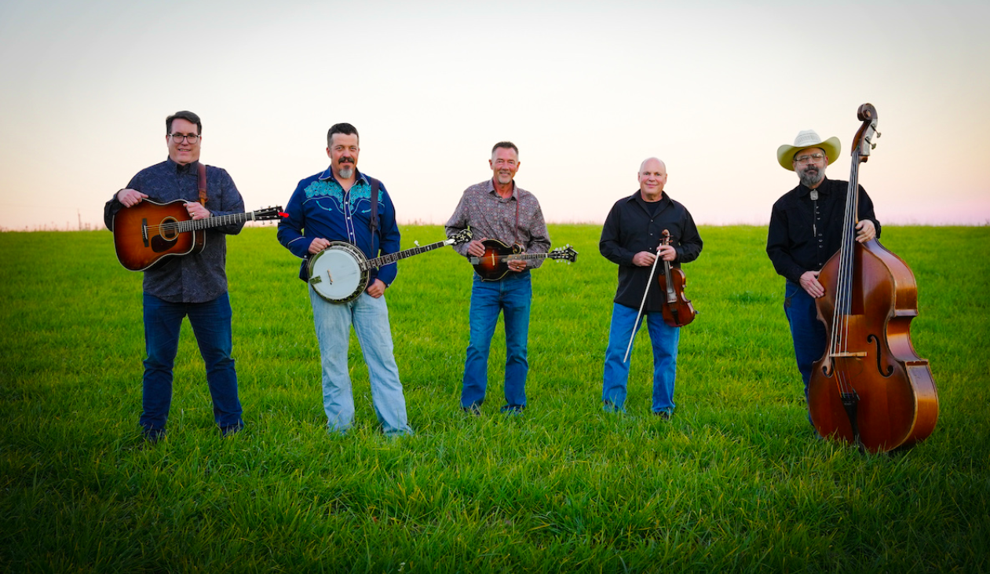 The Pale Ales Bluegrass Band is a group of five bluegrass musicians who have joined together to create a "musical brotherhood." 
The Hobgoblin says of the quintet, "These five musicians have been a driving force in providing top notch bluegrass music to thousands of folks across the upper Midwest for more than 75 years combined. From the first Pale Ale's set in 2019 the band gained fans and gig offers alike. Walking into 2021, the plan is to capitalize on that momentum and remind folks how good traditional bluegrass and Americana music can be.
The concert will be at 7:30 p.m. on Saturday, March 19. Tickets are $18. Because the music loft has limited seating, advanced reservations are recommended. For more information and to reserve tickets, call 1-877-866-3936.
St. Patrick's Day Celebration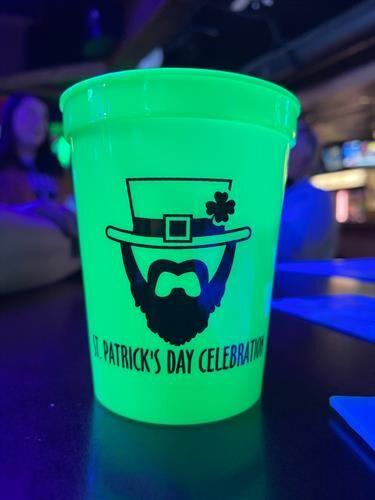 River Falls' soup crawl and leprechaun hunt are back. 
The soup crawl will be 1-6 p.m. on Thursday, March 17. About 20 local restaurants will offer soup. Participants who try and vote for at least 10 soups will be entered to win a prize. The winning business will receive the traveling trophy and can display it until the 2023 soup crawl. 
For leprechaun hunt, look for the image of the leprechaun that will be hidden at local businesses around town. 
Starting March 1, 50 leprechauns were hidden in businesses around town. If a participant finds at least 30 of them, they will be entered to win $200, $300 or $500 in local gift cards. The leprechauns all look the same and have a number on them. The businesses will have cards for you to write down where you find the leprechauns. Return the filled out cards on March 17 to Terry McKay - Re/Max Synergy office.
For more information, visit tourism.rfchamber.com.
Treasure Island Parlay Lounge
Events at the Parlay Lounge are free. For more information about the lounge and upcoming events, visit ticasino.com.
Thursday, March 17: Phil Thompson St. Patrick's Day Trio, piano and saxophone, 7–10 p.m.
Friday, March 18: IN2ITION, variety, 8:30 p.m.–12:30a.m.
Saturday, March 19: Jake Nelson Band, country, 8:30 p.m.–12:30 a.m.