29th Annual St. Croix Valley Pottery Tour 
This year you don't need to follow a map down gravel roads and winding trails to view and buy pottery from regional artists. All you need is access to the internet. The virtual tour will start at 10 a.m. on Friday, May 7 and run through Sunday, May 9. The webshops for the dozens of participating potters can be found on the Minnesota Potters of the Upper St. Croix River website. 
Eagle watch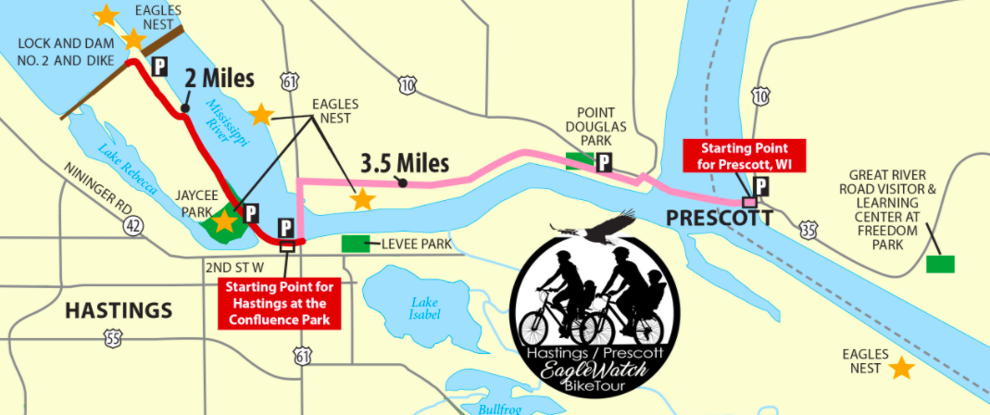 The Prescott and Hastings chambers of commerce are hosting their inaugural Eagle Watch Bike Tour from 8 a.m. to noon on Saturday, May 8. This family-friendly tour will be along the Point Douglas Trail. There are trail options for all skill levels. Along with getting outside, this ride will provide participants with a chance to visit the historic downtowns of both communities and look for eagle's nests. 
Register for one of four time slots from 8 a.m. to noon at the Hastings Area Chamber of Commerce's website. On Saturday, check-in at either the Prescott location (the clocktower at 23 Broad St.) or the Hastings location (The Confluence Deck, 200 2nd St. W). For more information, visit the event's Facebook page. 
Citywide garage sale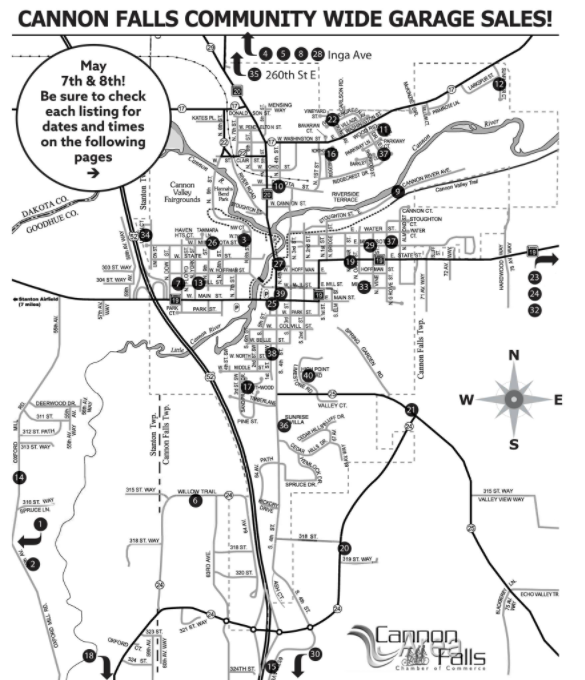 Friday, May 7 and Saturday, May 8 will be Cannon Falls' annual community garage sale. Forty different sale locations are planned throughout the city. Locations, times that individual sales will be open and items that will be sold at each location can be found on the Cannon Falls Area Chamber of Commerce Facebook page.