When putting together a lineup for any given match, Red Wing head coach Tom Gillman's decision to have twin sisters Allie and Nora Meyer play No. 1 doubles needs little afterthought. He trusts they'll be competitive whether they win or not.
When they are winning, some might assume they must share twin telepathy.
"We get asked if we have twin telepathy and of course we don't," said Allie Meyer.
No twin telepathy then.
"But we mesh really well when we play almost like we do," she added.
If it only seems like they can access each other's thoughts, there has to be something between the two that makes it appear as if they can.
"When you play doubles, there is a lot of building up trust in partners which is why when coaches make doubles pairings, there's a lot of fine tuning to it," said Nora Meyer. "They don't want to put two people who hate each other or have opposite styles together. When you have two who know each other and have played together their whole lives, it's really easy."
Style and comfort. Those two things Allie and Nora credited as to why they've been Red Wing's No. 1 doubles pairing for nearly every match this season. They have played together at the JV level and before then as well.
When asked about strategy, they identified what they prefer to play and how they can use that against opponents. Since both know each other's strengths and weaknesses so well, they capitalize on that with their style of play.
As for the comfort between the two, that comes from being able to talk freely to each other. Being able to dissect certain plays or talk about mistakes is generally easier for Allie and Nora since they work out any actual issues one might have with the other on the car ride home.
Yet, even with a strong bond already, the communication between the two has improved greatly.
"In the beginning of the year, we still talked but a lot of it was frustrated talk and it wasn't really helping each other and now we've moved on to more constructive criticism," Allie said. "We talk between almost every single point, good or bad."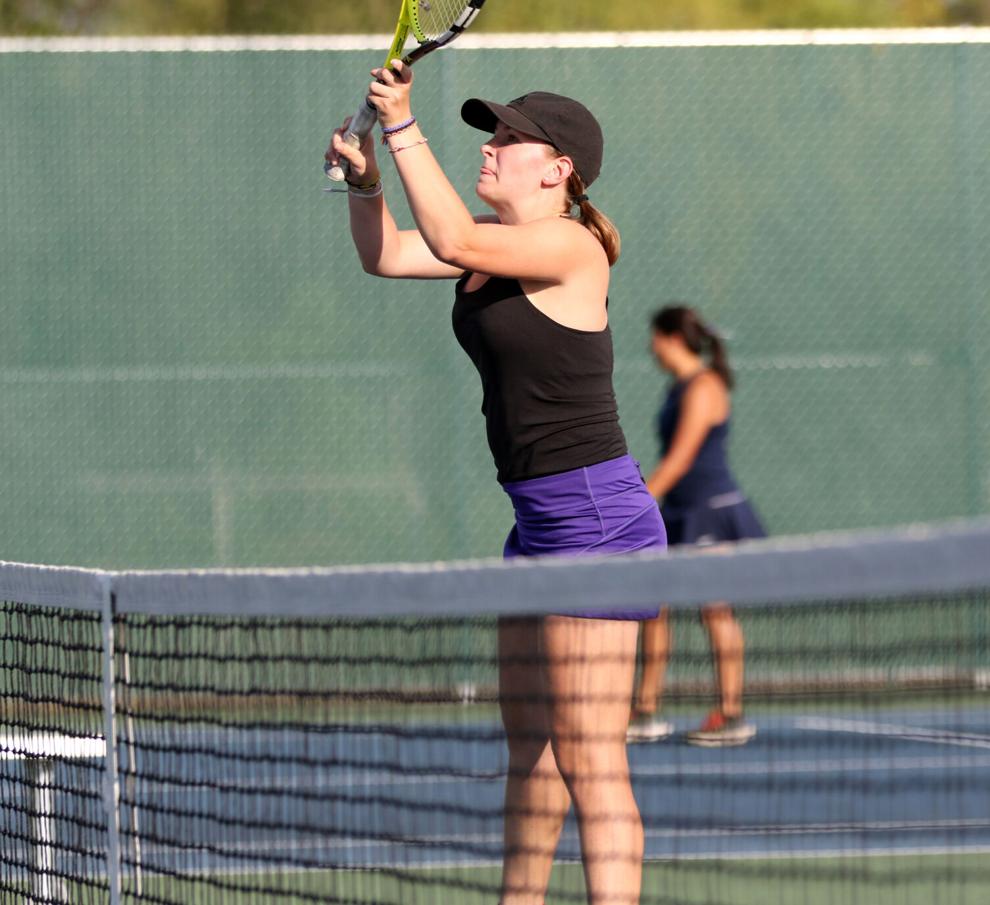 Gillman has told the sisters they could be split up if they start to not play well together or are too harsh to each other. That's certainly motivation for the two who both are enjoying each other's company on the court in addition to at home.
"We want to play together. Therefore, we want to perform well together," Nora said.
They have plenty of short term goals to get better. They've won their share of matches, but that's not their main concern. They'd like to push for improvements match-to-match, week-to-week and not let the final score bother them too much.
"It's definitely pushing for improvement over anything else, over stats, points," Nora said. "At the end of the day it's, 'did you get better?' 'Are you happy about it?' Then how can we do that again?"
"We're getting better and better every week and a lot more strategic, just a lot smarter," Allie added. "We're only sophomores, so we still have two more full seasons which is really exciting."