The Randolph Rockets softball team beat the Goodhue Wildcats 10-2 in Randolph Thursday evening to advance to the Section 4A championship game. The Rockets, who are the No. 1 seed in 4A, scored eight runs in the fourth inning to blow the game open after trailing Goodhue 2-0 and never looked back. 
The section championship game is Thursday, June 10, against whoever comes out of the consolation bracket. Goodhue, who is the No. 2 seed, now drops down to that bracket and will play the winner of No. 3 West Lutheran and No. 6 Bethlehem Academy.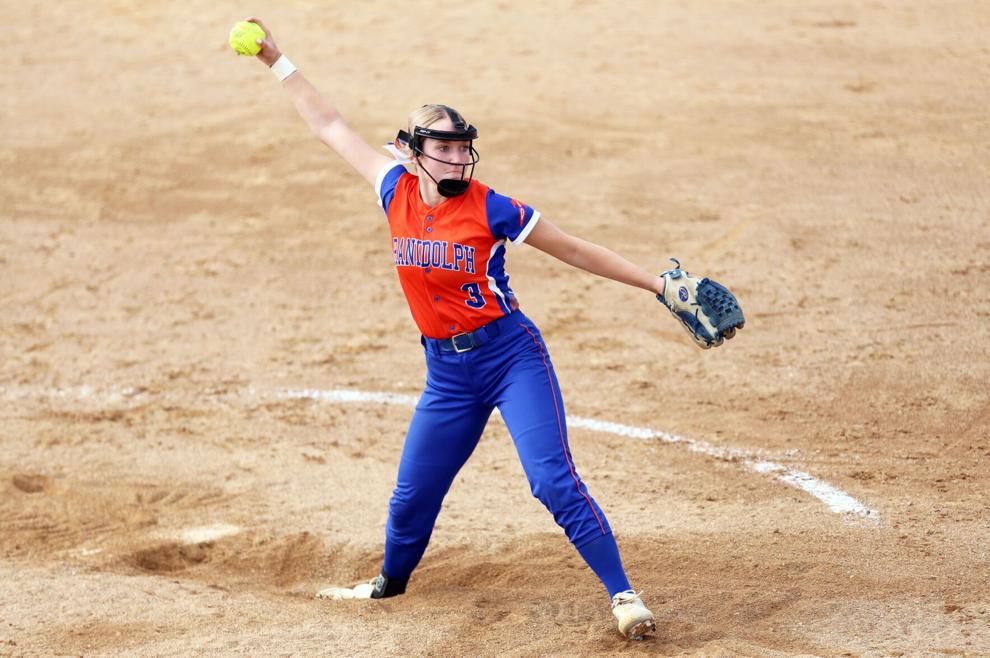 Senior Morgyn Otte threw seven innings and gave up two runs on three hits with 14 strikeouts to earn the win. The Rockets racked up 10 hits -- six of which came in that fourth inning -- and eight of their nine batters scored at least one run. Goodhue scored two runs in the top of the fourth when Karli Zetah singled and scored on an RBI double by Torrie Rehder. Rehder then scored on another RBI double, this time by Ariana Thomforde, before Otte ended the inning with a pair of strikeouts. Randolph then faced some rare adversity after allowing just 16 runs in the previous 22 games.
"I just said 'we've got to go, we've got to go right now' and they all got together and looked at each other and said 'yep, let's go, it's go time'," said Randolph head coach Dennis Trom about how his team responded.
Randolph brought 12 batters to the plate in the bottom of the fourth after Goodhue went ahead 2-0. Meredith Taylor hit a leadoff single, moved over on a sacrifice bunt by Carter Raymond and scored on an RBI double by Chloe Kimmes. Paige Ford walked and Emily Davis reached first on a fielder's choice where Chloe Kimmes scored. Imogen Otte was safe at first on another fielder's choice and Carly Kimmes hit a two-RBI double that brought in Ford and Davis. 
From there, the Rockets recorded another two-RBI double by Megan Erickson while a double by Morgyn Otte scored Erickson. Another RBI double from Raymond made it eight runs in the inning for the Rockets and a brand new game.
Trom said that they didn't make any special adjustments to get their bats going, but rather had good approaches at the plate.
"Just basically timing her (Goodhue's Torrie Rehder) up, she throws harder than some of the pitchers we've faced lately, so it was just a matter of timing her up," he said. "We talk a lot about getting hitters' counts, making her throw a bunch of pitches, as you could tell about the fourth or fifth inning she started to labor a little, throw some wild pitches and stuff. And I think that's because we had really quality at-bats."
Randolph added two more runs in the bottom of the sixth when Carly Kimmes led off with a double and Erickson hit an absolute moon-shot of a home run that went over the scoreboard in left-center field.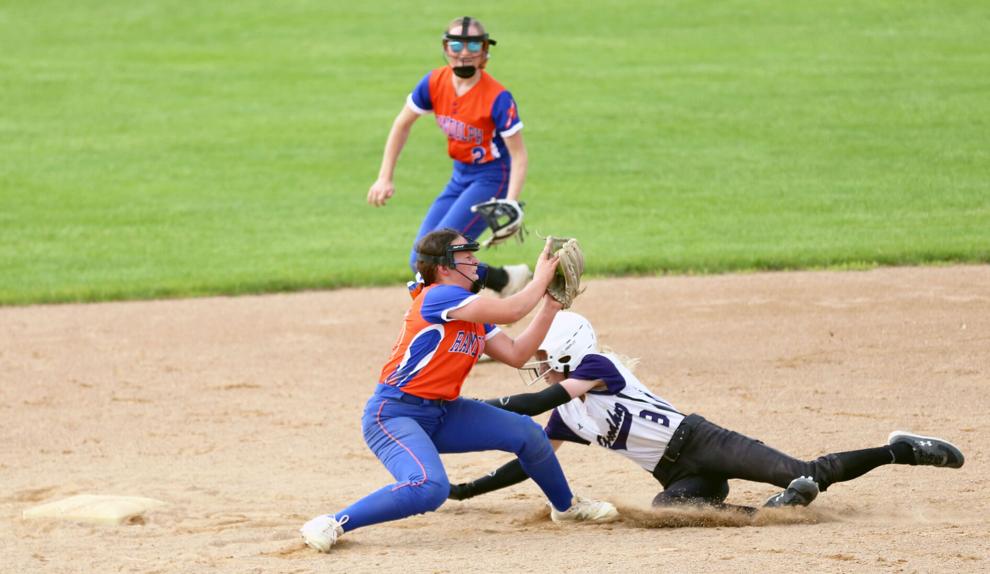 Carly Kimmes led the Rockets with three hits while Erickson added two and five others had one hit each. Erickson went 2-for-3 with the two-run home run and led the team with four RBIs. Also bringing in runs were Carly Kimmes (two), Morgyn Otte, Raymond, Chloe Kimmes and Davis. 
Zetah, Rehder and Thomforde had the Wildcats three hits while Rehder threw six innings and gave up 10 runs on 10 hits and two walks with six strikeouts. 
The Rockets sit at 23-0 but now must wait a week while consolation bracket play continues. While Trom said he would prefer to play sooner, he is glad not to have to play in the extreme heat that is forecast for the next several days.
"It is what it is, we get to play at home again, so that's the big thing, whoever comes out of there (the consolation bracket) has to beat us twice, so we're sitting in good shape right now," Trom added. 
West Lutheran and Bethlehem Academy play on Saturday and the winner faces Goodhue on Tuesday, June 8. The victor of that June 8 game will then come to Randolph on June 10 for the Section 4A championship. The Rockets would have to win just once in two tries while their opponent has to win twice due to the double-elimination format. Randolph looks to make it three straight trips to the Class A state tournament and are chasing the elusive state championship after taking third in 2018 and 2019.