You have the chance to study abroad and the trip is going well. The places you visit along with the classes and professors are fantastic. Yet, halfway through the spectacular time there, the program sends you home due to COVID-19.
Plenty of students experienced this and wondered what to do next. For St. John's defensive end and traveling enthusiast Seth Morem, the next move was to go to Rochester and purchase an RV.
While studying abroad in London, the Red Wing graduate was just two days into the second portion of his time there. Due to rapidly growing COVID-19 cases, the program decided to send the students home. 
He was devastated. Getting the opportunity to travel the world and see new places was a big dream of his.
During the summer after coming home, he learned there would be no football season and all classes would be online. Morem thought he had the perfect chance to go exploring.
"We're going to be all online, there's no football," Morem said. "I'm still going to be able to see all my buddies, but I really wanted to make the decision to drive around the country. Especially with gas prices being that low at the time. It wasn't going to be a huge dent (in my bank account)."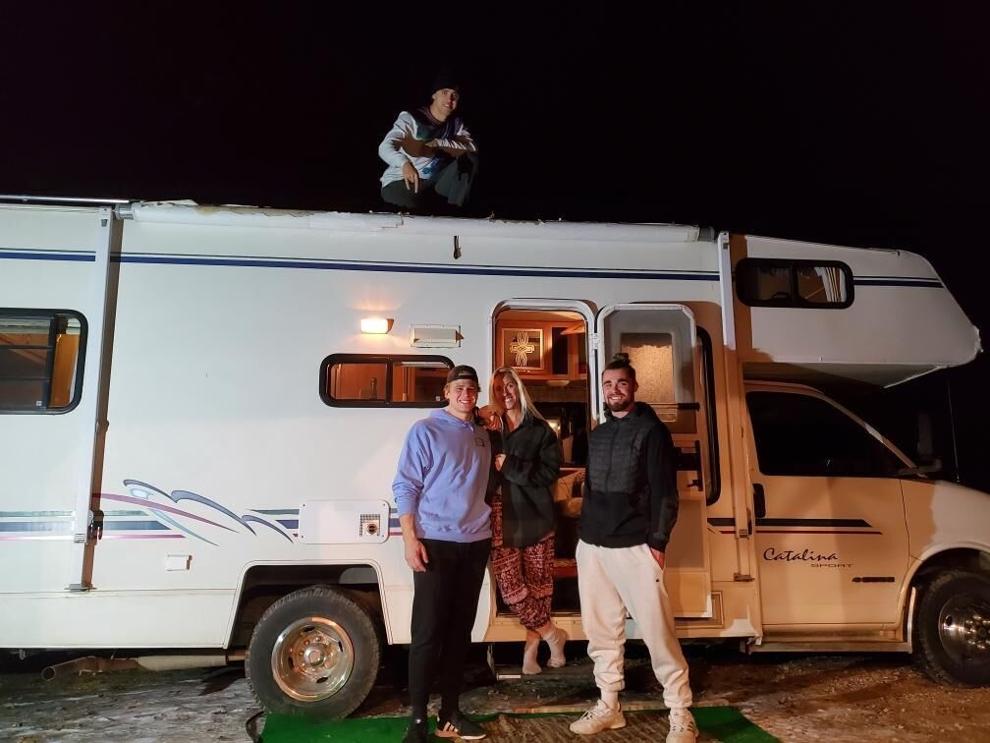 Morem traveled to many national parks in the country, some planned and some on whim. 
He had his phone to use maps, stay connected with friends and family. He needed to look up what to do once they got to certain destinations. Once there though, he only used his phone for pictures. 
Not necessarily a complete unplugging, but one of sorts that allowed him and his fellow travelers to enjoy the beauty of the parks.
"I booked all of our RV spots. But in terms of planning our day-to-day activities, it was just what we were feeling at the time," Morem said. "Our main goal for the first trip was to hit as many national parks and areas that we could. I left the last fourth of our trip to just throw it up in the air."
One that stood out was Angels Landing at Zion National Park. Morem said he highly recommended it to friends, and they agreed with him when he described it as "my favorite place on earth."
Morem wishes he could have gotten the full experience in his study abroad program in London. To make up for it, he has plans to go with his family four days after his upcoming graduation.
"One positive thing is we're going back in May once I graduate," he said. "Thankfully, I'm going back and getting that second half back."
Best traveling tips
When asked how difficult it was to drive the RV, something Morem hadn't done before, he didn't need much time to acclimate to it. However, he did point out that "not everyone is so Minnesota-nice on the road."
He provided other travel tips should anyone want to do something similar.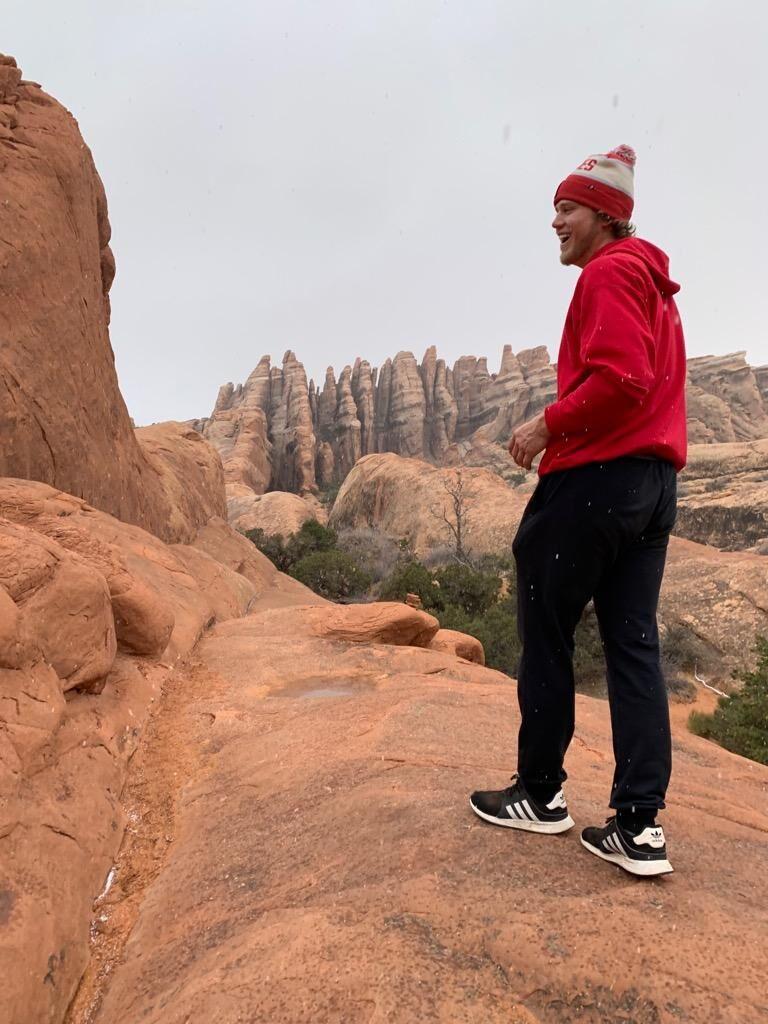 First, there's no need to rush.
"It wasn't smooth sailing all the time, but definitely living in the moment was something I'd advise people to do," he said.
Make new friends. At least meet new people. Morem described meeting a couple from California that "radiated such positivity" among others he met along the way.
"I made a lot of great relationships on my travels," Morem said. "Even now I wish I would have talked to a lot more people because when you're on the road meeting other travelers, they're one of the kindest people you'll ever meet."
Morem recommends utilizing the national parks system. He said others heard about his travels and began doing some of their own. They told him they wouldn't have thought of it or felt motivated to do it until they heard of his travels.
"It's awesome to inspire people to branch out and do their own thing," Morem said.
Another thing Morem recommends is getting out of your comfort zone. Meeting new people can be difficult, but it's worth it to do so. He never went snowboarding before his trips. It turned out to be one of his favorite activities.
Morem's last piece of advice is to "cherish the memories you have with people closest to you."
Finding success on the field
In all his travels, he remained incredibly active but did no football activities. He played basketball, soccer, hiked and snowboarded. He gained back the pounds in fall camp he lost during his year of traveling.
Feeling refreshed and more than ready to get back on the football field for his last season at St. John's, Morem is having a career year. He is the current leader in sacks (7.5) and tied for first in tackles for loss (12.5) in the conference.
He's helped lead a defense that had three consecutive shutouts and four total this season. The Johnnies are scheduled to face Bethel for the MIAC conference championship. The Johnnies are undefeated (9-0) and ranked fifth in the nation this season.
"My whole plan for taking a gap year was to eventually come back and play football," Morem said. "I was wondering if I was going to be completely rusty on this. Am I going to be where I was at two years ago? Once I got to fall camp it all just came back. Thankfully I've been having a very good season."