LAKE CITY -- Following the conclusion of spring state tournaments, Doug Vaith decided to retire as Lake City's athletic director. As AD for the last 14 years, Vaith said he could have retired roughly two years ago, but decided now was time.
"I still loved coming to work every day. There are other things too," Vaith said. "Six grandchildren and a seventh on the way. I want to be there for everything they have going. I still plan on supporting, following, helping anything to do with Lake City Tiger athletics. If it's a choice between going to that or going to my grandkids' things, I'm going to watch my grandkids and follow where my family takes me."
Releasing things close to the heart isn't easy, even frightening of what comes next.
"When you start letting go of things, that's tough," Vaith said. "If you enjoy what you are doing and you've done it for so long, it's almost, I don't want to say scary but it kind of is."
He remains head coach of the wrestling team and executive director of the Hiawatha Valley League. When asked why he didn't retire from everything at once, Vaith said he wanted it to be gradual. 
He's unsure of what retirement looks like. He'd like to remain available should another AD need his guidance. Vaith even entertained the idea of substitute teaching.
Vaith expressed his passion for teaching and athletics from when he began teaching physical education in the 1986-87 school year. In addition, he began as head coach of the wrestling team.
In the 2007-08 school year, one year after Vaith stopped down as the head coach of the wrestling team, the athletic director position opened. The timing was perfect. It was his dream job.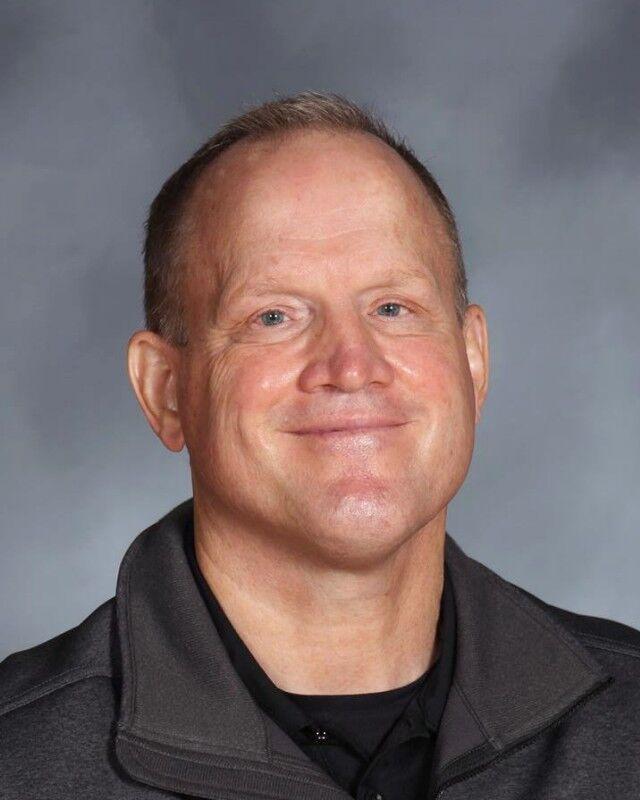 "I loved it," Vaith said of his time as Lake City AD. "I loved the challenges. I enjoyed working with the people. When you deal with parents, I had a handful of issues. But I think it's more about almost coaching parents sometimes. ... I just tried to raise the bar as high as I could for myself, support our coaches, help our parents. Ultimately, give our kids the best experience possible."
Since 2007 Vaith has seen quite the changes to how athletics are viewed and even the loosening of restrictions on administration.
That the boys' basketball head coach, for example.
"When we hired, I put together an interview committee. Eight people on the committee. This is like hiring a superintendent. I wanted to make sure that I was very transparent and that people understood how highly qualified the person we were going to get is. Whoever was going to get that job had to sell themselves to a full committee."
That person ended up being Greg Berge, the high school principal. Later Vaith hired Perry Iberg, assistant principal, to coach baseball. Not only did Vaith feel he was hiring the best people for the job, but he was seeing the benefits of having the coaches working, teaching in the classroom and working in Lincoln High School. The connection between coaches and athletes seemed to grow because of the constant contact.
Vaith loved being as visible as possible. He scheduled games each fall, winter and spring season to attend. He made the effort to see everyone.
"I want to be there," Vaith said. "I want the kids to know that I'm interested in what they are doing.
"To see these kids in their element, to see the kids that work so hard. That's what's really enjoyable. The kids work so hard, and then you see them in that element how they are so happy and enjoying themselves. That's what's important. It doesn't matter what it is, kids invest a lot of time."
Vaith certainly had plenty of challenges. He had to balance scheduling, especially in the last school year with COVID-19, and the pressure of running a program all while controlling his emotions in trying to satisfy the needs of each team.
Yet Vaith has lots to be proud of. Plenty of teams and athletes experienced success during his time as athletic director. The credit, Vaith said, goes to all everyone else but him. The support staff, coaches, fans, parents, and the kids made it great. Vaith believes all who have contributed to make Lake City athletics desirable deserve the credit for offering just as many sports as bigger schools in southeastern Minnesota.
"I've been fortunate to have the trust our administrators have had in me. I've always felt like they've let me do my job and supported me."