The Red Wing girls' swim and dive team has quite the competitive bunch. Which was tough to work with last year as every meet was virtual. This year, teams return to facing each other in the same pool.
"We thrive under pressure," said head coach Mikayla Beuch. "We thrive when we have competitors next to us. We know that competition pushes us to be our best. So we're always really excited to get up against other people."
The Wingers return a few strong senior swimmers: Teegan Beyers, Kennedy Carlson and Sakya Apenhorst. Beyers was previously part of several state qualifying relays. This year, Beuch said the goal is to get her to state in whatever Beyers feels best at.
"We could put her anywhere, and she'd probably qualify anywhere," Beuch said of Beyers' ability. "She's that talented of a swimmer. But she's always been our freestyler and this is her senior year and her chance to put her best foot forward in her events."
Beyers is set to compete regularly in the 200-yard medley relay and individually in the 50 and 100 freestyle.
Beuch would like to take the same approach with Carlson and Apenhorst.
Overall, the Wingers are a very young team. They have 30 on the roster -- a number that has grown in recent years. Confident in their ability, Beuch believes there's enough talent to potentially have a swimmer in the finals in each event at sections.
"We did lose some very impressive talent," she said. "However, we know where we need to go in order to fill those gaps and we have the athletes to do it. Creating their own lane is my goal for the younger athletes."
Numerous sophomores help make up the team, trying to fill in and perfect their own events. Sarah Kolby, Emma Hoppman come as the top two sophomore swimmers, while Kendra Carlisle and Payten Jaynes lead the divers.
Competing in-person again is just what the Wingers needed to show what they're capable of.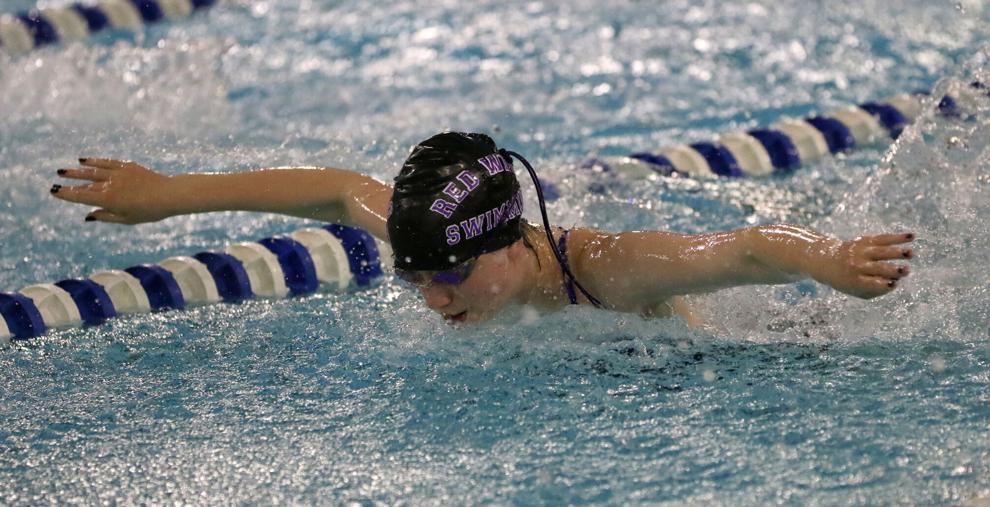 Thursday results
Red Wing swam much better in its first home meet of the season. The relays showed progress and the divers did as well.
Emma Hoppman, Sophie Carlson, Kennedy Carlson and Teegan Beyers won the 200-yard medley relay with a time of 2 minutes, 1 second. Greta Lane, Nora Tift, Sophie Carlson, and Ari Holzer took second in the 200 freestyle relay (1:53.20). Sarah Kolby, Kennedy Carlson, Hoppman and Beyers swam the second fastest time in the 400 freestyle relay (4:00.34), just .12 seconds behind Mayo's winning relay.
"I was particularly happy with our relay efforts tonight," Beuch said. "Across the board, the relays swam well. The medley relay has always had a special place with some really talented previous swimmers. It's great to see the next generation rise up to the challenge and be so strong and confident."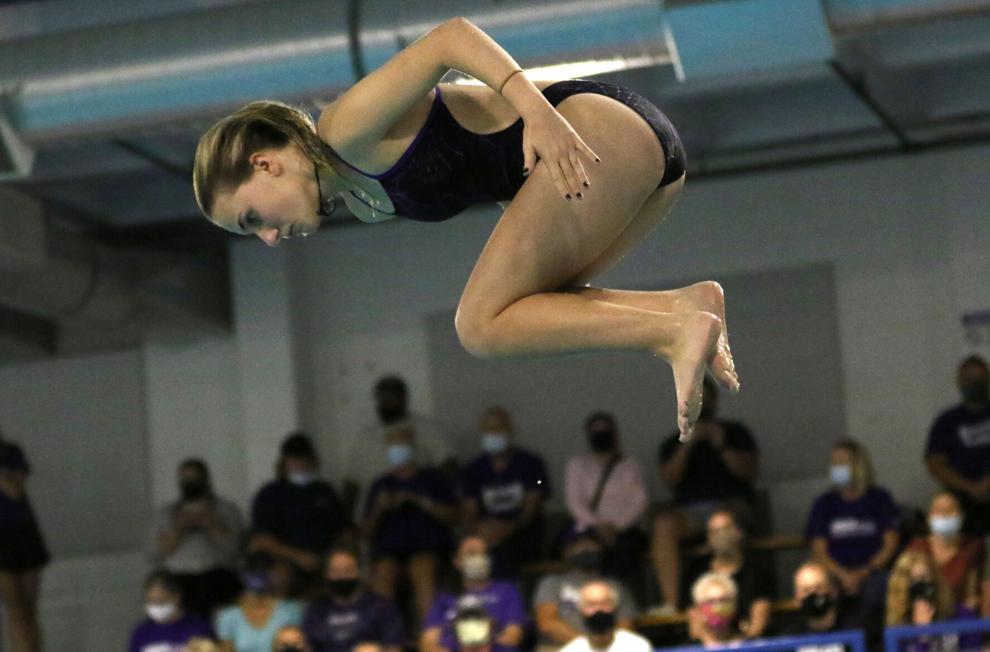 Red Wing had five divers compete. Eva Wardle and Addison Hoppman competed in junior varsity diving, while Kendra Carlisle (fourth place), Payten Jaynes (fifth) and Kylie Moffett (sixth) dove varsity.
"It's been a while since we have had this many divers so we are happy to have well rounded and natural athletes on the board," Beuch said.
Elsewhere, Kolby edged teammate Kennedy Carlson for second in the 100 butterfly (1:10.24). Beyers won the 50 freestyle in 25.85 seconds and finished second in the 100 freestyle (57.48).
Remaining Schedule
Saturday, Sept. 11 -- at Bloomington Invite, 10 a.m.
Thursday, Sept. 16 -- vs Albert Lea, 6:30 p.m.
Thursday, Sept. 23 - at John Marshall, 6:30 p.m.
Saturday, Sept. 25 -- at Tartan Invite, 1:15 p.m.
Thursday, Sept. 30 -- vs Owatonna, 6:30 p.m.
Tuesday, Oct. 5 -- at Century, 6:30 p.m.
Thursday, Oct. 7 -- vs Winona, 6:30 p.m.
Tuesday, Oct. 12 -- at Austin, 6:30 p.m.