Horse racing. A sport as old as America itself. With more than three centuries worth of history in North America, the equestrian sport has spread its reach into Minnesota. You don't need to travel far to see how popular the racing has become in the state either, as a trip to Canterbury Park in Shakopee, Minn., will provide a snapshot of its growth.
It should come as no surprise then that a town with a storied history such as Red Wing, would have a family with strong ties to both the sport itself and the Shakopee race track. Those ties were celebrated in December last year with a Certificate of Lifetime Achievement award in honor of Beverly Mjolsness provided by the Minnesota Racing Commission. The award was given in recognition of her contribution to horse racing in Minnesota after her death in September 2020.
Building from the ground up
Beverly and her husband, Dan Mjolsness, began their horse-racing journey in the 1980s with a decision to begin breeding, raising and training horses. The first win came in 1981 as Whirlawind, a horse bred and raised by the Mjolsnesses, came in first place during a race in Winnipeg, Canada. The bug had bitten the Mjolsnesses and the itch to own more horses was starting to get scratched.
But the roots of their horse-racing venture began much earlier.
Beverly grew up on a dairy farm and had a horse and pony," Dan Mjolsness said. "So there was a little horse experience in her childhood."
Beverly and Dan moved to Red Wing in 1969. The couple owned a plot of land that later became known as the Seven Springs Farm, where they lived for 30 years and raised six children. Although the farm certainly had horses, it was much more than that.
"We had dogs, cats and a flock of sheep at one point," Beverly's daughter Jane Mjolsness said. "She managed the farm before my dad retired — including pumpkin growing that she'd sell at a farm stand in the fall."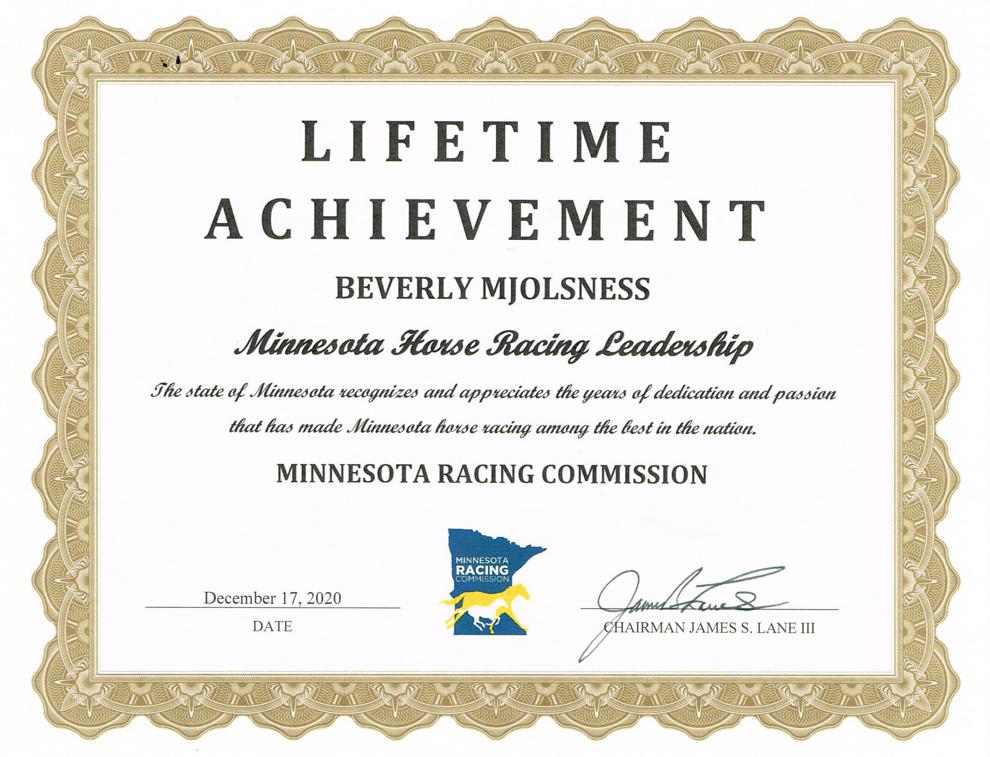 In 1979, Beverly and Dan purchased their first mare, Whirlamoon, whose foal, Whirlawind, became the Mjolsnesses first race-winning horse. That initial race victory led to numerous more filly and gelding purchases including Hoist Her Flag, a now famous Minnesota race horse.
In Hoist Her Flag's maiden race, she came in third place at Canterbury Downs (the former name of Canterbury Park).
"When Canterbury opened in 1985, we had kind of an interesting party," Dan Mjolsness said. "We had the publisher of the Republican Eagle, Phil Duff, and the governor of Minnesota, Rudy Perpich with us. They had never been to a horse race … and they made their first bet on my horse which came in third."
Hoist Her Flag went on to win 19 races, was twice named Horse of the Year, was inducted into the Canterbury Hall of Fame, and now has a stakes race named after her.
"She was white and had a flowing tail and people would come out to watch her," Dan said. "She became somewhat famous at the track and they called her the Queen of Canterbury."
"She would win by 10-15 lengths and at the end of the race, she would actually look at the grandstand and people would cheer and she just kept looking at the grandstand the whole time. It was so cool," Jane added.
Ownership expands and endures
With success on the race track and space on the farm, Beverly began to operate solo with some of the horses as an owner/breeder. It began with Sue's My Beau, a sister of Hoist Her Flag that went on to win 10 races. Then as a broodmare, Sue's My Beau produced more race-winning horses such as Hot Apple, Pie, A Beau Named Sue, Beau Drew and Zen For Ben.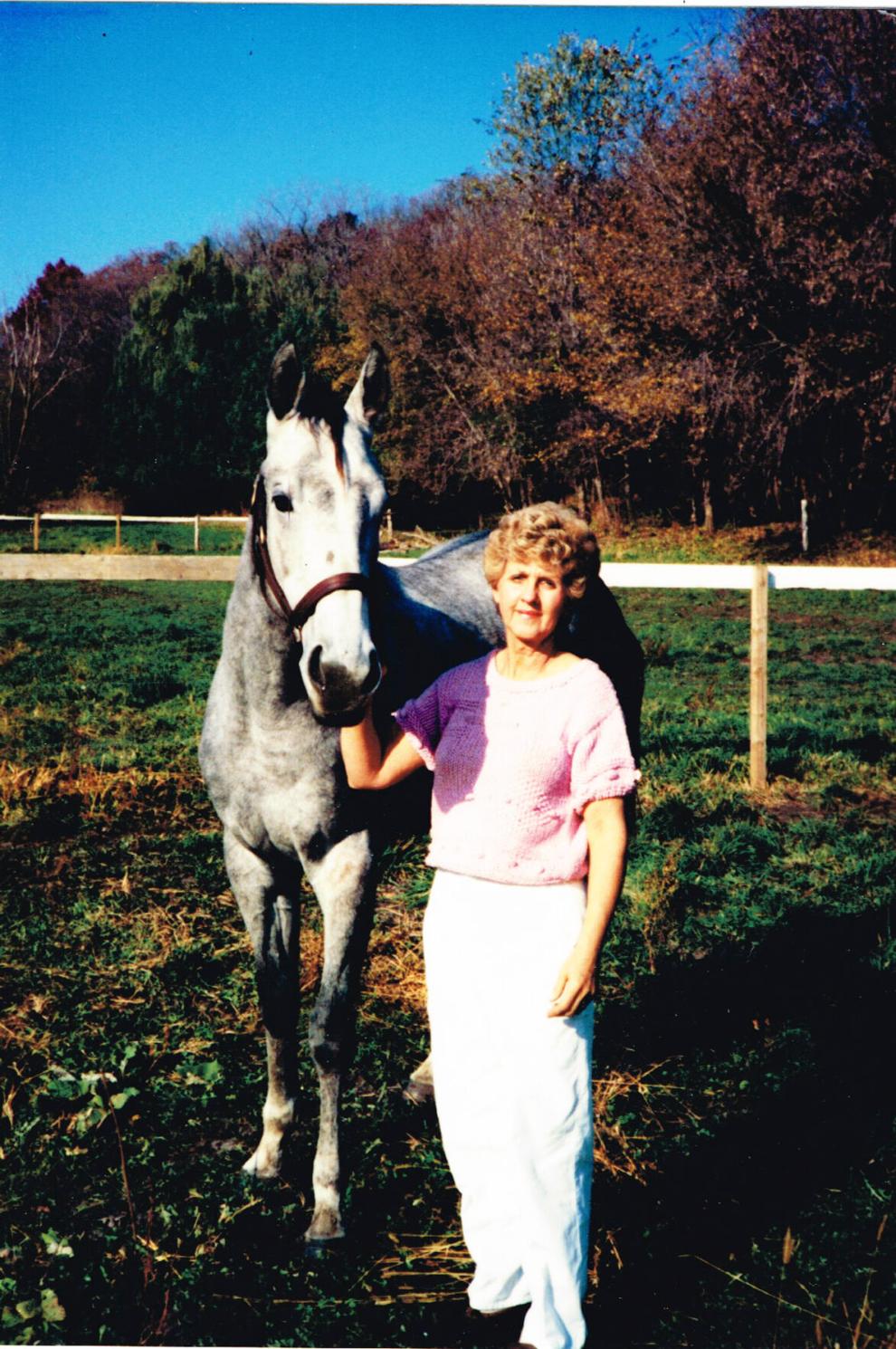 "She became a successful horse owner of about six or seven horses," Dan said about Beverly's owner/breeder accomplishments. "Because of that, she was rewarded with the award."
Despite all the accolades of breeding multiple race-winning horses and now being honored with a Lifetime Achievement award, Jane said being a good mom is what Beverly would be most proud of.
"I think my mom's biggest achievement, she would say, would be her kids," Jane said. "She gave us such a very high standard of family and being just an overall good person. She just had such integrity, great friendships and she just had it all."
Beverly continued to work from the Seven Springs Farm until 2000 when the Mjolsnesses moved to Oak Street where she was able to overlook the "beauty of Red Wing."
"She loved Red Wing," Jane Mjolsness said. "On Oak Street, they had this beautiful outdoor three-season porch. She would just sit out there and have her glass of coffee or glass of wine and marvel at how beautiful Red Wing was."
Beverly remained connected to horse ownership up until her death in 2020. At the time she was partner-owner of race winner Java Candy. Her name will continue to reverberate around horse-racing circles as well after the purchase of a yearling in Kentucky this past January.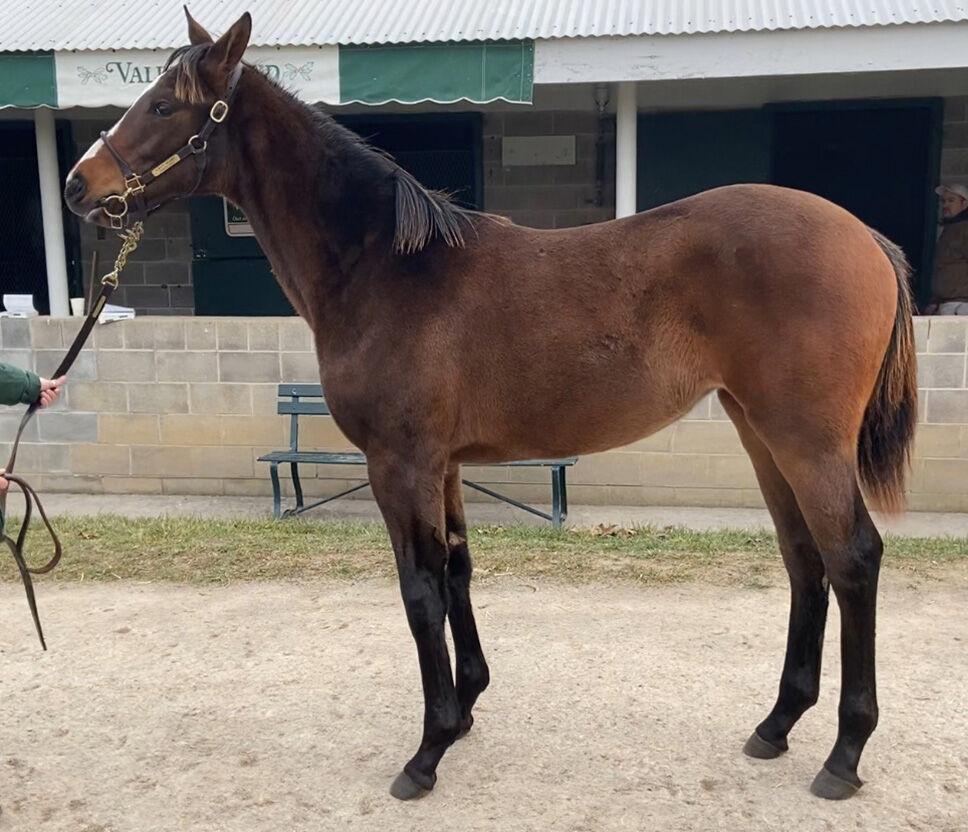 The yearling, the daughter of 2017 Kentucky Derby winner Always Dreaming, was christened the name Beverly Dreaming by Dan Mjolsness.
"In my opinion, we'll see her racing at Canterbury in 2022," Dan said. "And so there will be a lot of people who will remember her and will be excited to see her horse running on her behalf."