Minnesota State College Southeast has introduced a program at its Red Wing campus that is proving popular – mechatronics.
The popularity is not just with college students. Local companies are taking advantage of the program to train workers in electronics and mechanical engineering.
Today's industries rely more and more on robotics and other automated tasks, requiring more training in new technologies. The high-tech manufacturing environment needs individuals who know how to install and maintain a wide variety of computer-controlled systems, machinery and equipment.
That is the point of the program.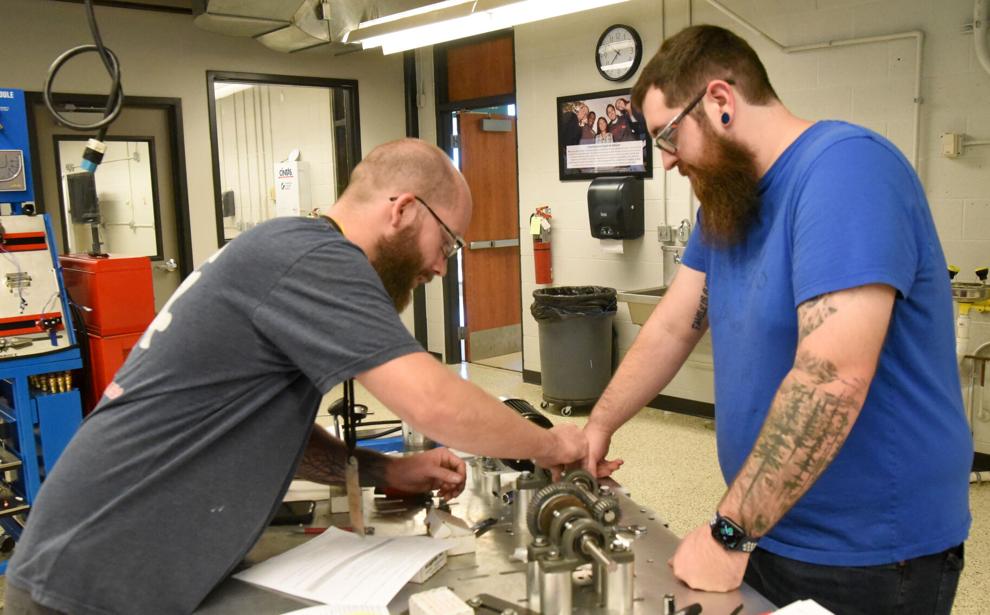 "Anything that is mass produced in industry is where these people are going to find a job," class instructor Chris Schwertel said.
He notes that many workers are nearing retirement with few people in the pipeline to replace them.
One of those companies is 3M in Red Wing.
Brady Webb, plant engineering and technology advancement leader at 3M, sees great value in the MSC Southeast program.
It shortens the learning curve of skills needed to fill the gap of longtime workers who are planning to retire in the coming years. 
"This is a very valuable program for 3M as it allows for continued education opportunities for employees that are looking to expand their skill sets in relevant areas that align to the technologies 3M is strategically investing in to support future manufacturing and automation needs," Webb said. "If this program was not available, training would have to be developed internally or relied on equipment and technology manufacturers to provide."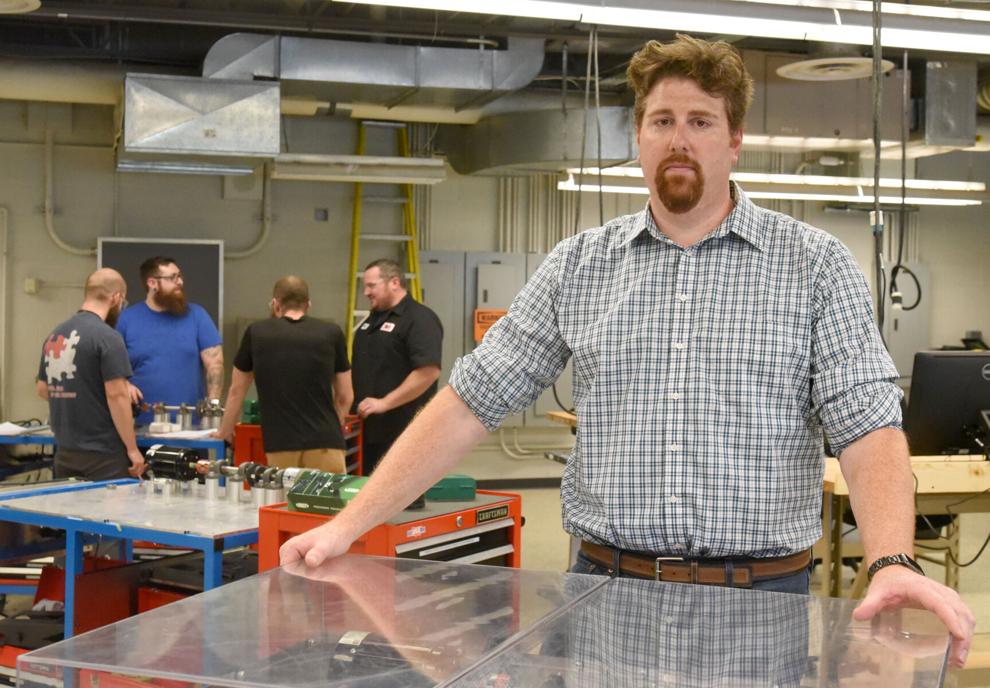 Those workers come from several departments including the plant engineering team, process and value stream engineers and data automation, according to Crystal Hove, plant human resources manager.
Nestle Purina in Hager City sent six workers for an intensive one-week training session.
"They have to learn a lot in a short amount  of time," Schwertel said. He works to design programs that meet the needs of local employers.
The instruction takes place in the lab that is equipped with the latest technology for learning electronics, motors and programmable logic controllers, the devices that direct machines and robots on the shop floor.
In addition, the college is purchasing a van that can bring training equipment to employers outside of the Red Wing area when it is not feasible to send workers to campus. 
The high demand – from both students and local companies – is leading to growth. The program is expanding from its eight current seats to 16 with a partnership with South Central College.
That expansion is funded with $2 million in federal funds approved by Congress in March with the backing of Minnesota Sens. Amy Klobuchar and Tina Smith.
The funded program is Advance Greater Minnesota, which will help businesses grow their own workforce from within, attract new employees and control the costs associated with training a highly skilled workforce in rural locations.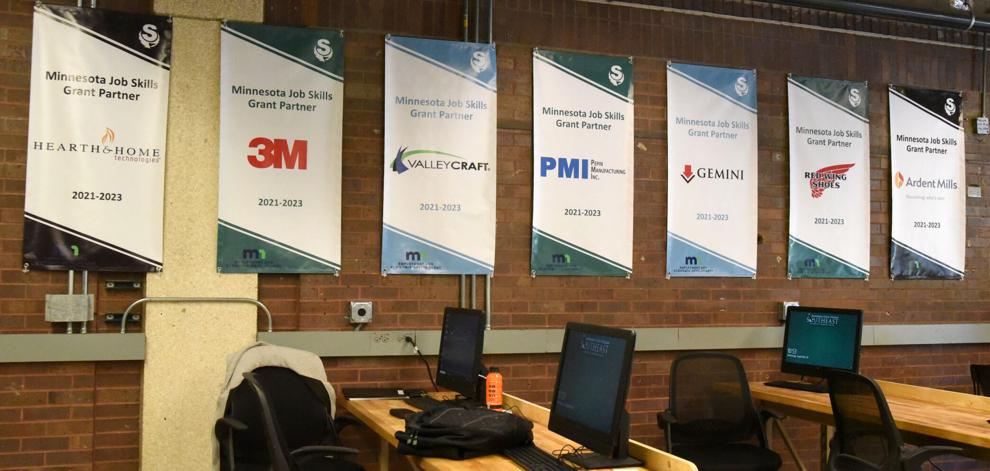 On a recent September day in the lab, student Joey Mason was connecting pneumatic circuits to adjust the speed of a device. Mason is in his first semester in the program, which requires 60 credits leading to an associate of applied science degree in mechatronics technology. Students completing the program graduate with a foundation education in electronics, mechanics, hydraulics and motors.
In the same lab, Kolton Anderson and Brogan Bundy were working on a motor and getting the gears in alignment. Both are employed at 3M where they do maintenance on sewing machines and the motors that drive them. They are the latest of 18 workers from 3M to get training at the college, according to Hove, the 3M human resources manager.
"I hope to get a better understanding of what we are doing at work," Bundy said. After seven years at 3M, he recently moved into the maintenance department.
Anderson, too, has been at 3M for seven years, the past three in the maintenance department. The class is providing lessons in general electrical wiring and how to troubleshoot, he said.
That is exactly what backers of the federal bill envisioned.
"We are grateful for the confidence Congress has shown our colleges, by entrusting us to expand access and availability to high-quality advanced manufacturing education and training," said Minnesota State College Southeast President Marsha Danielson. "This investment will help regional manufacturers to grow their workforce from within and attract new employees that can contribute immediately through accelerated skill attainment."