The first time I went to Europe, I borrowed a backpack from a friend and took three weeks off from my job. I was working for the guy who now owns the Villa Maria. I'd been working for him and his partners in downtown St. Paul for more than a couple years. It was interesting — the job, and the trip. He asked if I could take some pictures of the crown molding in the Hyde Park Hotel and gave me a hundred dollars to, "Have a good meal in London." I was meeting a friend who'd been traveling for a few weeks already. When we went out to dinner, there was another American at a table nearby. As I recall, the businessman said something nice like, "Is there anybody you want me to call when I get back and tell them what a good time you're having?"
I've also had a good time at The Villa — long before my "universes collide" moment of finding out from a local prominent businessman who the new owner was. I went there on a journaling retreat led by a lovely woman (no longer with us) named Judith. She was a gifted pianist, playing for worship services there and at a church in Red Wing. She said she kept her journal right next to her Bible. There was some collaging done at tables in the library and singing in the sanctuary. I went back for solo retreats a couple times, packing in some of my own provisions and wandering the halls.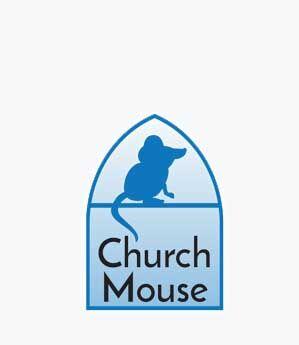 I enjoyed the art show there during the extensive celebration the community had in late 2019. When I'd first heard that my old boss had bought the place I couldn't quite imagine. Then I totally could. I saw him standing up on that inside balcony; I think I got in a wave. On the stage later, he told those gathered about how he had admired the place for years, complete with an ongoing friendship with some of the last nuns to live there.
I remembered his father had been a pastor. I recall giving him a sympathy card when his dad died, saying I could tell by the way his father would come striding into the office how proud he was of his son. Rupp stopped me on the sidewalk to say it was by far the best sympathy card he'd gotten. (His law partner's name was also John; he once joked about John and John, short attorneys at law.)
At the gathering, I got to tag along on a short behind the scenes tour. It was good to hear his enthusiasm for the unique quality of the roof tiles and the property's proximity to the state park.
A couple women on the front step quickly and successfully pitched him on allowing them to continue to gather willow saplings for basket weaving, if I heard that correctly. I've heard other good things.
There had been a phase where my best luck communicating with the busy man was a note on his windshield. He was enough of a visionary to incorporate the missives into his point of view, see a clearer way forward, and still circle back around again when circumstances dictated.
Kate Josephson worked as a church secretary in Red Wing. She seeks out religious experiences where she goes.