It was time. I got the scissors handy. I thought about trying to pick the lock. The leather on my aunt's old diary was not going to yield easily to an ordinary scissors. So, I tugged on the flap by the small metal strip hooked into the lock mechanism — it quickly gave way.
Along with ample personal references to church and prayer, family and friends, and plenty of hard work, there was the occasional historical reference. For instance: Feb. 9, 1943, "Shoes are being rationed now, one pair before June."
There were also references to a town in Iowa I've been thinking about more lately. I found out Mom's cousin and good friend died there a few months back. He was a faithful man. He could sing and pray with the best of them. He was also mechanically inclined. I remember him mentioning his son, who goes by a variation on their shared name. I've never met the son, or maybe I did when we were little kids. As I recall, when Mom would ask about him the answer seemed a bit perplexing to me — like maybe he "marched to the beat of a different drummer." That might be about right. Following links in the online obituary I learned that this relative (whose name did come up as having very similar DNA to me on ancestry testing results) is now living and farming in … you called it, Ukraine.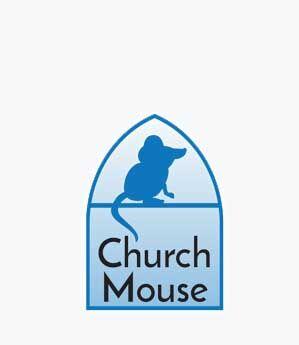 He frequently gets shrapnel in his several square miles or more of fields. He started using horses because fuel is so hard to come by. He's been housing dozens of soldiers. I bumped into a donation link. It feels like some year-end giving might be in order.
As for bumping into things, I read there's a saint whose name when translated literally means "she who bumps into things." The contemplative writer suggested spirituality might best be played out as a "contact sport."
Other things I've bumped into are humorous late night segments and YouTube links. Most of the time I like to sit in a reputable brand easy chair, admiring art on the wall created by a local artist depicting a placid lake and trees, which once hung on the wall of a popular coffee shop. But sometimes, sometimes I like to swipe the table scarf and old cough drop wrappers off of the diminutive antique bedside table, set it up on a small box (containing, among other things, wedding pictures, pressed leaves from Paris and an old resume) that I put on top of the unmade bed. Then put an empty Kleenex box weighted down with souvenir rocks from the north shore on top of all that to prop up my smartphone, watch a video on meditative exercises and have a meaningful meanwhile moment.
Year-end takeaways from my new-found tutorial are that it is indeed good to smile (mostly to/for yourself), swing and bounce your limbs — particularly good to bump your hands of those swinging arms into the middle of your lower back, and then eventually stand calmly (but ready to move into action) as if you were hugging a tree. Maybe even a family tree.
When I was sitting on the loveseat by the fire on Christmas Eve with my feet up under my blue robe, I found a Christmas music stream on Public Radio. It was sponsored by a major religious denomination. I love the catchphrase I heard then for the first time: "Wherever you are, that's where God needs you."
Tucked under the covers with my earphones plugged in on Solstice day, I think it was, the author of a very popular book about eating and praying said how she'd been wandering around L.A. before it was time for her to give a presentation. Across four lanes of traffic she saw a guy up high on a ladder painting a sign or fixing an awning or something. It looked way too precarious to suit her. He reminded her of her father. She hurried over to hold the ladder. She did so for about 45 minutes. He never even knew she was there. But she felt like she'd fulfilled her purpose, maybe even not just for the day but in a big way — helping guard her little sector of the universe.
Ladders and trees … makes me think of picking apples, even "the" apple. I bumped into a satisfying explanation about all that. Yes, I had wondered why "eating of the fruit of the tree of the knowledge of good and evil" would be a bad thing. Explanation given: If you think you know everything it's too easy to become judgmental. Oh. Point taken. That sort of attitude had been an admonition growing up; it wasn't good for anybody to think they knew it all.
I got a thank you note from my second- cousin-once-removed or however that works. I haven't mentioned the family connection. He said Christmas in Ukraine had been blessedly quiet; they even had some electricity. He said it was the first time Ukraine has celebrated on the 25th instead of closer to (or would that actually be on) Epiphany. It is all part of an ongoing effort to deliberately further remove themselves culturally from their connection to such things as the Russian Orthodox calendar. They're also changing the names of street signs and statues.
As I used to hear people say and sing when I was growing up, "The times, they are a changing."
The times, the signs, the science and even one's sense of relatives and relativity change. Like they say, "It's all relative." Perhaps it's all also relational.