I skirted past the recording technician in the very back of the sanctuary by side stepping through the empty pew right in front of him — commenting as I went that I was going to make my way around to the other side. 
I believe he may have nodded. I found a great spot. It included swirls of color, created by rays of sunlight streaming through the stained glass windows, dancing on my white paper bulletin.
As much as I like color, the black and white checkered scarf of the skillful scripture reader caught my attention. It reminded me of the curly ribbon on the centerpieces at brunch the day before.
I'd commented to a couple of my tablemates that I had a very similarly patterned accessory. I would have blended in better with my surroundings had I worn that one, rather than the black one with all its metallic bling that I'd been so happy to find the day before. 
Not that any of this would've risen to the level of "exactly what was needed," as talked about in the sermon. I'm not sure exactly what if anything was needed right then and there.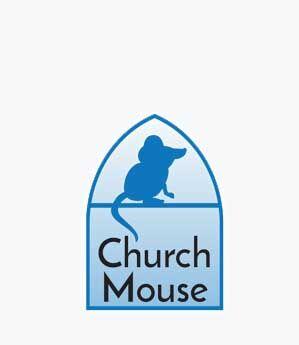 During the sermon we heard of an eventful annunciation that had happened nine months before Christmas. The pastor commented on someone wondering out loud if Mary had been the first choice to be mother of God. 
She referred to it as "a good wonder."
I didn't have to wonder if I had been the first choice for the delightful brunch invitation; it was explained to me that someone else had needed to decline. At the last moment I decided to try to find my college ring, since it seemed like the perfect accessory "for just such a time as this." 
It was under a string of beads and a white tube of lip balm in the repurposed antique frosted glass cream pitcher.
If I'd tried to find the checkered scarf (with its own thread of silver woven into the design, I see now) it would've taken a little too long. And the physical length of it might've been a bit much, as well. 
I enjoyed making eye contact with the reader who also helped serve communion, but I couldn't quite tell how she'd tied the knot in hers. I'm still wondering about that.
The invitation to come forward to receive communion at the Lord's table by kneeling on the regal red velvet was sincere and inclusive. 
The scripture talked about dignity. The sermon concluded: "Significant things happen when insignificant people say yes." Prayers included, "Empower us to do that which is given us to do." … Even if how best to go about that isn't necessarily always a given.
Kate Josephson worked as a church secretary in Red Wing. She seeks out religious experiences where she goes.