I wanted to get a closer look at the newly constructed outdoor worship space in Old Frontenac. My husband and I both remember driving past there previously and admiring the natural appearing amphitheater-like setting. I believe I even wondered out loud if there were ever worship services conducted there.
There are some nice pictures online. I was hoping to see — and perhaps even lay hands on — the awesome stone table. But, it was all covered up. Pulling the well-fitted weatherproof cover off seemed like it might be even more sacrilegious than uncovering my husband's fancy outdoor grill. I did tap my wedding ring against the copper pipe cross, however.
Then I drove past Villa Maria. When I read that the name of the worship area was Wakondiota, "sacred place created by the cutting of many trees," I thought of the bright red-orange tile roofs atop the old tan buildings presiding nearby — now more visible from the other side of the river given the cutting of trees. 
Just the day before driving along the Great River Road on the Wisconsin side I again looked for a glimpse of the impressive edifice.
I was at the Villa with some people from other faith traditions for a workshop on the Enneagram early in my time working at the church. I had a good idea where some other people in my life landed on that wheel diagram of personality characteristics — a "mediator" and a "sage," for instance.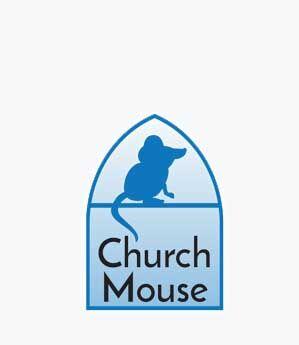 Myself, I was not all that sure. The instructor suggested a common one of "doubter." I think I actually said out loud, "… I doubt that." Oh. Maybe.
I kept driving. I was somewhat skeptical, but I had to go to where we had lunch the day before and see if my missing earring, recently purchased at the closing Native American store, was there. It was! It was handed to me from behind the cash register. (It was nice and clean but wet … I'm not sure I want to know why.)
It had been the first time I'd noticed a crumbling sign on the Minnesota side describing Maiden Rock across the way; not a happy story.
Over nearer there, I stood farther out on the rock jetty than I had before. A barge gliding down the middle of the river purred just a little louder than the buzzer that had announced my fancy beverage order was ready. Pelicans calmly floated near shore — the one that took off was way louder than said buzzer.
All things considered, I was sure to be happy with the day, beyond a doubt.