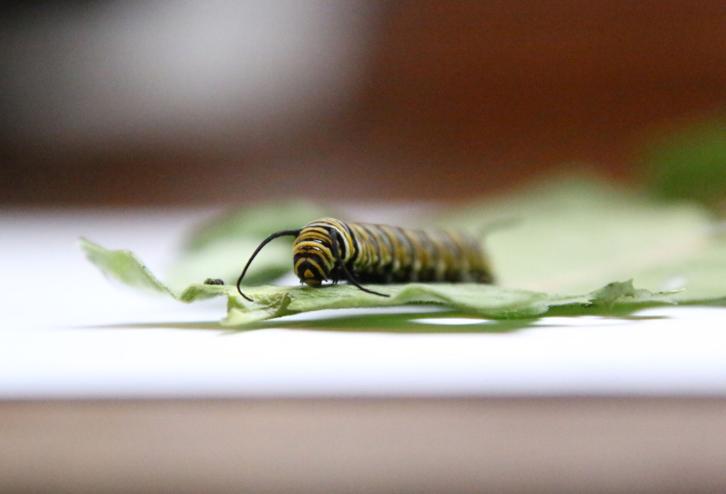 Rachel Fergus is a reporter for the River Falls Journal. Contact her at rfergus@orourkemediagroup.com.
Living in Minnesota we are familiar with the small black and orange butterflies lovingly referred to as monarchs (danaus plexippus). As the weather warms and plants begin to grow, these insects will begin reappearing in our communities. 
While butterflies like monarchs are not uncommon sights, they need our help. 
In December the U.S. Fish and Wildlife Service reported, "we determined that listing the monarch under the Endangered Species Act is warranted but precluded at this time by higher priority listing actions."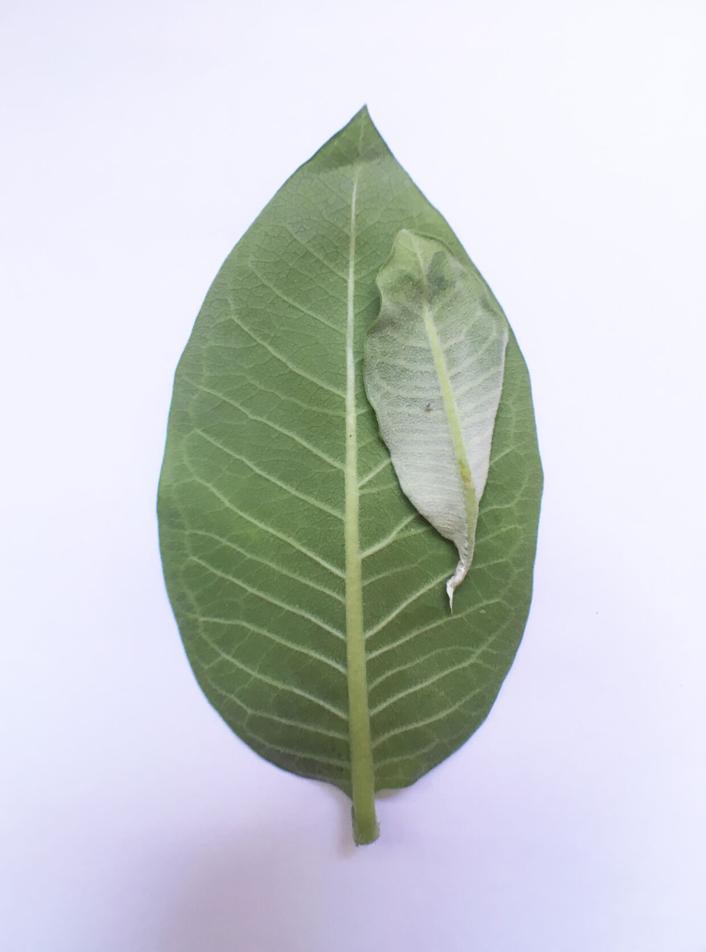 Can you spot the egg on the small leaf? 
Rachel Fergus is a reporter for the River Falls Journal. Contact her at rfergus@orourkemediagroup.com.
The service reported that the main threats to monarchs are habitat loss, pesticide use and a changing climate. These are all big issues that one person cannot solve. However, there are ways for everyone to help monarchs and every other butterfly. 
Plant and protect milkweed: Milkweed is the only plant that monarch caterpillars eat. Female monarch butterflies lay their eggs on milkweed leaves so that when the caterpillar hatches it can start eating and growing right away. Even if you don't see eggs—which are tiny—or a caterpillar, it does not mean that they are not there. Usually female monarchs lay their eggs on the bottom of leaves to protect the caterpillars from predators. Gingerly look under milkweed leaves and you will likely find an egg or a recently hatched caterpillar. 

Plant pollinator friendly gardens: Monarch caterpillars stick to a strict milkweed diet but after emerging from the chrysalis, the butterflies consume nectar from flowers. According to the University of Minnesota Extension, there are nine annual flowers that attract most pollinators, in part because their bright colors: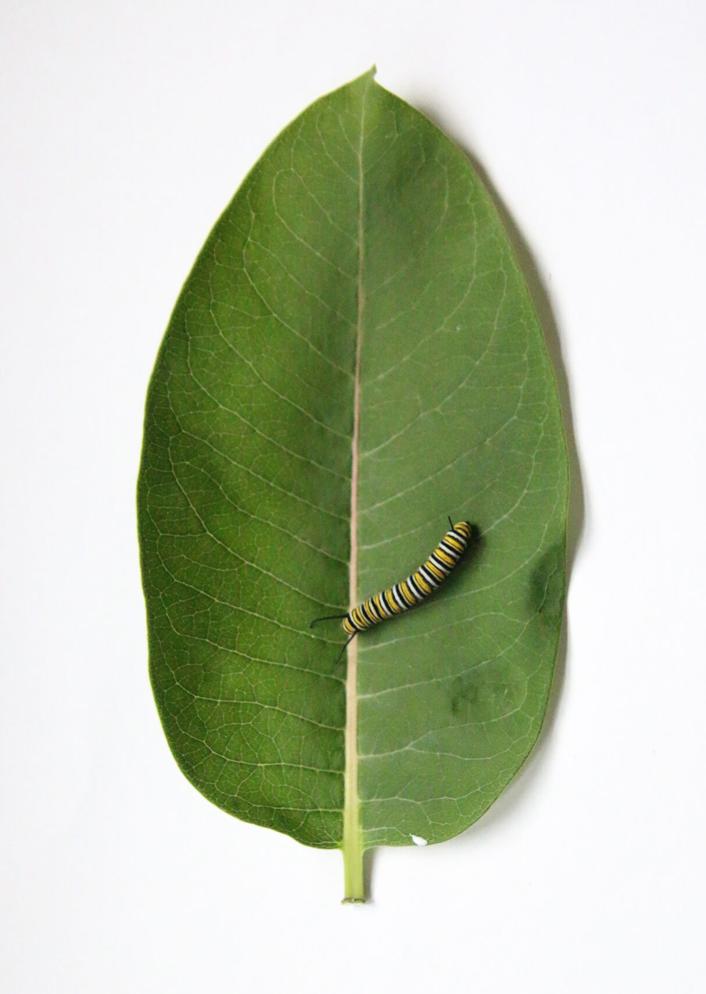 Fully grown monarch caterpillar. 
Rachel Fergus is a reporter for the River Falls Journal. Contact her at rfergus@orourkemediagroup.com.
Music Box Mix sunflower (Helianthus annuus 'Music Box Mix')

Lemon Queen sunflower (Helianthus annuus 'Lemon Queen')

Summer Pink Jewel Salvia (Salvia coccinea 'Summer Jewel™ Pink')

Purple Fairy Tale Salvia (Salvia verticilliata 'Purple Fairy Tale')

Orange Fudge Black-eyed Susan (Rudbeckia hirta 'Orange Fudge')

Prairie Sun Black-eyed Susan (Rudbeckia hirta 'Prairie Sun')

Showstar Butter Daisy (Melampodium paludosum 'Showstar®')

Dakota Gold Sneezeweed (Helenium amarum 'Dakota Gold)

Envy Zinnia (Zinnia elegans 'Envy')
Read labels (from the Iowa Monarch Conservation Consortium): "Follow federal and Minnesota pesticide labels when applying pesticides labeled as toxic to bees to avoid unnecessary exposure to pollinators and monarchs. Adjust spray equipment to reduce drift by using low pressures, large droplets, and low boom heights. Avoid applications when wind speed is above 10 miles per hour or wind direction is toward monarch habitat."

Join and/or donate to organizations: In 2014 the nonprofit Save Our Monarchs was launched in Minneapolis. According to the Minnesota Landscape Arboretum "Save Our Monarchs is the only foundation in the U.S. whose sole mission is to save the monarch butterfly by planting more milkweed – the sole source of sustenance of the monarch caterpillar." More information about the nonprofit and ways to get involved can be found on the Save Our Monarchs website. You can also check-out the Monarch Joint Venture and the Monarch Butterfly Sanctuary Foundation. 

Work to fight climate change: The U.S. Fish and Wildlife Service reports that "A changing climate has intensified weather events which may impact monarch populations." There are things that everyone can do to be friendlier to the planet. The National Oceanic and Atmospheric Association has a list of suggestions: 
Switch to renewable sources of energy (such as solar and wind energy).

Drive electric vehicles, use public transportation and/or walk and bike. 

Insulate homes and businesses to keep in cold or warm air. 

"Investing in commercial services that draw down an equal amount of carbon out of the atmosphere, such as through planting trees or carbon capture and storage techniques."

Support businesses that promote sustainable and climate smart practices. 

"Consider placing an upper limit on the amount of carbon dioxide we will allow ourselves to emit into the atmosphere within a given timeframe." 
Individuals can also contact elected officials to advocate for green initiatives.