Goodhue County has 11 recycling boxes for urban and rural residents to drop off their unwanted items.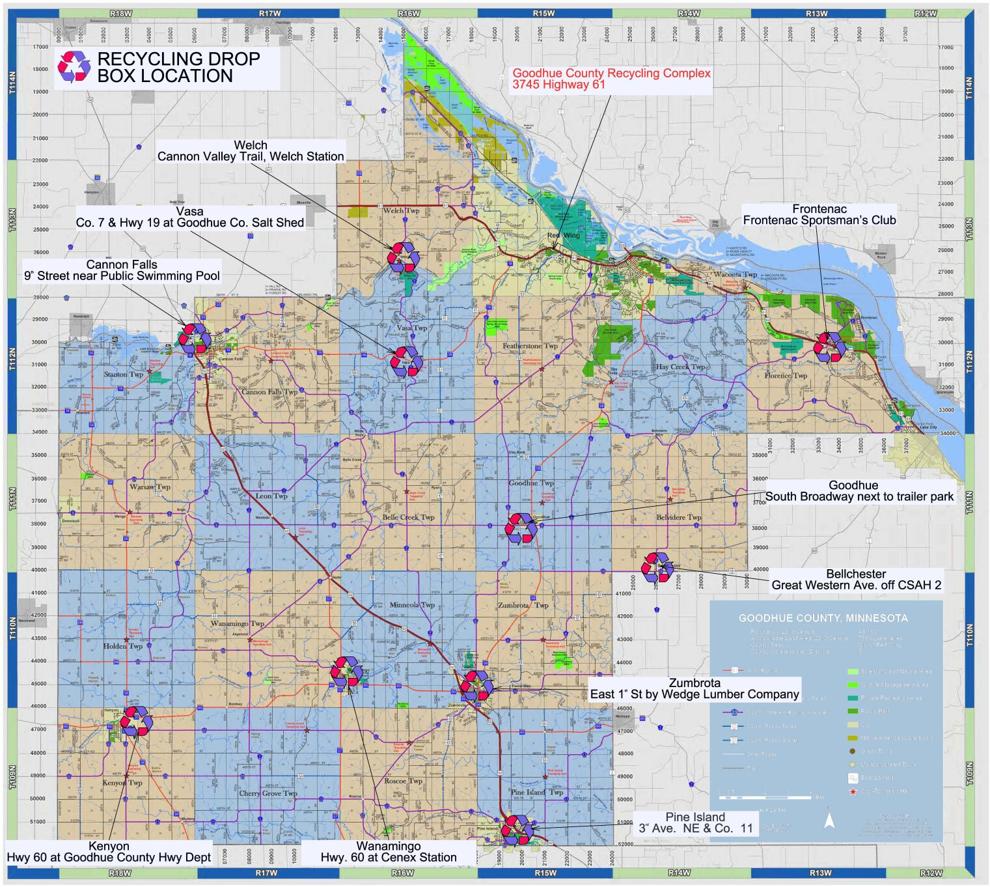 Clean and empty cans, glass bottles and jars, magazines, newspaper, office paper, plastic bottles and numbers 1-2 cardboard can be recycled at all box locations.
The following information has been sourced from the Goodhue County's website.
Cannon Falls
Location: Cannon Falls Public Pool Park
Address: 805 Stoughton St. W.
Vasa Township
Box 1
Location: Cannon Valley Trail (near Welch Village Ski)
Address: 26685 County 7 Blvd
Box 2
Location: Goodhue County Highway Department
Address: 30780 County 7 Blvd
Red Wing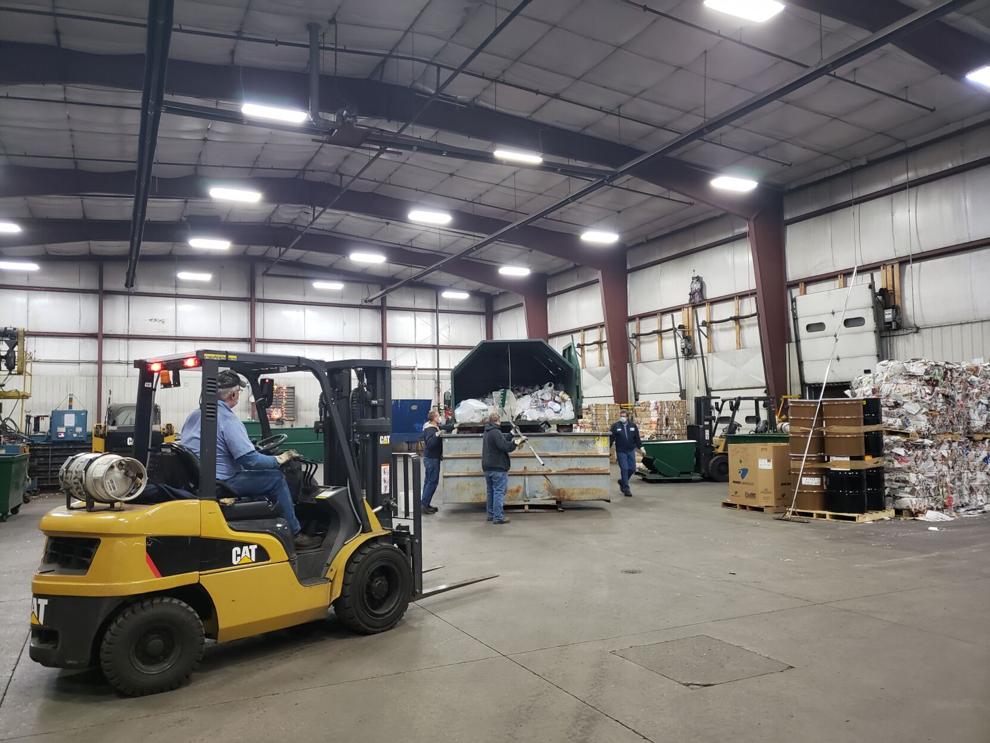 Location: Goodhue County Recycling Center
Address: 3745 Highway 61
Florence Township
Location: Frontenac Sportsman Club
Address: 30301 Territorial Rd
Goodhue
Location: City of Goodhue
Address: 204 Broadway St. S.
Bellchester
Location: GB Feed Store
Address: 303 Great Western Ave.
Pine Island
Location: Next to the brush dump
Address: 501 Center Drive E.
Wanamingo
Location: Cenex Gas Station
Address: 700 Third Ave.
Kenyon
Location: Goodhue County Highway Department
Address: 1005 Highway 60
Zumbrota
Location: Wedge Lumber Company
Address: E. First St.
For more information, review the county's recycling guidelines or contact public works at 651-385-3025.