Sip & paint 
Enjoy an evening of creativity during this no-experience-required painting workshop. Instructor Matt Klooster will walk participants through a step-by-step process to create an artwork inspired by a famous painting. All supplies will be provided for this three hour class and all artistic levels are welcome. 
The sip & paint event will be from 6-9 p.m. on Thursday, Aug. 11. The participation fee is $75. 
The class is for individuals 21 and older. 
More information: redwingarts.org or 651-388-7569
Location: Red Wing Arts Depot Gallery, 418 Levee St.
Anderson Center tour
Join Anderson Center Visitor Associate Laurie Andrews for a guided walking tour of the Anderson Center at Tower View at 11 a.m. on Saturday, Aug. 13.
Tours will take visitors through the Anderson Center's Main Building Annex, which includes gallery and studio spaces, as well as the historic Tower View Barn. Visitors will make an outdoor loop through the Tower View campus for stops outside of Anderson Family Home, the Icehouse and Greenhouse, the North Studios, the Granary Printmaking Studio, the Shed Studios, the Chicken Coop Studio and Universal Music Center.
Tours give visitors a personal introduction to the site's historic and contemporary activities with an insider's view. Topics can be customized to fit each tour group's interest, such as the history of Tower View and the Anderson family, the operations and mission of the Anderson Center, background on rotating and permanent art exhibitions, and information on the current studio artist tenants on campus. Each tour lasts approximately 75-90 minutes.
Registration is $10 for the general public and $8 for Anderson Center members. Space is limited, advance registration is required. Appropriate for ages 13 and older. Tour groups meet at the main entrance to the galleries 5 minutes prior to the beginning of the tour.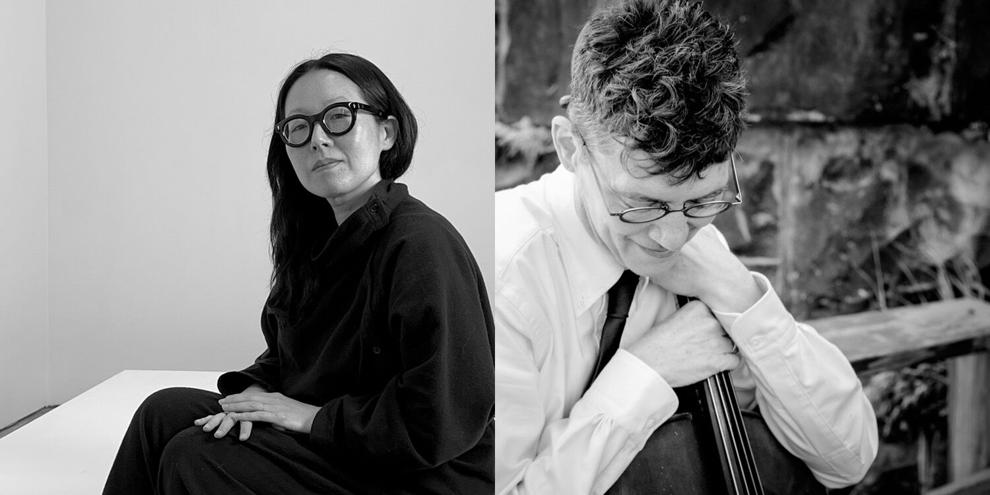 Artist talk 
Join Rochester based artist Sophia Chai and Duluth based Kathy McTavish for a conversation about the role of abstraction in their practices. The event begins at 1 p.m. with a 10-minute talk by each artist. This will be followed by a conversation between the two artists and the audience, moderated by Stephanie Rogers, executive and artistic director of the Anderson Center.
McTavish is a media composer, cellist and installation artist whose work blends data, text, code, sound and abstract, layered moving images. Their recent work has focused on creating generative methods for building networked, multichannel video and sound environments. They create cross-sensory, polyphonic landscapes which flow from the digital web into physical spaces.
Chai is a Korean-American artist based in Rochester. Her work explores geometry, architecture, and photography's inherent abilities to abstract and compress three-dimensional space in a two-dimensional image. Chai received her M.F.A. in photography from the University of Illinois at Chicago and her B.A. in chemistry from the University of Chicago. Before relocating to Rochester in 2017 from Brooklyn, Chai has shown her work at various venues in New York City, including Trestle Projects, The Bronx Museum of the Arts, The Knockdown Center, A.I.R. Gallery, and TSA Gallery amongst others.
More information: andersoncenter.org and 651-388-2009
Location: Tower View Barn, 163 Tower View Drive
Art camp
Creative littles at home? Red Wing Arts has camps available for four days of art fun. In this Paper, Painting and Printmaking Art Camp, students will discover watercolor, collage and relief printmaking techniques by creating several works of art through layering different art materials on paper. Participants will bring home multiple one-of-a-kind handmade artworks they made throughout the week.
The camp will run from Monday, Aug. 8, through Thursday, Aug. 11. The camp for children ages 5-8 will be from 9 a.m.-noon. The camp for children ages 9-12 will be from 1-4 p.m.
The camp is $125 per child. Both morning and afternoon groups are capped at 10 participants. 
More information and registration: redwingarts.org or 651-388-7569
Location: Red Wing Arts Clay & Creative Center, 1920 Old West Main St. 
Concert in the Park
Local duo Brent & Sheena covers a wide range of music from country, hip-hop, mo-town, rock, and 60's through today.
The concert will be from 7-9 p.m. on Wednesday, Aug. 10, at the Central Park Bandshell. 
More information: redwingarts.org or 651-388-7569
Landscape printmaking 
In this workshop, artist Linda Snouffer will guide participants through the techniques needed to make a leaf print landscape or other design on a 8" x 8" wood panel. You will learn how to put a quick pigment on a wood board and how to do basic leaf printing using a paint brush to apply ink. Each participant will create a thumbnail sketch to plan their landscape and practice leaf printing. You will put these skills together to create your final landscape.
The workshop will be from 6-9 p.m. on Thursday, Aug 11. The participation fee is $65 and the materials fee is $20. 
More information: redwingarts.org or 651-388-7569
Location: Red Wing Arts Clay & Creative Center, 1920 Old West Main St.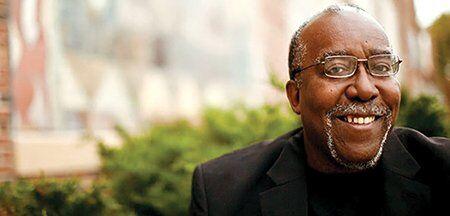 Opening reception 
Known for his public murals, sculptures and collaborative projects, this solo exhibition will feature work that is a call and response to different people's truths.  Aiken will showcase paintings and collage which celebrate the similarities, differences, and values of our society. Out of more than two thousand applicants, Aiken was recently awarded a 2022 Guggenheim Memorial Foundation Fellowship in the Fine Arts category.
Aiken states, "My art reflects a successful robust life creating objects and experiences. Over the years art has allowed me to travel nationally and internationally through fellowships, grants, residencies, commissions, exhibitions, lectures and curatorial activities. I create my art to heal the hearts & souls of people and their communities by evoking a positive spirit." 
The reception will be from 6-8 p.m. on Friday, Aug. 12. 
More information: redwingarts.org or 651-388-7569
Location: Red Wing Arts Depot Gallery, 418 Levee St.