Artworks that use color for impact – and as a means of survival – are on display in the Main Gallery at the Anderson Center. 
The exhibition, "Vivid Survival," was curated by Lindsey Cherek Waller, a year-round resident artist at Tower View.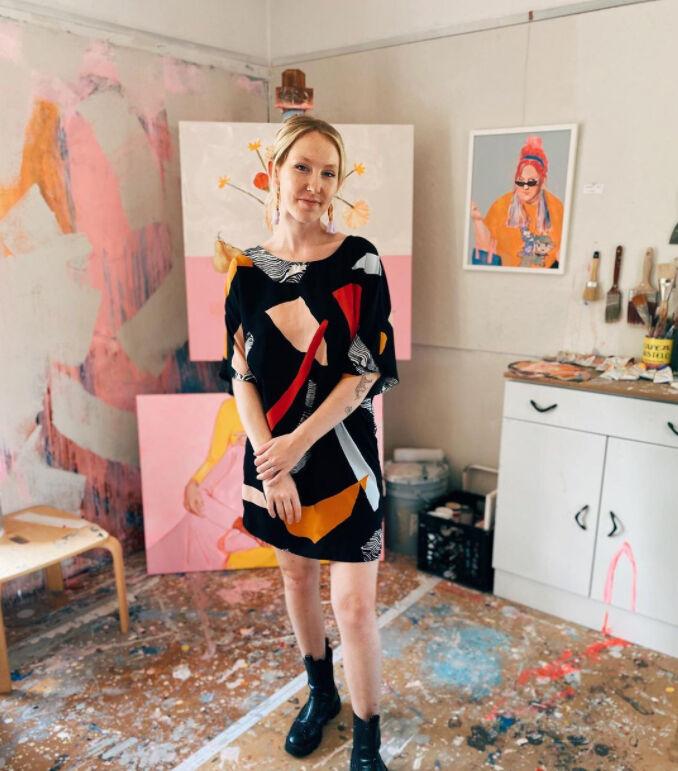 The public is invited to meet Waller and the participating artists at a free opening reception from 6-8 p.m. Friday, Jan. 28. Hors d'oeuvres will be served and Eau Claire-based electro-pop duo Sniffle Party will play. 
The exhibit was Waller's idea. During nearly two years of COVID-19, she pointed out, people have experienced a collective trauma. Color is embedded in her response to it. 
"I thought about the concept of linking color with the ability to survive," she said, so she went looking for artists, mostly via social media. 
"It's hard on everyone," she discovered. Most of the pieces she selected for the exhibition were completed in the past two years. 
As Waller explored artists' collections online and in their studios, she discovered that although the works are not always explicit, the artists' struggle for life is clearly informed by the pandemic.  
"Vivid Survival" consists of paintings, contemporary sculpture, traditional beadwork and other pieces that bring together a collective ability to persevere. It is Waller's first experience as a curator. 
"Despite living through a pandemic, and all of our individual intricate histories of trauma, we are still here," Waller said. "We are still bold and vibrant beings." 
Eight artists were selected, plus she may incorporate some of her own work, which seeks to understand and create dialog around marginalized individuals. 
Andrea Fischer, a fiber artist living in Denver, Colo., describes herself as "just a lady and a bunch of recycled yarn." She makes colorful soft sculptures and whimsical objects.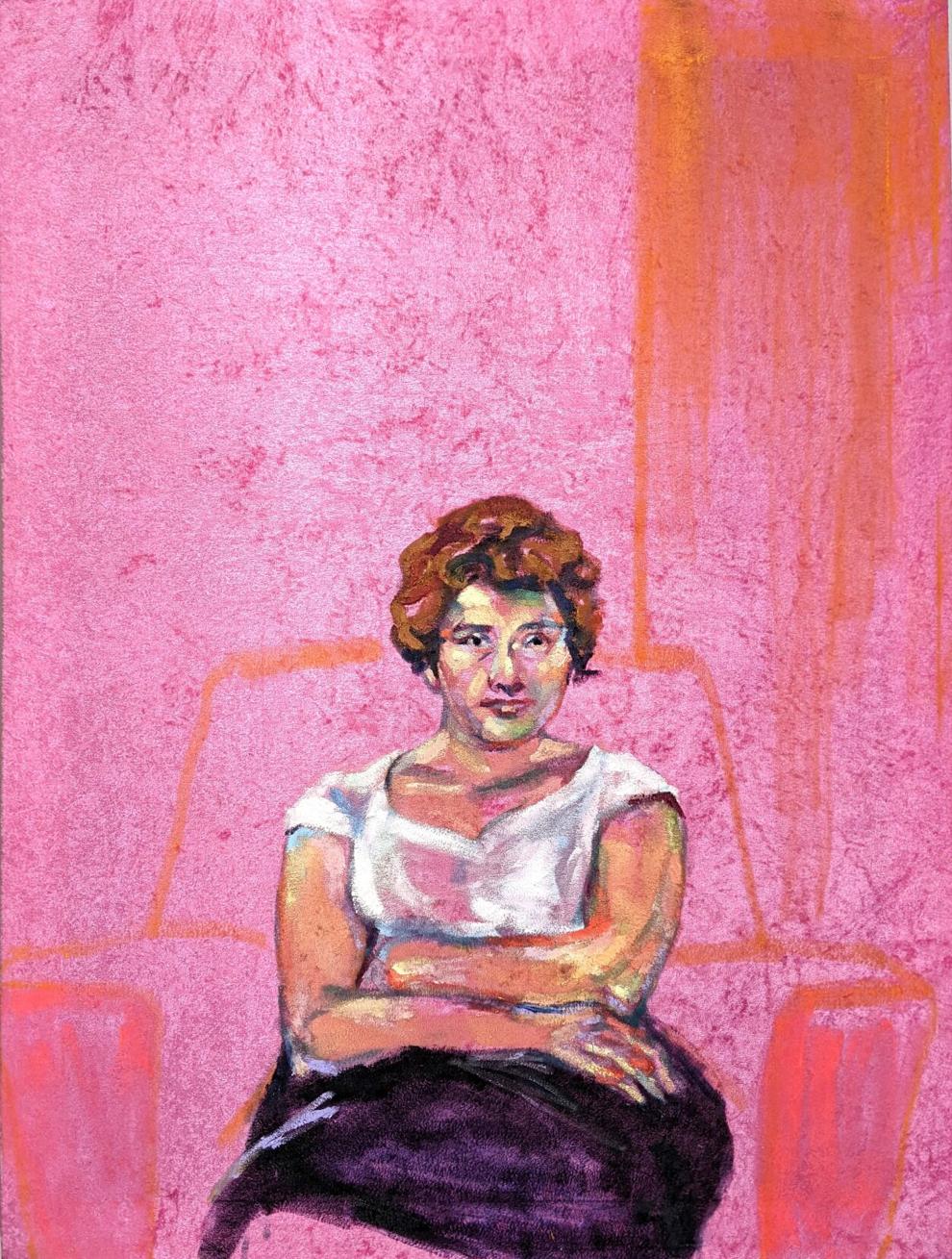 Hilary Greenstein, a Minneapolis educator, draws from found photos to create protagonist femme figures and magical realism. She uses paint for its veiling and seductive effect.  
Lora Hlavsa, Minneapolis, is an artist, illustrator and designer. Raised in a Filipina family, she focuses on identity and on conveying a multidimensional world that reflects the daily human experience. 
Tiffany Lange, a visual artist from St. Paul. Her series, "Hyperconnection," examines anxiousness through abstraction with paintings and sculptural works. 
Meg Lionel Murphy, a rural Wisconsin artist, paints works that are influenced by her experience with severe domestic violence. The images grow larger, stronger and scarier than the world around them.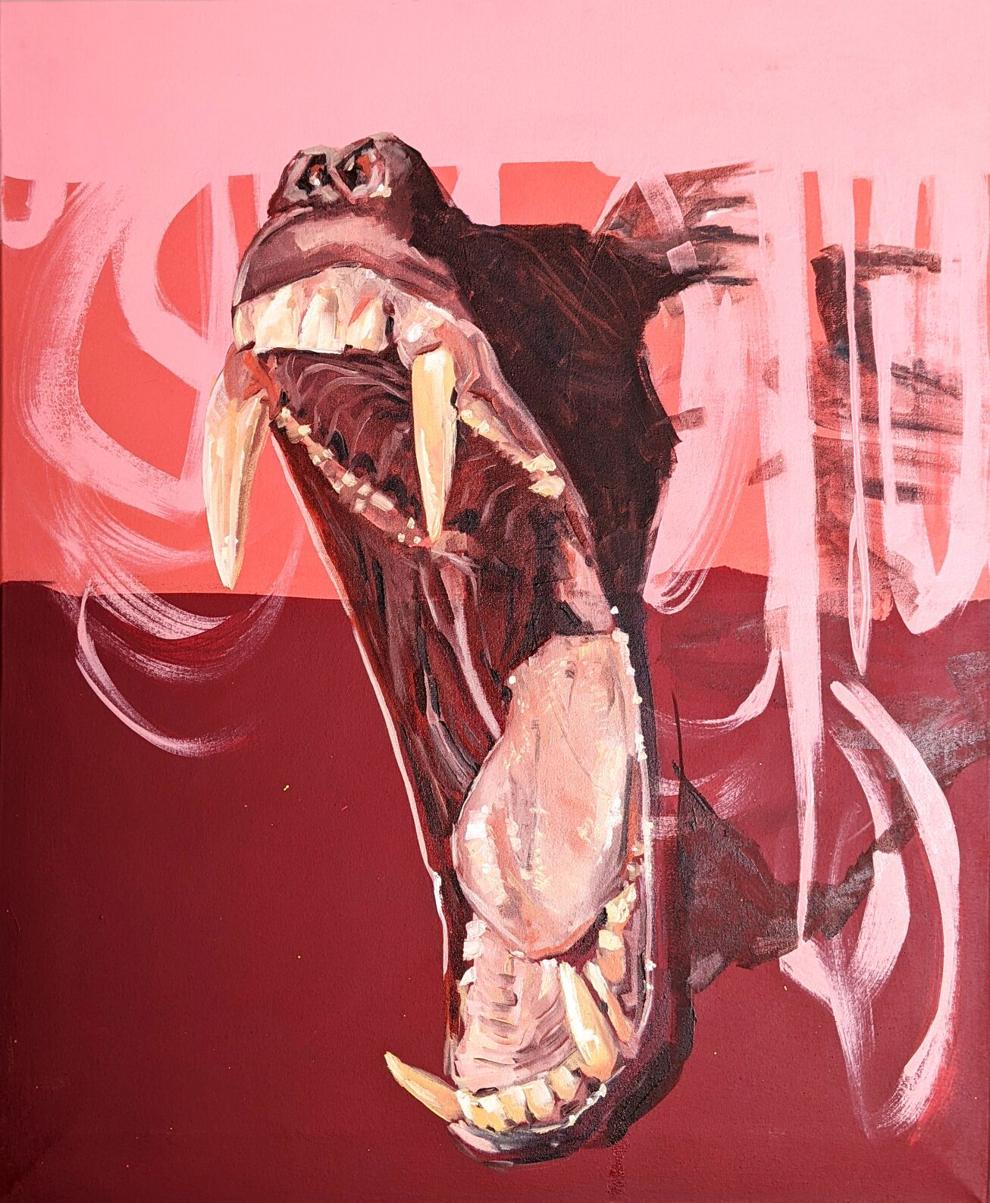 Kelly O'Brien, who teaches contemporary sculpture at the University of Wisconsin-Stout, will show work from her recent exhibition, "Unprecedented," including a ferocious baring of fangs and hybrid sculptures. 
Madison Rubenstein, Minneapolis artist, explores themes of trauma, mental illness and chronic pain and how they shape our relationship to our bodies. Her work is figurative and abstract. 
Meg Elaine Veitenheimer (Nelie G. Mae jewelry), a beaded jewelry artist from Minneapolis, creates wearable art. A member of the Red Lake Nation,  she connects with her Anishinaabe lineage, ancestral healing and cultural reclamation. 
According to Waller, "'Visual Survivor' is a space to experience the healing properties of color and visual storytelling, to witness our power to live through tenebrous times, and the joy that can be found when we do. 
"This art is based in personal experience, healing from violence, in heritage and identity, and especially in a bold reclamation of survivorship." 
All of the art works will have title cards, and a statement about the exhibition will be displayed. The exhibition may be visited, free of charge, from 11 a.m. to 4 p.m. Wednesday through Saturday. The gallery is handicap accessible.