RED WING-- Downtown Main Street and its Public Art Liaisons Committee has been researching the idea of a sculpture walk in Red Wing since early 2019. On Monday, the idea came one step closer to fruition. 
The City Council voted this week to accept the donation of two sculptures that will be permanent parts of the downtown community. 
The Jones Family Foundation donated "Jake on Bass," a sculpture of a dog playing the bass. It will be installed on the East Avenue side of Central Park near the bandshell.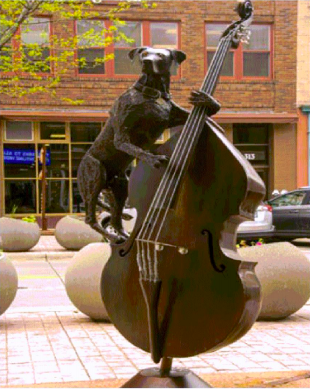 The Albrecht Poss Family Foundation donated "Maestro," an interactive piece that has a xylophone that can be played by community members. This piece will be installed on the Sheldon Theater lawn off of Third Street.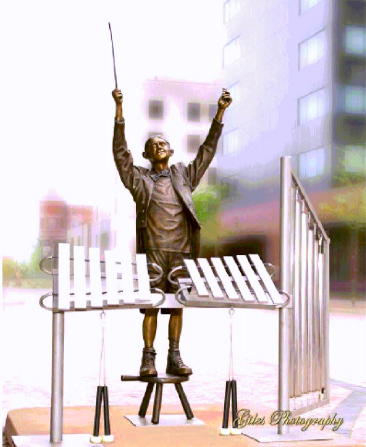 Council Vice President Dean Hove said on Monday, "these are wonderful." He added that he is excited about the interactive portion of "Maestro" and that the Sheldon Theatre is the perfect location for the installation. 
Council President Becky Norton added, "I think these are two great, fun sculptures. I love that they're really different from each other and that all the sculptures are quite different."
According to Michelle Leise, the city's community engagement facilitator, these two sculptures will be part of a sculpture walk. Seven pieces will be temporarily installed throughout downtown Red Wing for a proposed three year tenure. These seven sculptures will be rotated around downtown on an annual basis. The two donated pieces will not rotate. 
Installation timeline for full sculpture walk
June 1-4: public works will install concrete foundations. 

Week of June 14: public works will continue to get foundations ready for stone pedestals.

June 15: pedestals will begin to be set.

June 16-21: Metal plates and sign holders will be installed. 

June 23: Sculptures will be installed. 

An opening celebration will be announced in the future. 
Red Wing Sculpture Walk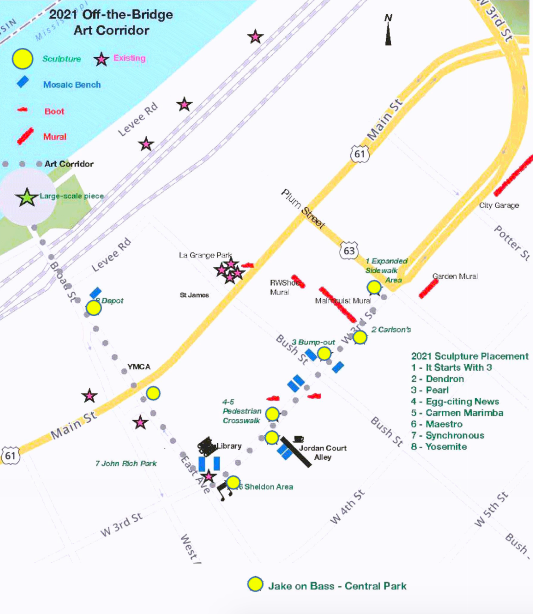 The seven rotating sculptures will be installed on West Third Street and near the Depot Gallery. They are: 
"It Starts With 3" by Tom Ford

"Dendron" by Alex Mendez

"Pearl" by T.W. Wolff

"Carmen Marimba" by Lee Leuning and Sherri Treeby 

"Eggciting News" by Kimber Fiebiger

"Synchronous" by James & Demaris

"Yosemite" by James & Demaris