Goodhue County Dairy Association is proud to announce the crowning of three amazing ladies as the county's 2021 Dairy Princesses. Madison Bartholome, Cassandra Hinsch and Chelsey Lexvold have all been crowned and are excited to represent the county and promote the goodness of dairy.
Madison Bartholome is the daughter of James and Lisa Bartholome of Goodhue. She has grown up on a fifth-generation dairy farm. Currently they milk 500 cows three times a day. Madison has been working to complete her high school education at Goodhue High School while starting her college education at Rochester Community and Technical College through the PSEO program. She plans to pursue a degree as a veterinary technician.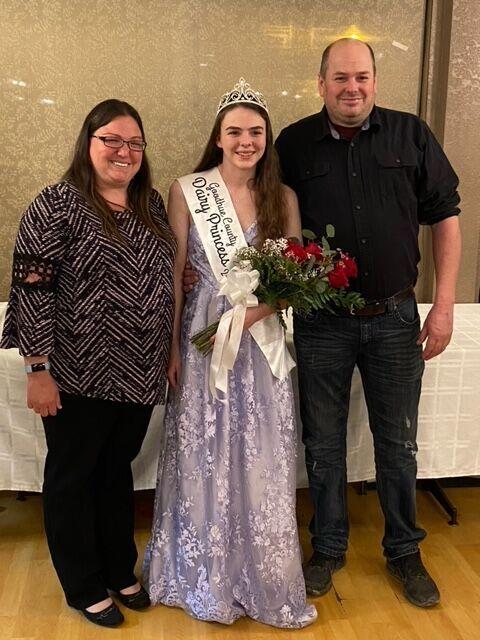 Beyond performing daily duties at the farm, Madison has been involved in 4-H and Cross Country. Her dad is her hero because he has taught her many valuable lessons in life and has always been there for her. Madison is being sponsored by Select Sires. 
Cassandra Hinsch of Goodhue is the daughter of Mike and Ann Hinsch. They currently custom raise dairy heifers for Scott and Chad Hinsch's 600 head dairy farm. She is a senior at Goodhue High School with plans to attend University of Wisconsin- River Falls starting in the fall of 2021 with a major of Dairy Science. Cassandra has been involved in FFA, 4-H, dairy quiz bowl and judging. She has held officer positions in both FFA and 4-H.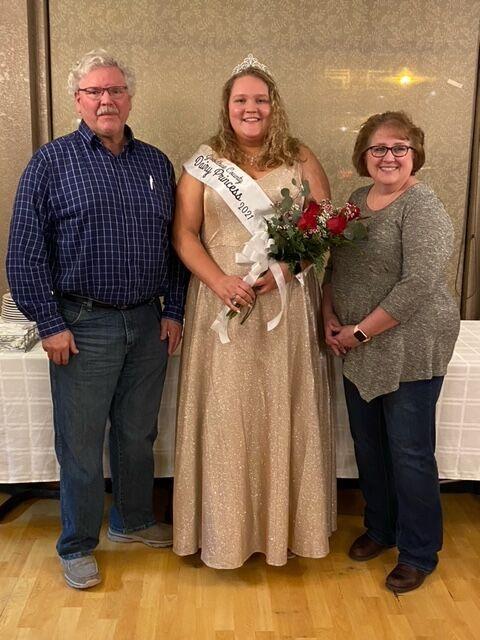 In 2019, her dairy judging team advanced to World Dairy Expo where she placed 4th overall individual in Ayrshires and the team placed 10th overall. A great memory for Cassandra is growing up on the farm feeding calves with her dad who is her hero. Cassandra is being sponsored by Ag Partners. 
Chelsey Lexvold is the daughter of Brent and Wendy Lexvold and hails from Goodhue. Chelsey has grown up on the family farm that her dad purchased from her grandpa and they currently milk 370 cows. Chelsey is part of the 2021 Goodhue High School graduating class.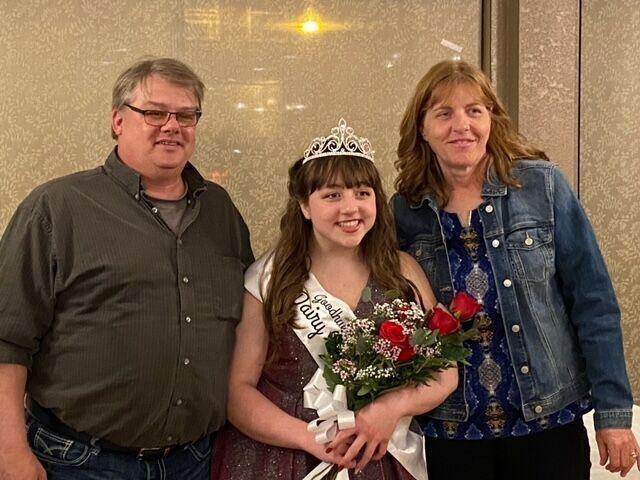 She will also complete two certificate programs with Rochester Community and Technical College through the PSEO program in May. Chelsey has been involved in FCCLA, Speech, Enivorathon, Fishing Club, Math League, Spanish Club and Knowledge Bowl. She does volunteer work with her school and church. Chelsey's hero is her father because he is a hard-working man who puts his family above everything else. Chelsey's sponsor is GB Feed. 
Goodhue County Dairy Association would like to thanking the following banks for their sponsorship of the 2021 Dairy Banquet: Security State Bank of Wanamino, First Farmers and Merchants Bank, Merchants Bank, Pine Island Bank, Compeer FInancial, Bank of Zumbrota, and Security State Bank of Kenyon.