This film doesn't fit into a tidy category. 
Featuring interviews, music, art, history, stories and more unique aspects of the Kinnickinnic River, "Stories from the Water" is being produced by Mike Wurm, a longtime River Falls resident. 
It was on a kayak trip down the Kinni that Wurm decided it was time to create a piece on and for the river. 
The river had cost him $700 in camera repairs when he hadn't correctly stored and secured his equipment to the back of his boat and it was dumped into water – "I'm going to pay the river back," he thought.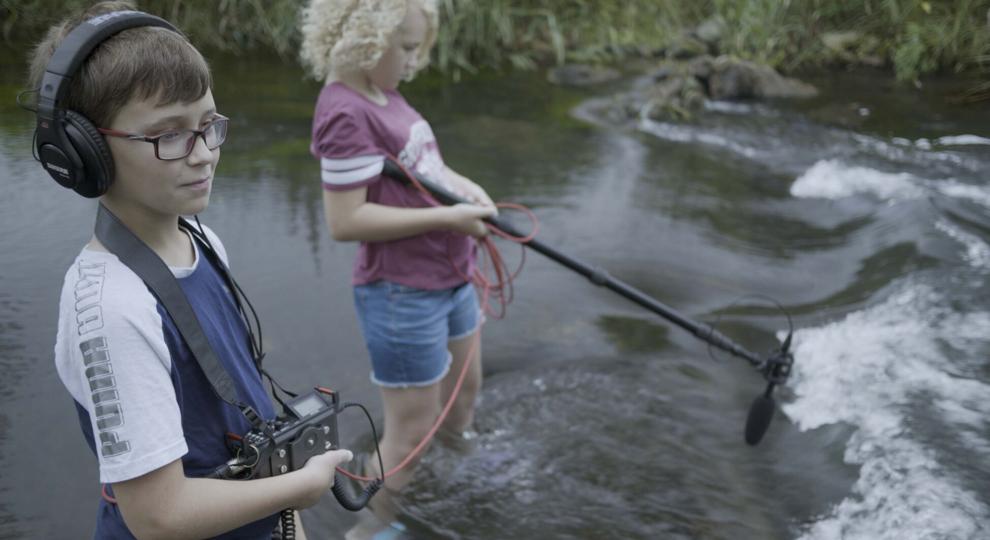 So came the motivation for "Stories from the Water." 
An alumni of the University of Wisconsin-River Falls, during his time as a student, Wurm didn't think much of the river. 
It was only in the later part of those years that he started heading down to the water with friends, finding a true appreciation of the river after graduation. Canoeing, kayaking and taking shots of the landscape with his drone are three things that draw Wurm and his boxer, Arya, to the banks of the Kinni.
After a career in corporate video and more than 25 years with Allina Health, this was a passion project that had been on Wurms mind for a while. 
"This was a chance to have fun with something," Wurm said. "It's something I've always wanted to do." 
When he got the green light from his wife, there was no going back. 
The pandemic, though bringing it's countless challenges, provided Wurm with the insight and opportunity to execute this idea. Wurm saw the Kinni as an opportunity to escape the world of confinement and enjoy a space that is just "normal." 
As a resident of River Falls, Wurm had plenty of contacts to make this film a go. He hosted an open casting call for assistance at the River Falls Public Library. Except, he wasn't looking for experienced individuals. Rather he wanted to bring on interested young people for an experience they couldn't find in the classroom.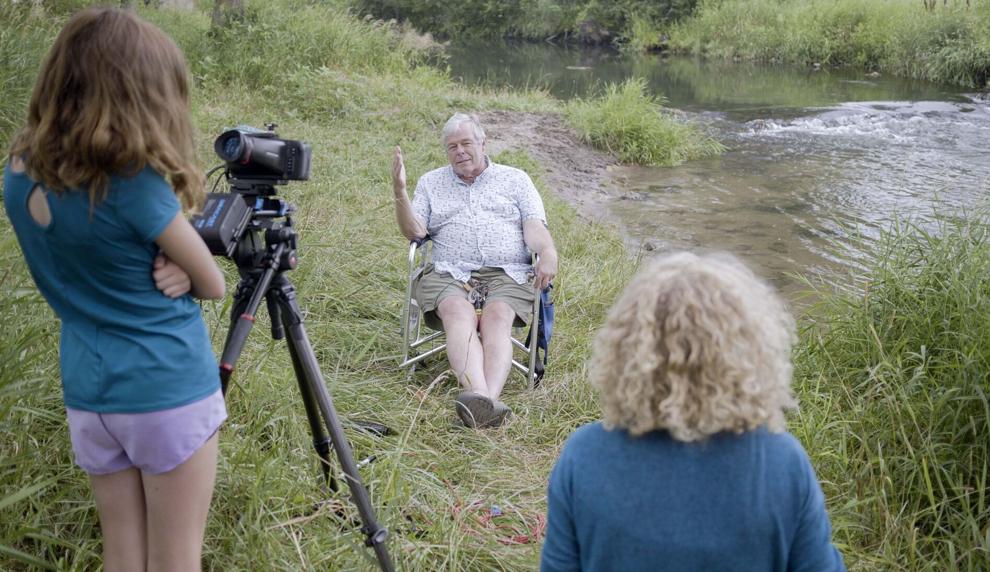 Wurm has five students in fifth, sixth and seventh grade helping him produce the short film. Jacob Henjum, Calpurnia Bastien, Ella Pierce, Rhylinn Manus and Fiona Carroll make up the young team.  
It's not all cut and dry. Earlier in production, while the river was still lined with green grass as opposed to snow, filming was a bit trickier. As Wurm was setting up cameras, ready to shoot, over walked some soaking wet students. They'd found the joy the Kinni offers. And they'd found it from head to toe. 
"If I can impart one thing to them that's most important, it's a connection to the river or an importance of the river," Wurm said. "I think they'll all walk away with that."  
In addition to the young people partnering with him on the behind the scenes work, Wurm has been interviewing locals about their history, connection, inspiration and admiration for the river. "The challenging part is I didn't want it to be political," Wurm said. "I'm trying to stay away from the politics." 
One of the important aspects Wurm is working into the piece is a historical perspective, prior to the settlers. The indigenous tribes of the Ojebwe, Dakota and Chippewa were all part of the history of the Kinni far before the European settlers arrived. 
"I've always thought it was really important to preserve and protect and take care of this resource," Wurm said. "What a better way to bring more attention to it than to make a film?" 
"Stories from the Water" is set to be completed in time to air at the Trout Unlimited film festival in March. The film will be in three parts with a total run time of about 30 minutes.