RED WING-- The City Council decided on Monday to have staff work on negotiating new leases with the River Valley Marina and the Red Wing Marina. This decision comes after a study on the local for-profit marinas was completed. 
The analysis was done by Baker Tilly, which looked at three options. 
The first option was to allow the leases of the marinas to expire in 2027 and then the city would take control of marina operations. 

Option two was to renew leases.

Option three was for the city to leave the marina business, sell all assets and lease all operations to non-governmental entities. 
City staff members from public works, community development and the administration department worked to compile a report for Monday's meeting. The report states in part that, "The study of three different options were based exclusively on two quantitative outcomes — operating income and year-end cash balance projections from 2021 to 2028. The study demonstrates that three different options have some quantitative differences.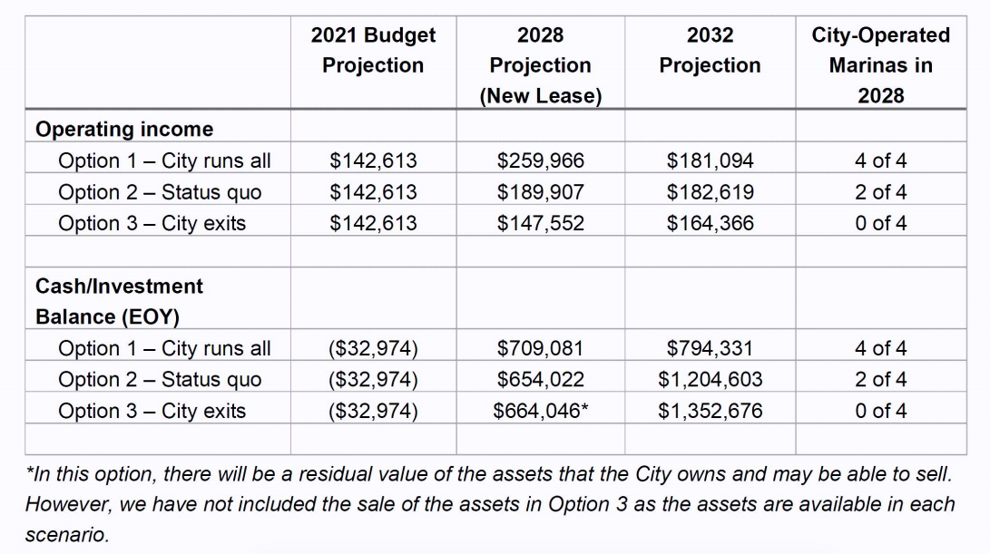 However, those quantitative differences were not significant enough to overcome qualitative measures that were not addressed in the study including site control, affordability for Red Wing residents, preference to Red Wing residents, fuel discounts, transient docking, slip and storage discounts." 
The report also notes that local private marinas offer numerous services that are not available at the public marinas, including towing, boat rental and short-term docking. 
Council member Evan Brown noted on Monday that this decision by the council does not impact the terms of the leases that will be negotiated between the city and marinas before the current leases expire in 2027. 
Council Vice President Dean Hove stated on Monday, "I am very pleased with the outcome, everything was looked at so I plan on supporting option two." 
The City Council voted 6-0 to work on negotiating new leases with the River Valley Marina and the Red Wing Marina. Council member Andy Klitzke was unable to attend the meeting.