Results of a recent survey show that like members of the City Council and Advisory Planning Commission, residents are split on whether chickens and bees should be allowed in city limits. 
The purpose of the survey was to gather community input to inform and assist the Advisory Planning Commission on decisions regarding possible zoning change recommendations to the City Council around the topics of allowing chickens and/or beekeeping in city limits. 
The survey was put out on April 12 and was completed May 12. Residents were reached by the city through a variety of methods: social media, city utility bills, the Republican Eagle and the city's website. 787 surveys were completed, representing 6.2% of the Red Wing population of individuals 18 and older. 
Chickens
The majority of respondents, 70%, said they would not be interested in raising chickens. Meanwhile, 48% had concerns about the practice of raising chickens within city limits. The survey respondents' most common concerns about chickens in the city were noise and smell (49% of surveys noted this) along with enforcement of the rules and regulations that would be put in place to assure that the animals and community remained healthy and safe (38% of respondents noted this as a concern).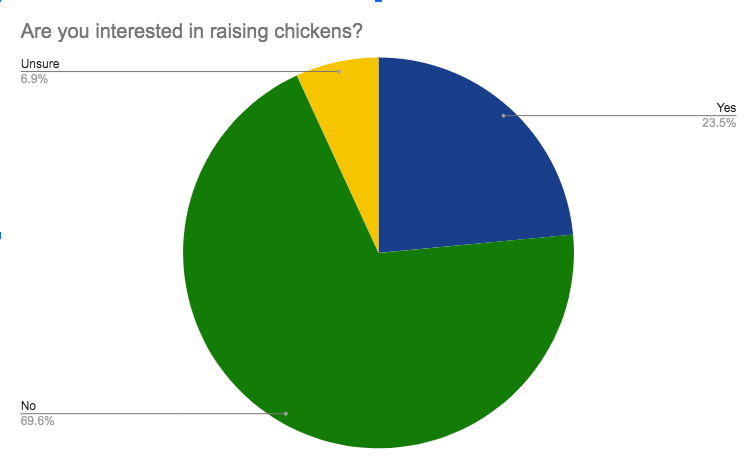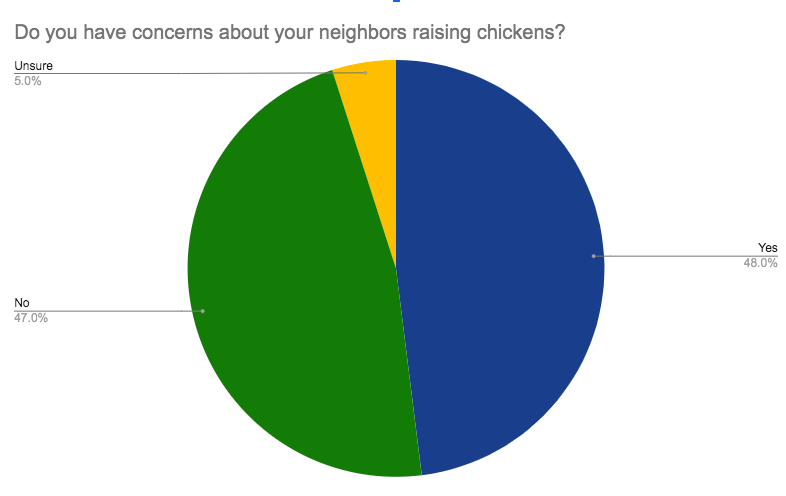 Bees
More survey respondents were in favor of allowing beekeeping in Red Wing than allowing chickens within city limits. There were also fewer people interested in raising bees than those interested in raising chickens. 
The survey found that 76% of respondents would not want to raise bees. Meanwhile 55% did not have concerns about bees in Red Wing, 38% of the surveys reported concerns about beekeeping and only 7% were unsure. 
The most common concerns listed for beekeeping were bees escaping (listed by 35% or respondents), the health and safety of people (35%) and enforcement of rules and regulations that would be put in with this ordinance (30%). 
For both chickens and bees respondents could mark more than one concern that they had.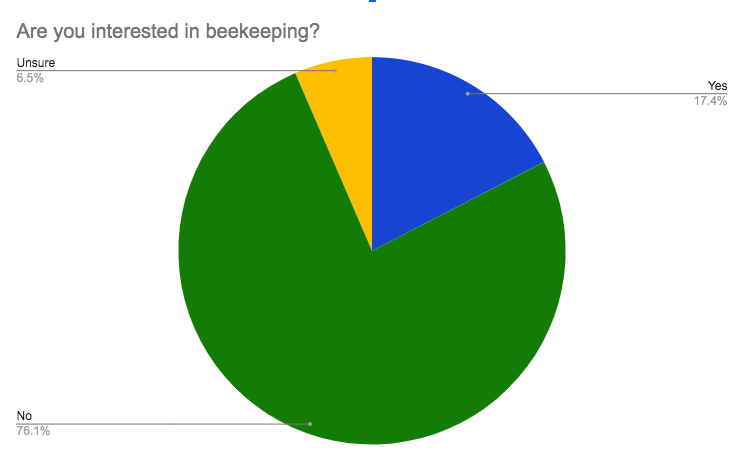 Respondent statistics 
The city notes that the way that individuals answered the survey correlated with opinions about bees and chickens. The staff report about the survey written by Michelle Leise states, "people who filled out the survey online were much more likely to say they were interested in participating in the practices, and they were less likely to have concerns. People who filled out paper copies of the survey were more likely to say they did not desire a change in current policy."