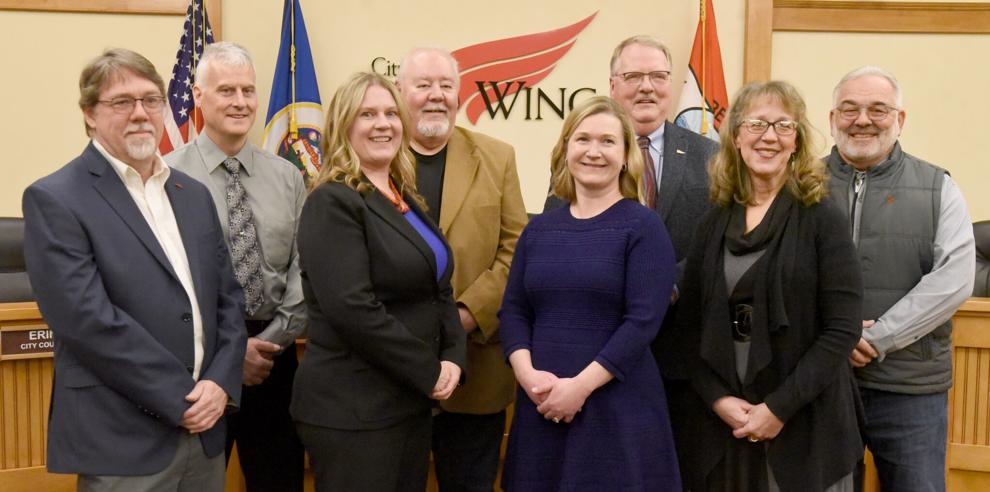 The Red Wing City Council has a new look after three new council members took their seats for the first time. 
Not only does the council look a little different, but the voting and decision making already brings a sense of change after the first meeting. 
During the first meeting of the year a common 4-3 vote took place with the same council members in the majority bloc and the other three voting together.
Council member Kim Beise was nominated by council member Becky Norton as the new council president for the 2023 year. 
Beise got a laugh when he reluctantly raised his hand to vote for himself. If the vote had not been unanimous, it would have gone to a roll call vote.
Following the vote for Beise came split votes for the other leadership positions. 
Newly elected council member Vicki Jo Lambert nominated council member Evan Brown for vice president, while council member Janie Farrar nominated council member Don Kliewer.
The voting was split again 4-3 with Beise, Farrar, Kliewer and Ron Goggin voting in favor of Kliewer, who is now the council vice president.
A similar vote followed for the council president pro tem position. Lambert once again nominated Brown and Kliewer nominated Farrar. 
Farrar was elected with the same 4-3 vote to fill that position.
The four-vote majority was council members Beise, Kliewer, Farrar and Goggin. The minority bloc was Norton, Brown and Lambert.
At the start of the meeting, City Clerk Teri Swanson swore in each new council member and as they took their seats each gave remarks about their excitement to serve. 
Re-elected council member Norton first took her oath of office.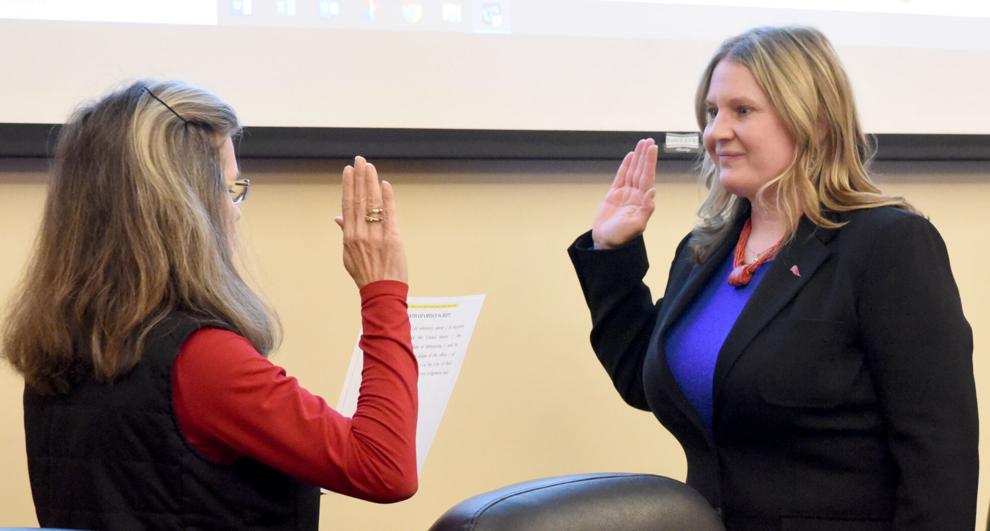 "I want to thank everyone who voted, it is the first way to raise your voice," she said. "I've worked for the last four years for the city and have listened and considered all voices and to always act in the best interest of the entire community at the heart of my decision making."
Norton was the only re-elected council member from the 2022 election.
"First of all I thank God and my family for giving me the ability and the opportunity to do this and I want to thank all the people that have helped me along the way," Goggin said.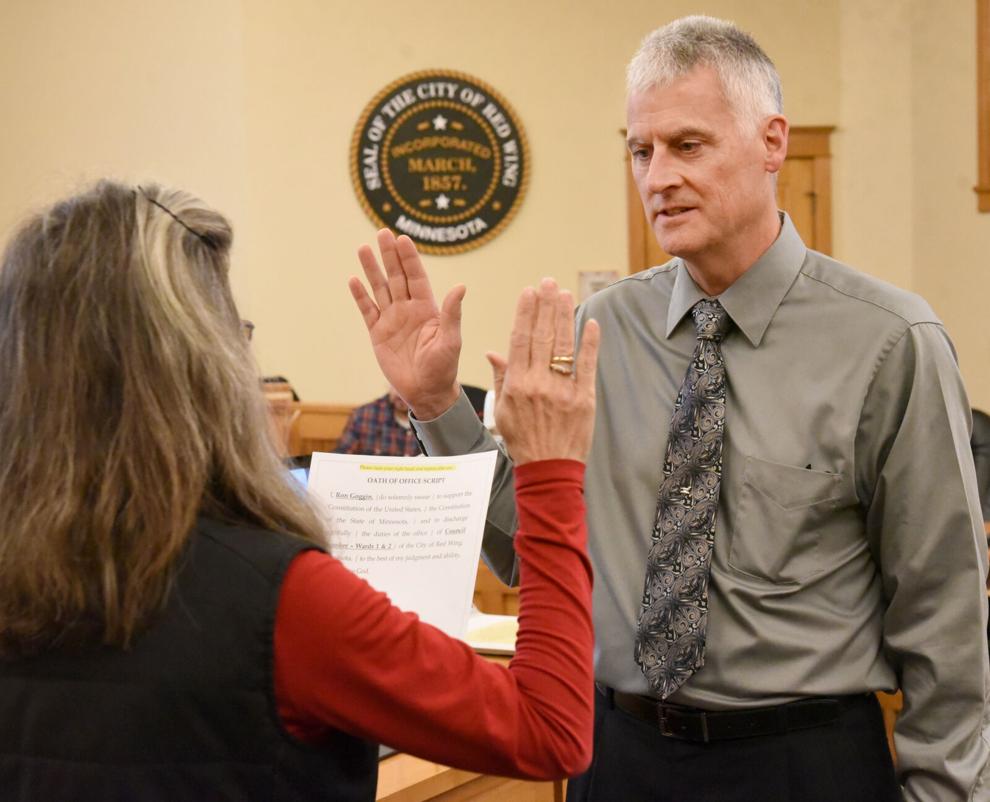 "It is going to be an honor to serve with every single one of you and every single person that I have met from the city has been extraordinarily kind, generous and competent," Lambert said after taking her oath of office.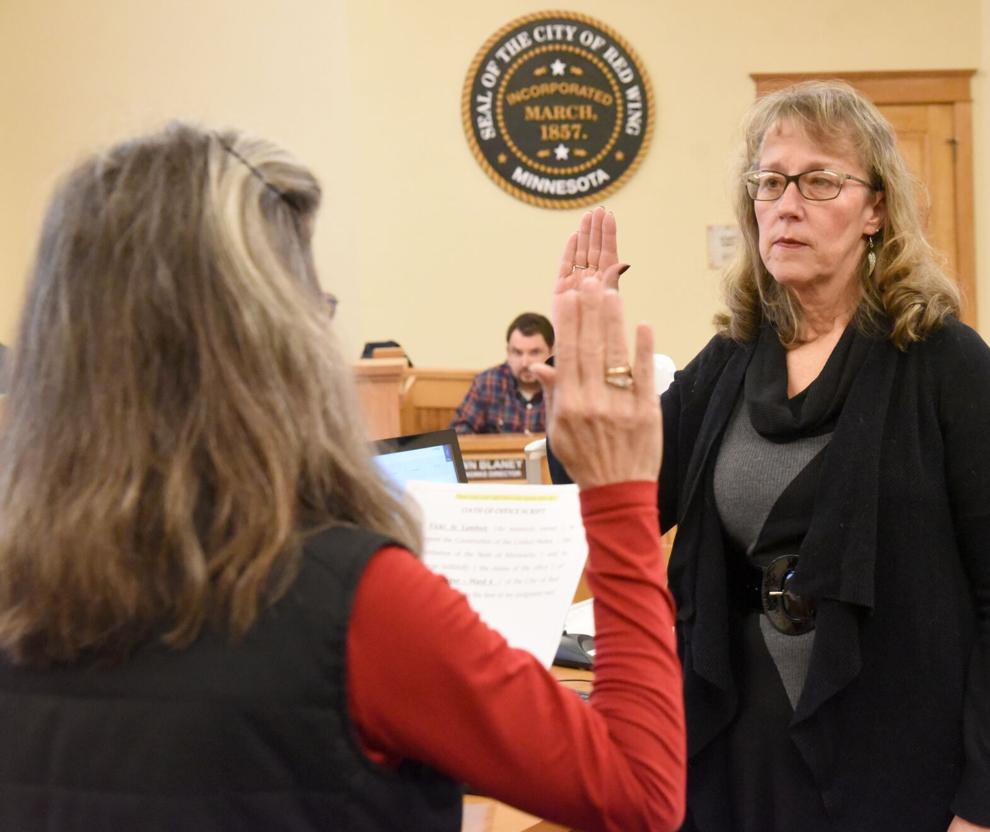 The last new member to take her seat was Farrar.
"Thank you so much to the residents of Red Wing and thank you to my family … I'm really excited to serve everyone in Red Wing and continue to work on budget and tax relief and community development," Farrar said upon taking her seat.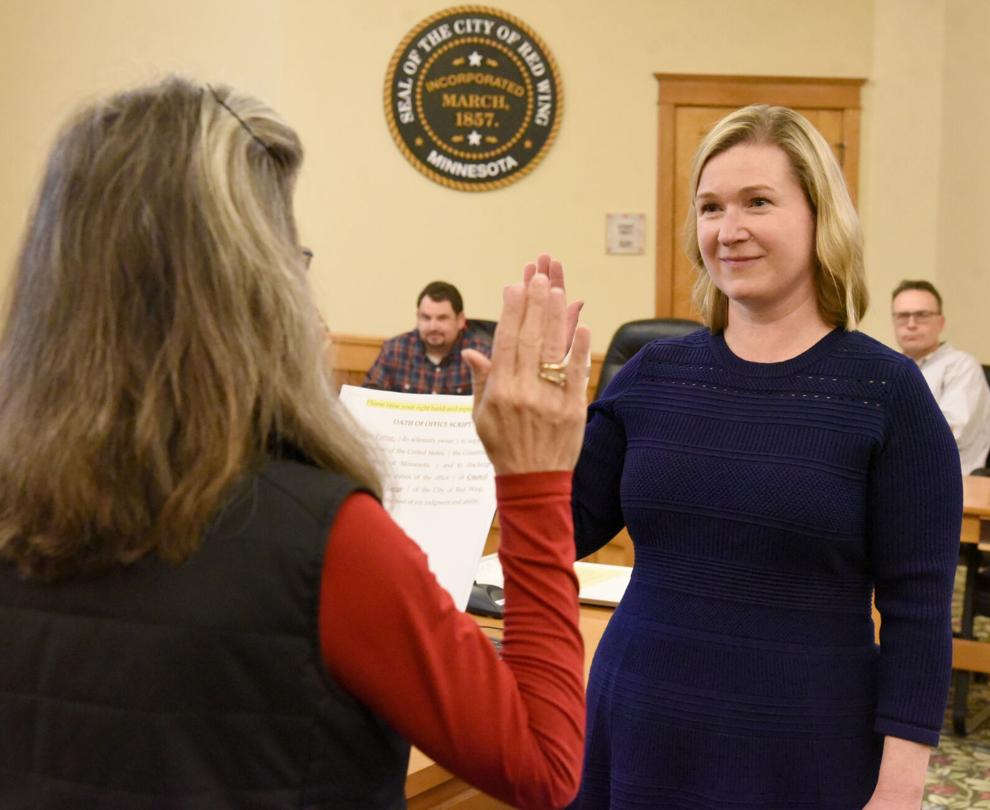 Prior to the votes for council leadership positions, each nominated council member talked before the final vote. 
"I've always tried while being in this seat and being vice president in the past to serve my community with integrity and the ability to listen, and I have always based my decision on the facts of where we are," Brown said.
Kliewer said he makes decisions based on listening.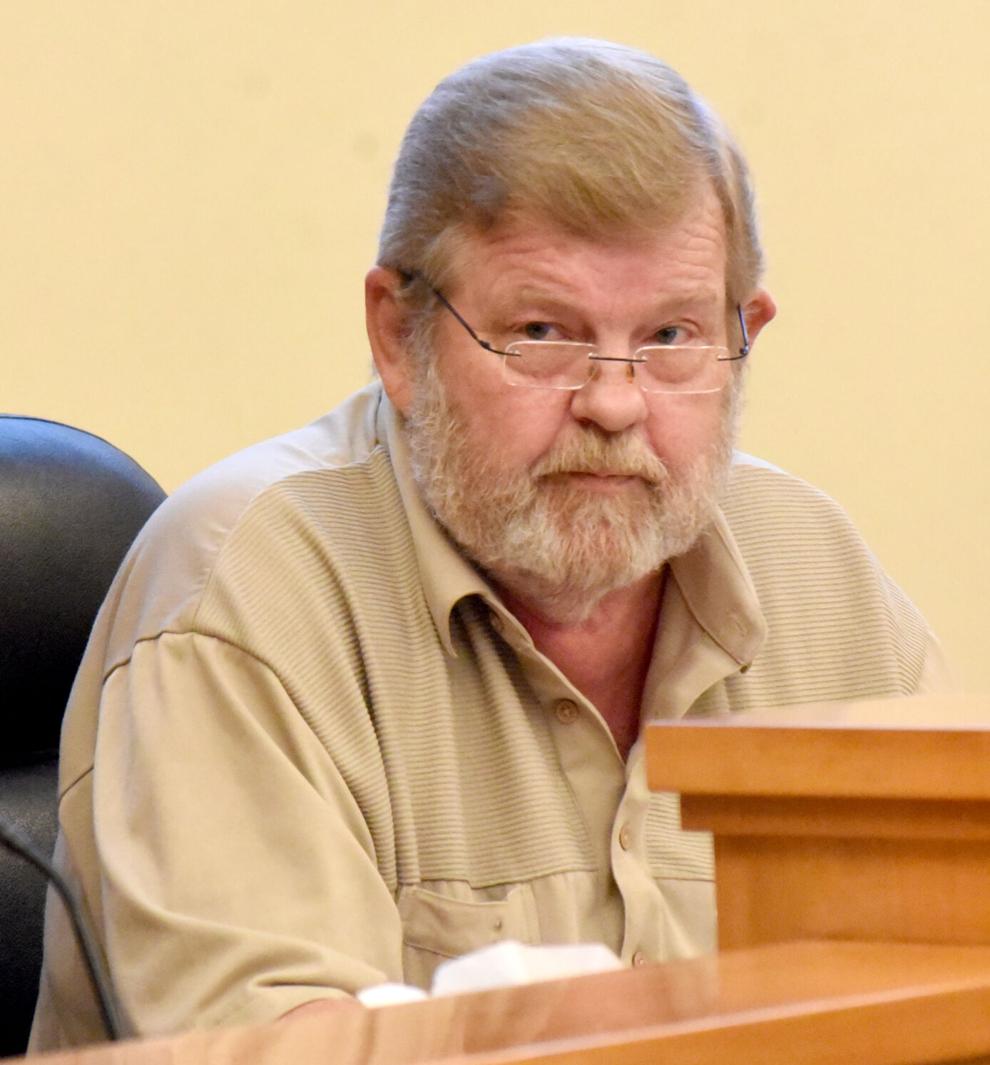 "I'm about transparency and having a lot of discussion and open to hearing every side of the story, and I'm open to the community and make decisions based on that information," Kliewer said. 
Outgoing council members took their seats at the dais for the last time before the Jan. 3 meeting.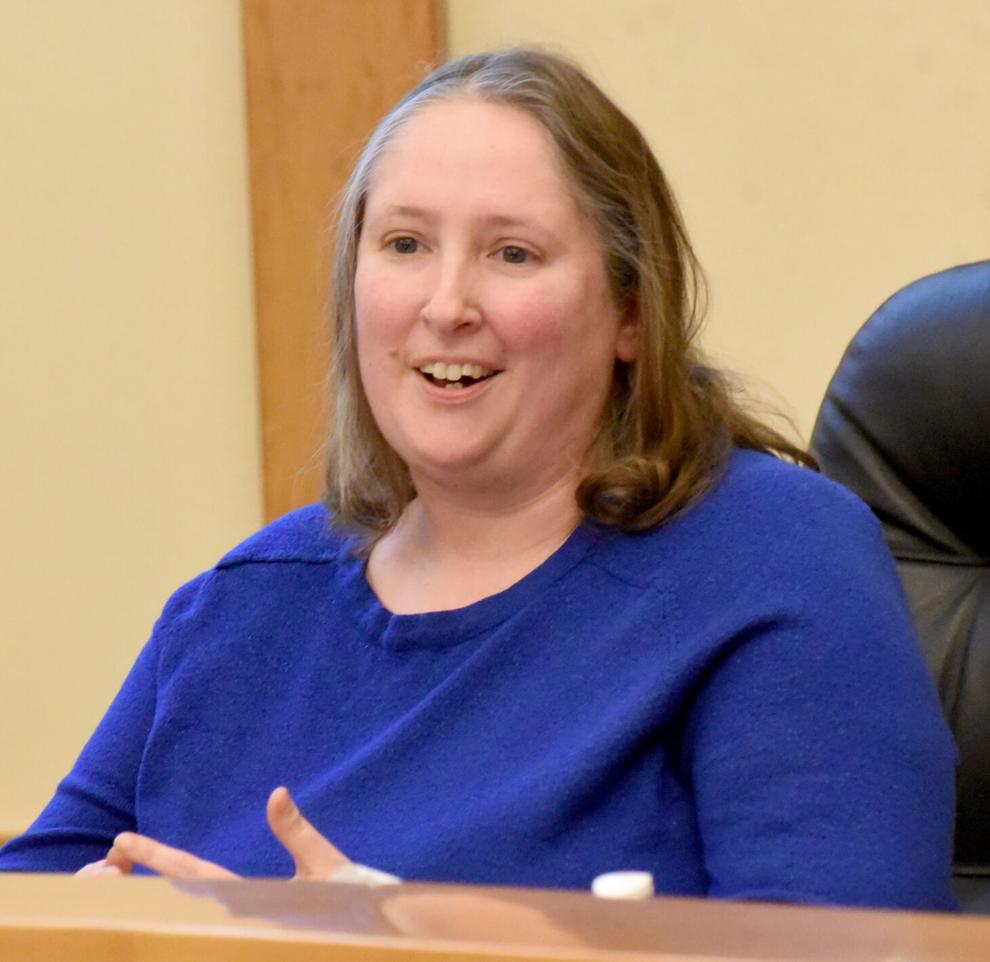 Dean Hove, Erin Buss and Laurel Stinson all made final remarks before the new council members took their seats.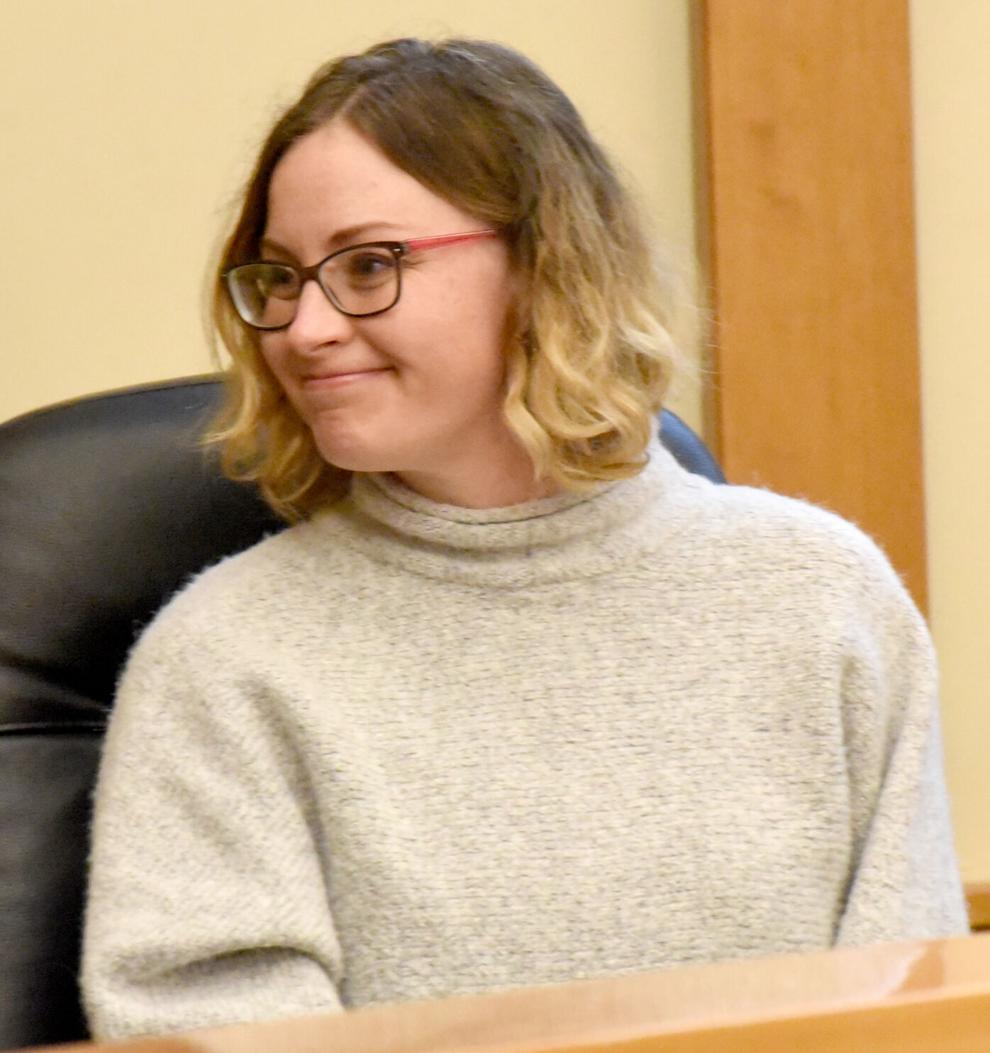 "I've done a lot of thinking back today, it's my last day in office. I've won five elections and lost one, I can now tell you from experience that winning is better," Hove said. "We have made great strides together over the two decades of our partnership and there is a positive change all over town from our rebuilt infrastructure to our vibrant downtown."
Hove served on the council for 20 years, taking office for the first time in 2003. 
"The only success that lasts is measured by how many people you've helped," he said. "Thanks for the chance to serve."
Stinson and Buss both served on the council for four years and said their goodbyes and their thanks.
"I just want to say thank you to my fellow council members and the city staff and a huge thank you to the residents for putting their trust in me. It has been an honor and a privilege," Buss said. 
Stinson also offered her thanks. "I also want to say thank you to the city staff for all of your hard work and dedication and all the help you have given me as I have been in this role for the past four years."