The Minnesota's Special Redistricting Panel released its redistricting plans on Tuesday, Feb. 15. One of the changes includes moving Goodhue County from the 2nd Congressional District (currently represented by Democrat Angie Craig) to the 1st Congressional District, which is represented by Republican Jim Hagedorn.  
Rep. Angie Craig announced on Tuesday, Feb. 15, that she will seek re-election to represent Minnesota's 2nd Congressional District. She reflected on the change in her district, saying "While I am, of course, disappointed that the new boundaries do not include all of the cities and towns that I currently represent in Congress, I look forward to being the voice of several new communities across Minnesota. I look forward to earning voters' support across the new MN-02 and ensuring that they have a voice in Washington who prioritizes them over special interests and works to find common ground."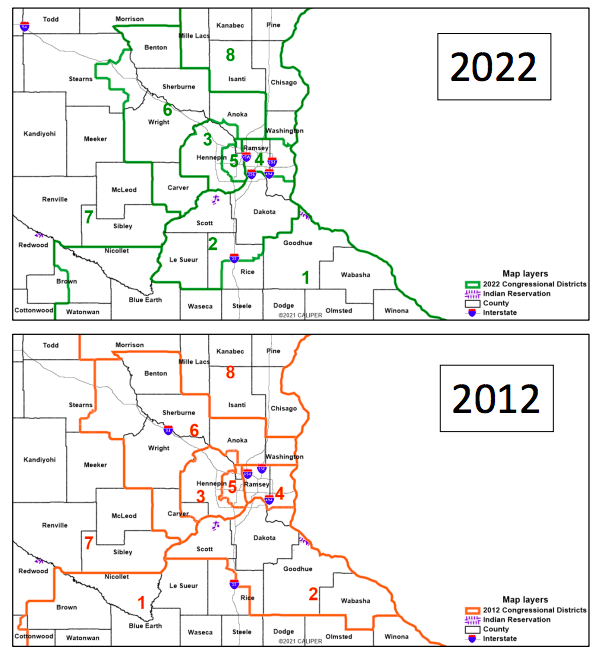 Craig will run against Republican Tyler Kistner. Kistner first ran against Craig in the 2020 election. He stated in a press release on Tuesday, "One thing is clear, Angie Craig's days in Congress are numbered. She continues to place the priorities of Joe Biden and her Washington allies above the interests of Minnesotans. I look forward to bringing an independent voice to Congress, and I will always work to put Minnesota first and prioritize finding common-sense solutions that benefit our communities."
Hagedorn's term ends January 3, 2023.