Ghost towns. 
The Merriam-Webster dictionary defines them as "a once-flourishing town wholly or nearly deserted usually as a result of the exhaustion of some natural resource."
Even though the towns may have been deserted and aren't as significant as they once were, they leave lasting memories. 
For many years now, the Goodhue County Historical Society has been placing signs at the more than 60 sites in the area to commemorate local ghost towns.
Most of the historical signs are where a post office was once located since those used to be the heart of any thriving community.
According to the historical society, "Throughout the years, sixty-five post offices have existed in Goodhue County. Some have faded from popular memory. Others are still holding on as small communities. Whether or not the railroad came through town was sometimes the determining factor in the town's survival. Rural free delivery closed a number of post offices. Many are still alive in memories, stories, and photographs."
To help preserve their memory, the Republican Eagle is starting a series where we highlight different ghost towns in the county.
First we are starting with towns in the center of the county and will fan out to cover more locations in articles to come.
All information below was found using the Historic Places of Goodhue County map prepared by the GIS office.
Belle Creek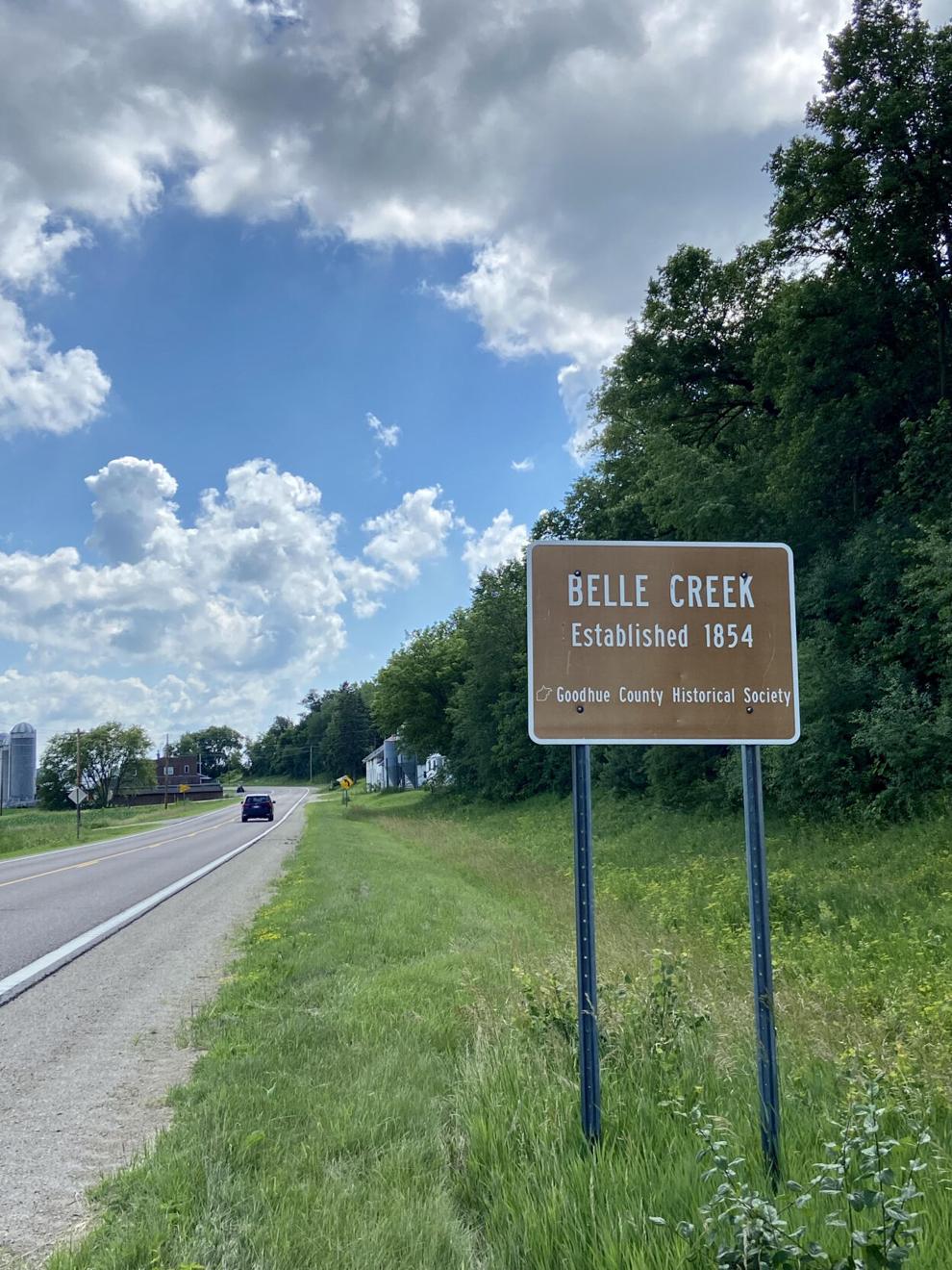 Location: County 8 Blvd. and 352nd St., Belle Creek Township
Type: Public and historic
History: "This site is a third Belle Creek ghost town in Goodhue County and started in 1901 as a commercial community, mainly a cooperative creamery and cooperative mercantile. The only landmark that survived time is the old roller skating rink."
Black Oak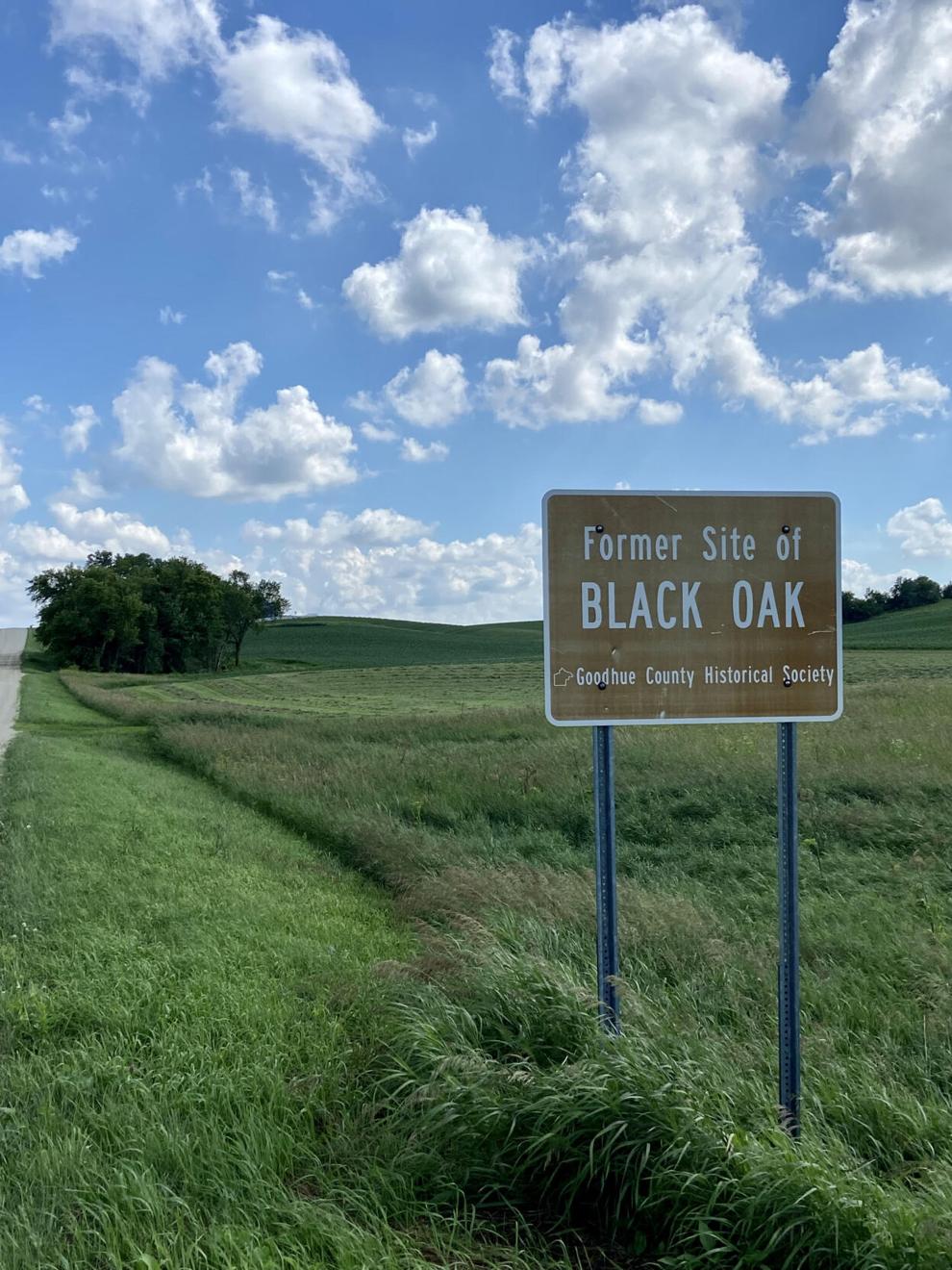 Location: 35000 Block 180th Ave., Belle Creek Township
Type: Public and historic
History: "Black Oak consisted mainly of a general store to serve the farming community. The store was along an alternative route of the Red Wing to Kenyon road and served as a post office."
Elmira/Goodhue Centre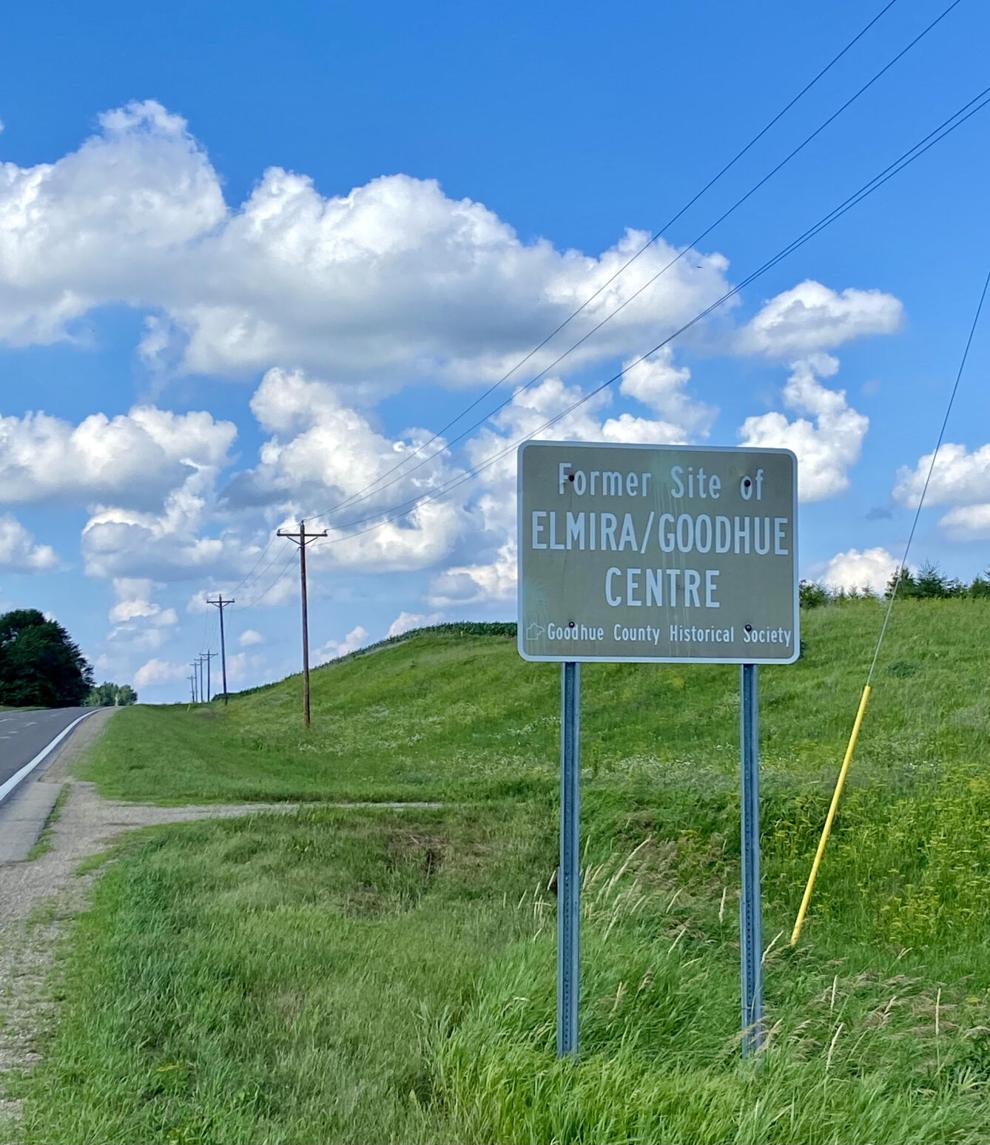 Location: 35000 Block County 4 Blvd., Goodhue Township
Type: Public and historic
History: "Elmira was one of the first pioneer communities to develop, being on the Red Wing to Zumbrota stage road. Elmira was surveyed and platted but became what was known as a paper city, no lots were sold. Elmira's name changed to Goodhue Centre in 1858."
Ryan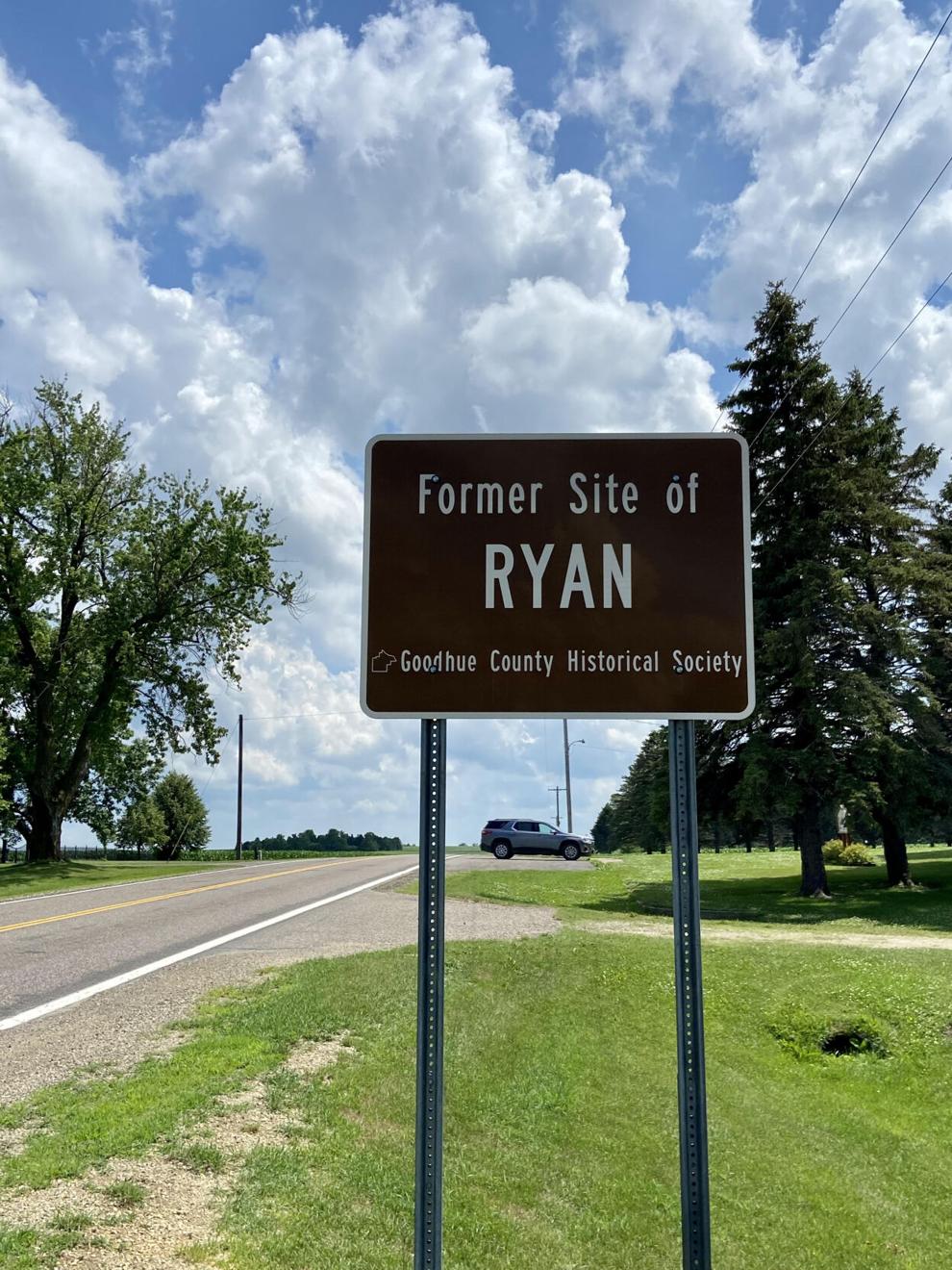 Location: 36000 Block County 47 Blvd., Belle Creek Township
Type: Public and historic
History: "Boot and shoe merchant, Phillip Ryan, started a post office in his general store. A church and a few houses made up the Ryan community. The post office was in operation from 1882 to 1903."
Troy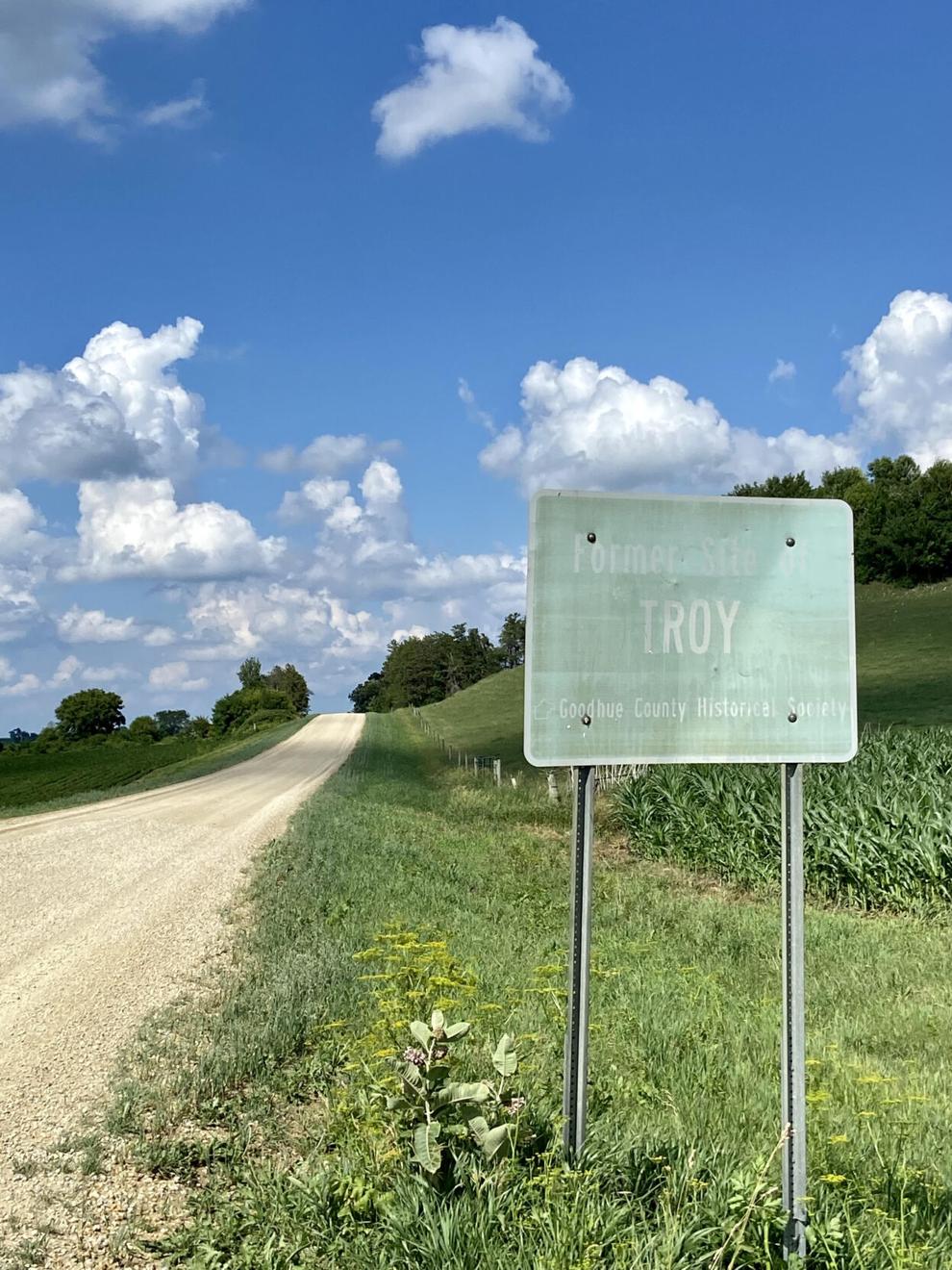 Location: 34500 Block Wheat Trail, Belle Creek Township
Type: Public and historic
History: "Troy was a paper city, meaning, the town was surveyed and platted. No parcels sold for development; probably due to the geography of the platted land; bluffs and hills." 
White Rock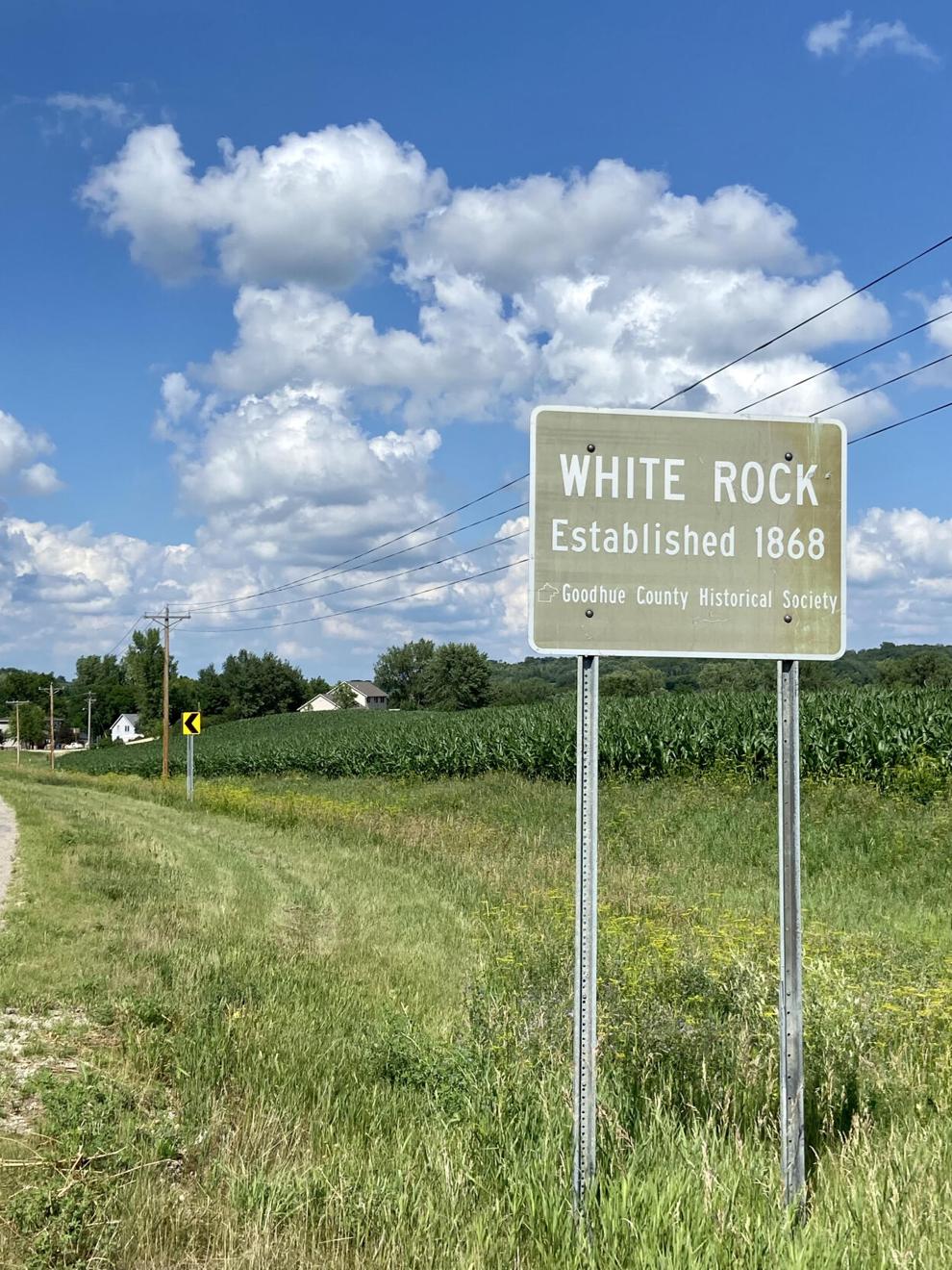 Location: 13000 Block County 1 Blvd., Vasa Township
Type: Public and historic
History: "White Rock post office opened in 1871 and closed in 1903. The post office was located in G.O. Miller's store. A creamery, church, mill, blacksmith shop, boot shop and houses created the community of White Rock. Today, a couple of 1880s houses and the bank building are landmarks from times past."
For more information
To get more information and directions to any of the historical ghost town signs, please call the Goodhue County Historical Society at 651-388-6024.