ELLSWORTH -- When asked, "What is unique about the Pierce County Fairgrounds?" people most often reply, "The Round Barn."
With the postponement of the 2020 fair, Pierce County will be celebrating two 100-year accomplishments as they relate to the 2021 fair: It will be 100 years plus 1 since the Round Barn was built on the fairgrounds, and 4-H started 100 years ago in Pierce County.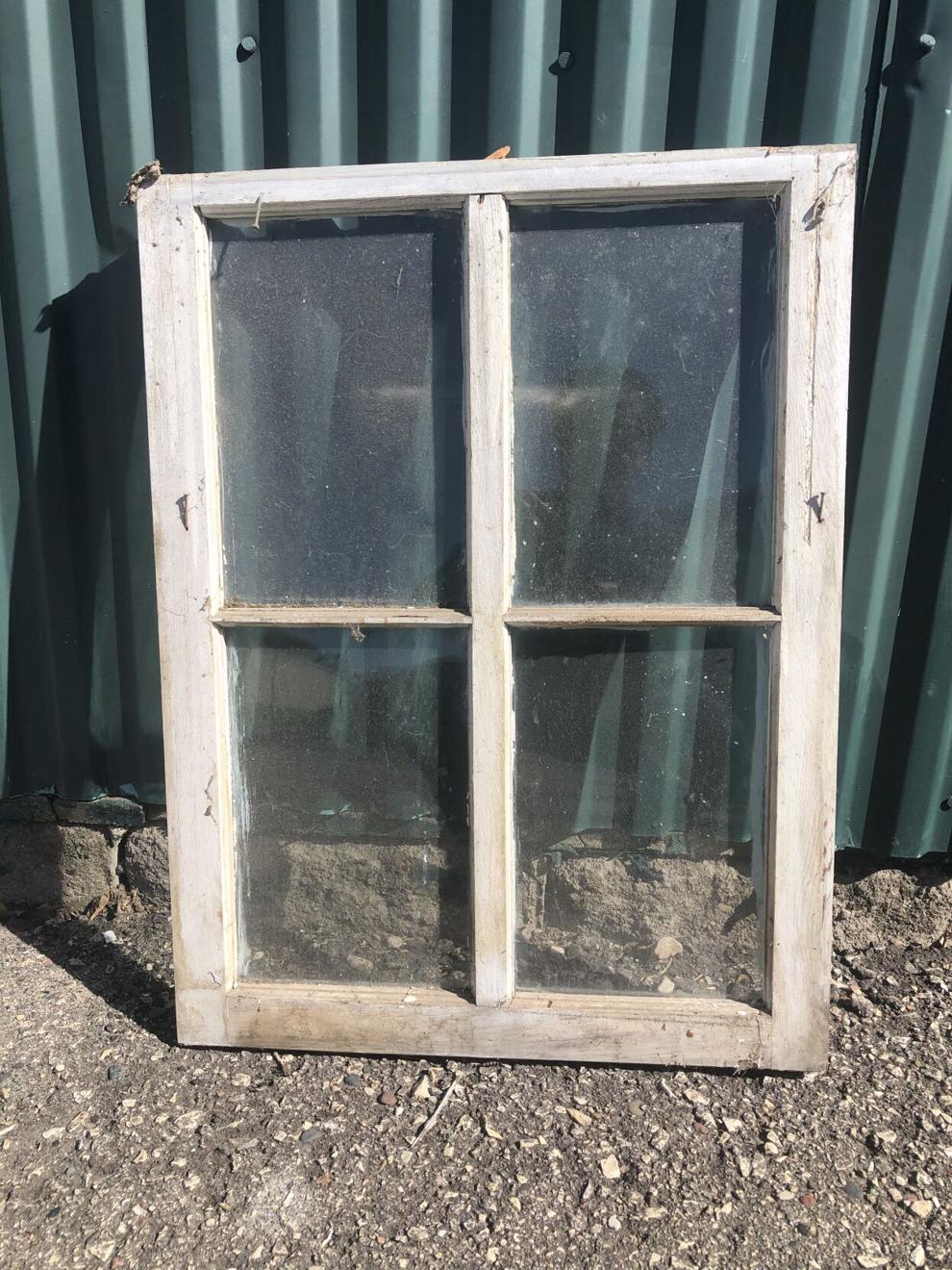 To help celebrate the 101 years of the Round Barn, former barn windows are being made available to purchase for a repurposing contest. Guidelines for the contest are: 
Purchase a 27-by-20-inch (approximate size) four-pane window for $25 from the Fair Office .

Window must be picked up at the Fair Office by calling for an appointment at 715-273-6874.

Repurpose the window to your desired creation.

Creation must be able to be displayed vertically, horizontally or flat.

Keep the window's original shape; no cutting of window but you can add to it or replace glass or edging if desired or necessary.

Purchase is limited to one window per person. A contestant must be an amateur artist and able to bring the creation to the Home Economics Building between noon and 8 p.m. Wednesday, Aug. 12, where it will remain on display until 4:30 p.m. Sunday, Aug. 15.

When submitting your entry, include a 3-by-5 index card indicating your name, city and phone number. Your identity will be withheld until winners have been announced.
A "People's Choice" contest will be held during the fair from Thursday, Aug. 12, until 9 p.m. Saturday, Aug. 14. Winners will be announced no later than noon Aug. 15. First-third place cash prizes of $100, $50 and $25 will be awarded.
Donation of the window back to fair for display within the fairgrounds will be accepted, but not necessary.
Regular gate fee applies to contestants and voters if entering the fair during charged Fair admittance hours.
Window creations will be displayed at the entrant's own risk.  The Pierce County will not be responsible for damage to or loss of window creation while on the fairgrounds.
For more information, visit www.co.pierce.wi.us/departments/fair/index.php, email Fair Manager Ann Webb at awebb@co.pierce.wi.us or call Fair Office at 715-273-6874.