As the sun begins to rise, you'll likely hear a crane before you can catch a glimpse of one. On Saturday, April 9, residents of St. Croix and Pierce counties woke up before the sun to count cranes with the International Crane Foundation. 
This year, 16 cranes were counted at seven Pierce County sites and 80 cranes at 20 St. Croix County sites.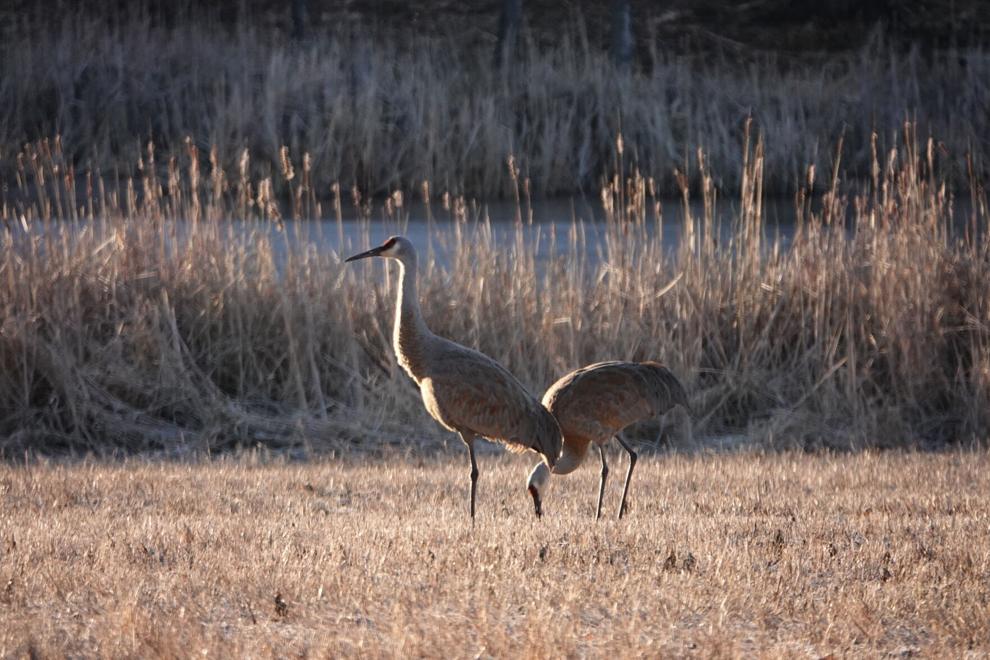 In 2021, the last count before a pandemic-induced hiatus, St. Croix County participants surveyed 123 cranes at 17 sites, while Pierce County counted 22 cranes at eight sites. 
"Every county is different, with some counties having higher densities of cranes," Moore said. "However, in general, counties with a mix of wetlands and agricultural fields have more cranes."
In 1976, Columbia County, Wisconsin, conducted the first annual crane count, to better understand the crane population, locations and habitats. 
"Cranes were still rebounding in the state, and we didn't know a lot about their numbers and ecology," Sara Gavney Moore, digital communications program manager of the International Crane Foundation said. 
Come the mid '80s, the survey expanded. Today, a majority of Wisconsin conducts the annual count, with a focus on research, education and wetland conservation. 
Though it began in Wisconsin, the crane count is now conducted in at least six states in the Midwest, allowing the foundation to monitor sandhill cranes. 
"It is an equally important tool for creating awareness about crane and wetland conservation," Moore said. "It has also become a spring tradition for many individuals and families, who have now participated in the count across generations.
COVID-19 resulted in the only survey cancellation in the last 45 years. 
In 2021, the foundation surveyed 14,679 cranes, including 53 whooping cranes, the highest total to date. 
This has grown substantially in the last 20 years, when the total count was just shy of 3,000. 
Weather and the number of participants can impact the results of the count.