Navigating through downtown on a busy day to find a parking spot can be like a treasure hunt. 
It begs the question, is there enough parking downtown? 
Many business owners feel there is more than enough parking downtown, it just isn't being used. 
Three municipal ramps sit nearly empty each day, while the spots along the streets downtown are almost always full. 
Many of the spots on the streets downtown have a two or three hour limits, but there is almost no enforcement. 
What seems to be more than enough parking for downtown sparks another question: What can we do to fix it?
Businesses have their own opinions on how the parking situation can be addressed. 
"I think that the difficult part is that I've noticed a lot of the employees that work downtown here will park in front of the businesses all day," Creative Hand owner Michelle Tracy said. "That removes available parking  for customers."
This is a concern of hers because it impacts the success of downtown businesses. 
"I've had people tell me that they have driven by, there were no spaces, and they went home. That's not good for us as business owners," Tracy said. 
Tracy feels that employees should be utilizing the ramps nearby and leave the spots for visitors and customers.
Another solution she thinks would work would be enforcement. 
"Ticketing would help. They should bring back someone who monitors the parking and making sure tires are marked," she said. "It's frustrating and enforcement would help. I don't know how else we would do it."
Tootsie Too's owner Jill Fanslow agrees, many times she sees employees parking in front of her business for hours. 
"If the people who worked downtown parked in the allocated spaces that they were supposed to, there would be a lot more availability for parking," Fanslow said. 
Fanslow isn't worried about the added housing coming into the downtown area impacting parking. 
Her business is located across the street from the former bank building that will soon contain several apartments. 
"People who live downtown don't intend to drive everywhere, every second. The people who currently live downtown have no problem parking in the ramps. I'm not concerned that it will drastically impact parking downtown," Fanslow said.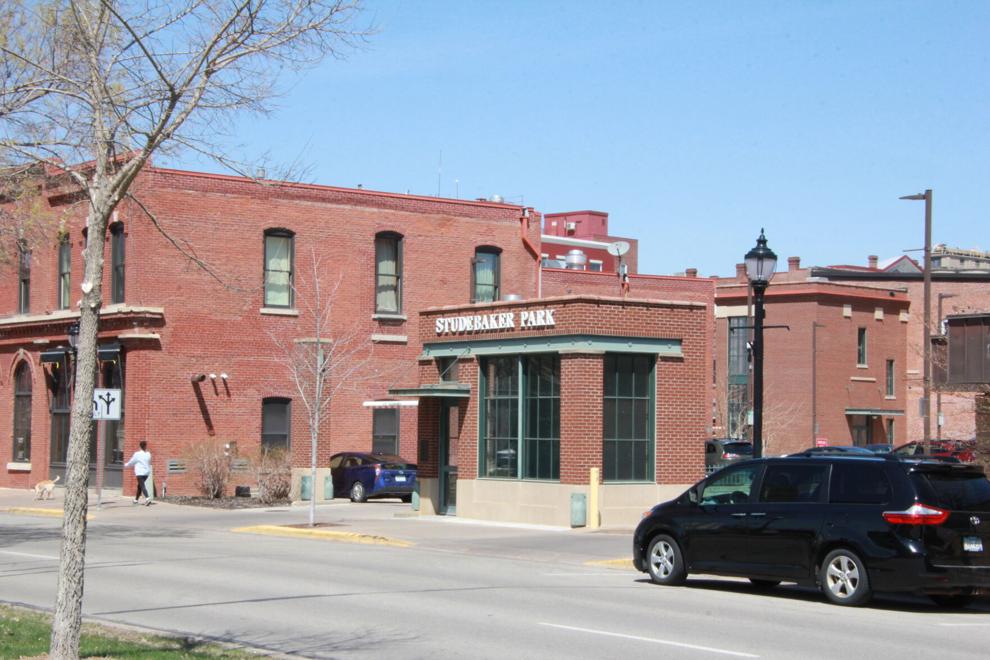 "I think the housing coming into the downtown is only going to add vitality to our community," she continued. 
Many business owners agree with Fanslow's point, the people living downtown aren't what they are concerned about. 
Fair Trade Books owner Zoe Malinchoc DeVoe says that encouraging more walking would help with the parking situation too. 
"I think we should encourage walking, and we could add more bike parking even. People living downtown are going to be walking," she said. 
The many municipal lots have openings throughout the day. 
Businesses think more information would be helpful so visitors know where they can park. 
"I think many people forget about the ramps, there are several options to enter from the different streets and I don't know if people even know that they are there," Amy Hoveland, one of the owners at 210 Plum Crazy said. 
The city is currently conducting a parking study and they are learning where parking is utilized during the peak times of the week. 
They are discussing ways to improve the parking experience downtown through the study. 
During a City Council and Port Authority workshop, Community Development Director Kyle Klatt spoke about some of the concerns they are hearing about parking. 
Some people are concerned about the housing going into the downtown area. 
"We are looking at developing a system where residential users are able to get a parking pass and encouraging them to park in areas where they won't impact the businesses," Klatt said. 
The city has heard feedback from businesses about their concerns with employees parking in spaces where customers would be able to park. 
"Several businesses have said, 'We tell our employees not to park in front of businesses' and we have heard complaints from businesses that some businesses aren't doing that," Klatt said. 
And of course enforcement has been a suggestion that Klatt has heard from businesses.
"Enforcement has come up quite a bit in conversations. The city has not been enforcing parking and with that there has been more relaxed usage of people using those stalls," Klatt said. "Signage isn't going to help alone, but that would be a big conversation we would have with the police department."
There are many options that could ease parking frustrations downtown whether it is more information and signage, parking enforcement or both. 
As tourist season approaches, there could be an increase in cars moving through the city, and increasing the directions to parking ramps may be the best way to mitigate overcrowding downtown. 
As the parking study continues to progress the city will be looking for ideas from the community about concerns and feedback on how to make parking better for everyone.