Meal prepping is an easy way to make sure there is food ready for each meal in a week. It sounds great in theory, but with busy schedules it sometimes isn't realistic.
Lexi Stewart is hoping to take that burden off of people in the Red Wing area with her healthy meal prep business. 
Stewart started her business Meals with Healthy Lexi started earlier this year in June and has been offering meal prep to customers each week since. 
Stewart graduated from University of Wisconsin-Stout with a bachelor's degree in science dietetics. She completed an internship in St. Cloud at Centracare hospital before passing her boards exam in June. 
"I provide nutritious prepared meals to Red Wing homes, the meals are made fresh, and I deliver them each week," Stewart said. "Every week I have a different menu, and people can place their orders by 7 p.m. each Thursday and then I deliver the meals on Sunday."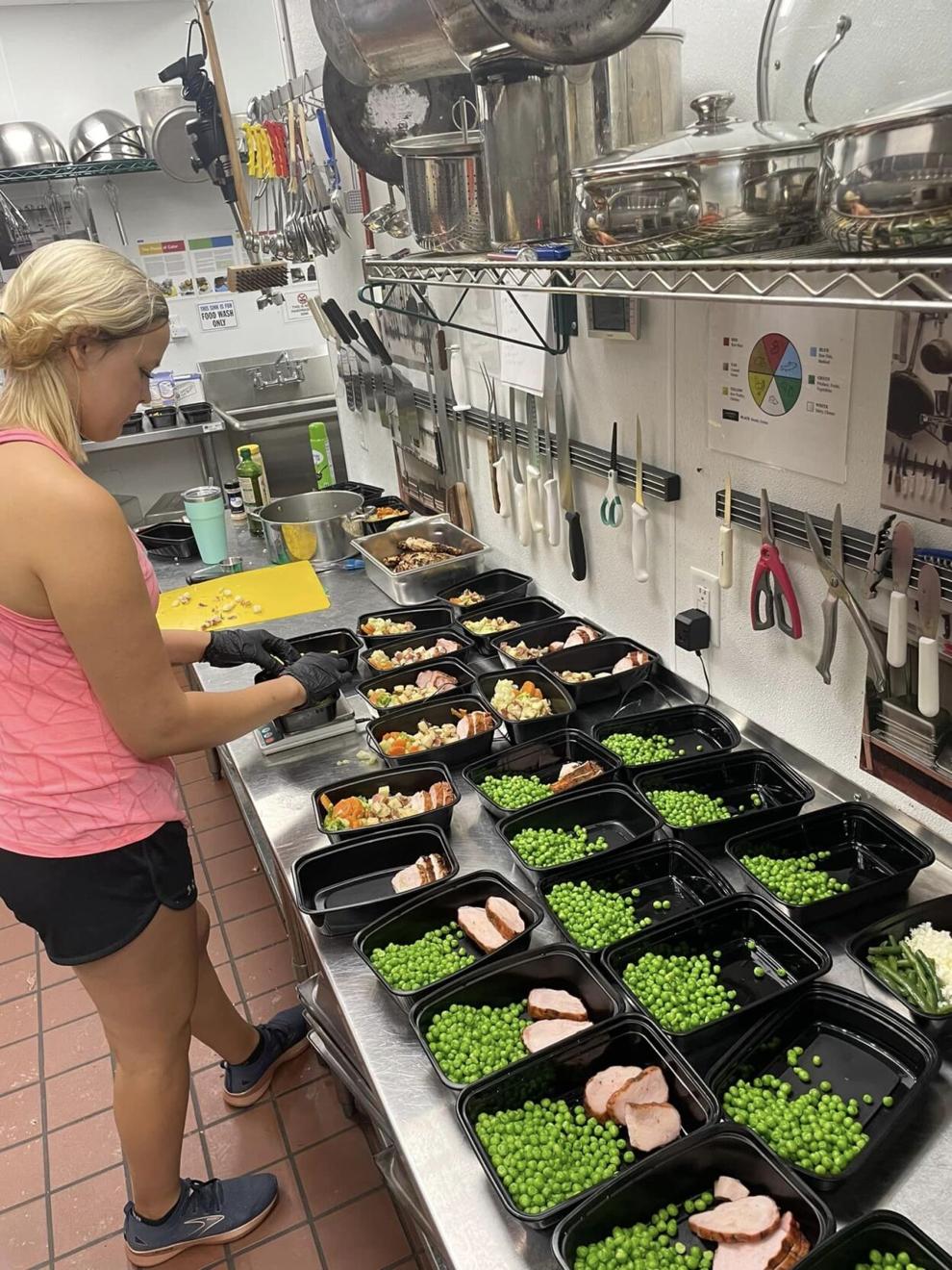 She started the business because she had experience with friends or family members bringing certain dietary restrictions to her and asking how to implement that into nutritious but appetizing meals. 
"I'm a registered dietitian, and I really wanted to show people in the community that they can eat healthy and enjoy the foods they are eating," she said. "I've had some friends come to me with their grandparents on low sodium diets, and they didn't know where to start, so I've been finding ways to show people that they can eat healthy while also enjoying the meals."
Stewart runs this business part time while also working as a community and wellness education coordinator with the Faribault school district. 
"I work full time for the Faribault school district so this is something I like to do part time. Tuesdays I typically post the menu on my website and on Facebook and people can start ordering," Stewart said. 
She has multiple options available to choose from and when ordering people must order at least four meals for the week.
"I usually have four or five options for lunch and three options for breakfast, assuming that lunch can also be dinner options. Anyone that orders must order at least four meals and each meal is $10," Stewart said. 
Currently Stewart only delivers to Red Wing addresses and doesn't accept orders from outside of the city for delivery. She is still more than willing to take the orders and meet people outside of the area in Red Wing to drop off meals. 
"If someone prefers to meet somewhere there is an option on the website to put a location to meet and I usually reach out to everyone when they first order to confirm the location and time, but it is all done through my website," she said. 
For more information about Meals with Healthy Lexi and to place orders for meals visit mealswithhealthylexi.com. Stewart posts reminders, menus and recipes each week on her Facebook page at Meals by Healthy Lexi. 
"I'm happy to answer any questions that people may have so feel free to reach out and ask for more information," Stewart said.