Morning commutes and travel may look different over the course of the next four years with some major construction projects planned along Highway 61 through Red Wing. 
MnDOT Projects
At the June 27 City Council meeting, MnDOT project manager Chad Hanson presented five projects that are planned for Highway 61 from Welch to Lake City. 
The projects will take place over the course of the next three to four years and will create smoother travel for those who are passing through the city and for residents of Red Wing. 
Hanson presented the multiple projects along with timeframes. Projects planned for this year take place on the west end of Highway 61 near Welch. 
Plans for a roundabout installation at the intersection of Highway 61 and Highway 316  between Red Wing and Hastings will start in July of this year and go through October. 
"We are going to be constructing a roundabout at the south junction of 316 and 61. Basically while the project is constructed we will have single lane traffic on 61 for the duration of the project and then 316 will be detoured two separate times throughout the summer and this will be completed this year," Hanson said. 
In addition to the roundabout construction, a project is planned for the intersection at Highway 61 and County Road 18, west of Red Wing. The plan is to create a safer crossroad to reduce the conflict at that location.
Other projects that are planned over the course of four years include Highway 61 resurfacing between Red Wing and Lake City. In that area 10 miles of highway will be resurfaced and more safety measures will be added. Construction is scheduled to begin in 2023 for this project.
The Canadian Pacific rail bridge will undergo replacement in the spring and summer of 2024. The Withers Harbor bridge will be replaced over the course of spring 2023 until fall of 2024. 
For information on these projects a web page is dedicated to overview of each project at www.dot.state.mn.us/d6/projects/hwy61
An open house will be held at the Red Wing library on July 12 from 5-7 p.m. open to the public for the purpose of answering questions and giving more information. 
HRA Update
During the council meeting, Kurt Keena, Housing and Redevelopment Authority director, provided some updates regarding what the HRA has focused on over the past several months. 
Some main points Keena provided included updates to Jordan Towers, funds being used from the HRA Trust Fund and a small update on a housing development through Three Rivers. 
"In the Jordan Towers, we have a number of capital improvements projects going, we are doing just under a million dollars worth of improvements on those two properties this summer construction season," Keena said. 
A few meetings back, Three Rivers presented a plan for an affordable housing development project. That project is still in preliminary stages but is moving forward with planning.
"The Three Rivers community action memorandum of understanding to bring the tax credit development to town, we are working with Kyle (Klatt) and others at Three Rivers to have that move forward," Keena said. 
Chicken Keeping
During the last council meeting, the council approved the first reading of a beekeeping ordinance for the city. That ordinance passed on the second reading during this council meeting. Along with a similar ordinance's first reading about chicken keeping. 
The council discussed another ordinance that will allow for urban chicken keeping that are in non-agricultural zones. 
The council was unanimous on the passing vote for the first reading of the ordinance. However, discussions centered on the language used in the ordinance and some updates to the inspection process.
"I did get a comment from a resident regarding a concern they had, their front yard driveway is along the backyard area of someone else and they get consistent run-off from the hill consistently," said council Vice President Evan Brown. 
"I'd like some consideration of some language that the coop be placed in an area that is relatively level to some degree," Brown continued, 
Other council members were in agreement with a few of the concerns brought up, including inspections of new chicken coops after approvals of permits. 
"The only thing that does bother me is it says the city can go in and inspect at any time basically, but there is no wording in here that says the city will inspect the first time and that bothers me because you aren't sure what you'll get," said council member Dean Hove. 
The ordinance does call for an inspection the first time a permit is issued, language amendments to the ordinance clarified this.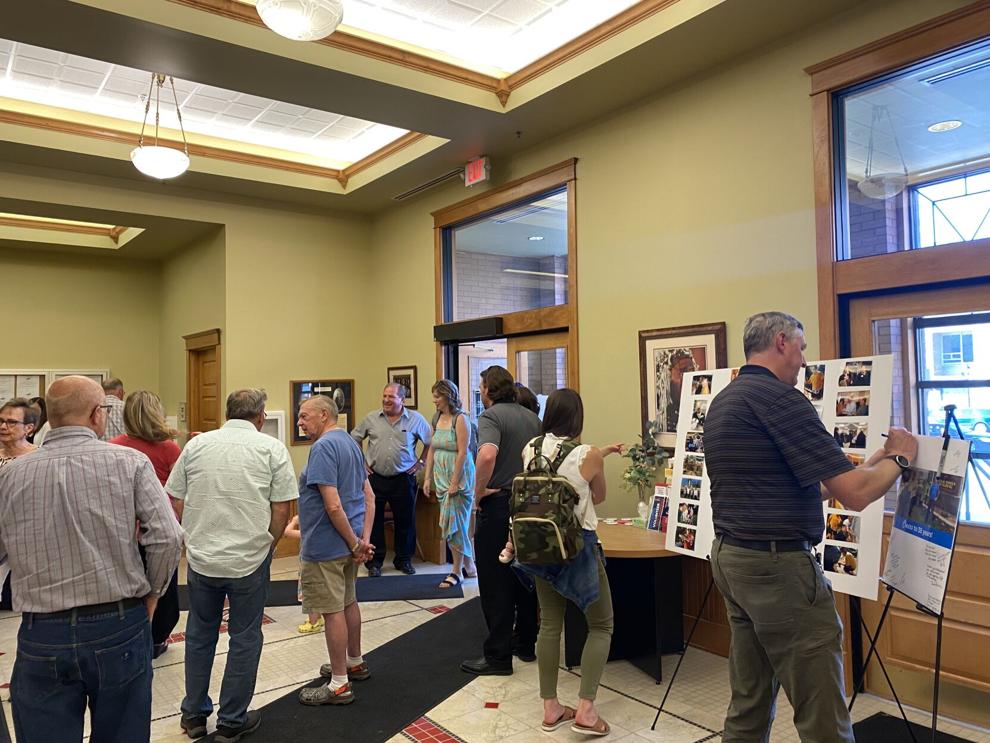 Quick Hits
A vote to approve urban honey beekeeping. 

Appointment of Shawn Blaney as new Public Works director was unanimously approved by the council. Blaney will take the position officially after July 4. 

Rick Moskwa spoke on his retirement from Public Works after working for the city for 38 years, he gave a brief speech expressing his gratitude to the council and the city.

A motion adopting an ordinance amending Red Wing city code to change the Youth Commission to Youth Advisory Committee. This will allow for more freedom and control over agendas and meeting dates for the committee. 

Aug. 1 will be the next city budget workshop.