Night to Unite in Red Wing 
The Red Wing Police Department announced that Night to Unite is back for 2021. The event will be held Tuesday, Aug. 3. 
Night to Unite encourages neighbors to get outdoors and spend time together as well as to meet members of various city departments and elected city officials. Cookouts, potlucks, parades and carnivals are held in neighborhoods throughout Red Wing as a part of this national event. 
There will be 26 neighborhoods hosting gatherings throughout the city. 
To find gatherings and to learn more about Night to Unite, visit red-wing.org/NightToUnite.
National Night Out in Ellsworth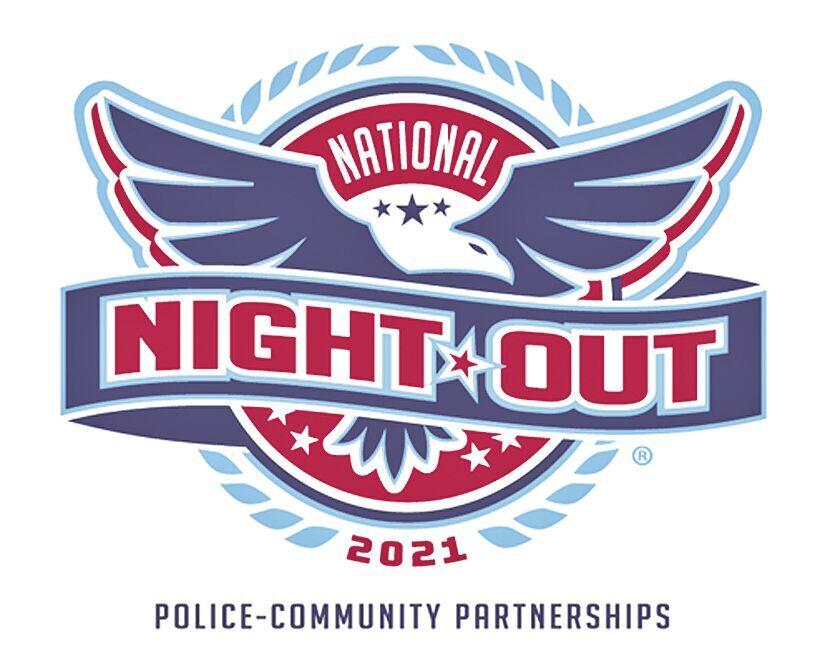 The 2021 theme is Neighborhood Block Parties. Events will run 5-8 p.m. Tuesday, Aug. 3, in neighborhoods throughout the village.
The goal for National Night Out is to build camaraderie and enhance the relationship between neighbors and law enforcement with block parties hosted by residents.
Ellsworth will join forces with thousands of communities nationwide for the 38th National Night Out crime and drug prevention event. National Night Out involves over 16,540 communities from all 50 states, U.S. territories, Canadian cities and military bases around the world.
The village is seeking volunteers to host a party in a yard or on the street in their neighborhood. 
The Ellsworth Chamber of Commerce directs people to contact Jen Wagner at 715-273-3275. 
Cannon Falls gathering is both
National Night Out/Night to Unite is Tuesday, August 3, and is sponsored by the Cannon Falls Police Department. 
Night to Unite is a Minnesota version of the National Night Out event, designed to get neighbors together to keep their neighborhood crime-free. The Cannon Falls Police Department has combined the two.  
Both are designed to make residents more aware of crime and drug prevention issues. It generates support for local anti-crime efforts, strengthens neighborhood spirit and police-community partnerships. It sends a message to criminals that neighborhoods are organized and fighting back.  
Concert in the park 
The band Ecuador Manta will perform from 7-9 p.m. Wednesday, Aug. 4, at the Central Park Bandshell. Red Wing Arts stated that the band "is an Andean and Latin fusion group, originating from Ecuador." 
The group has been performing in the U.S. for more than 20 years. For more information about the event, visit redwingarts.org.
Cooking with Italian Herbs 
Villa Bellezza Winery & Vineyards in Pepin is a small piece of Italy in western Wisconsin. From 6-8:30 p.m. Thursday, Aug. 5, the venue will host an outdoor cooking class with chef Antonio Cecconi. 
The class will focus on how to transform fresh herbs found in the garden into amazing dinners. Recipes will include: tomato-basil bruschetta, angel-hair pasta with basil pesto, marinated herb chicken, colored squash Venetian-style, and watermelon with feta and mint. Participants will sample each dish. 
The class is $75 per person. The fee also covers a social hour from 5-6 p.m. The hour will include a glass of sparkling wine and Antonio's gran piatto misto. 
For more information and to register, visit villabellezza.com.
Songs, activities and cookies on the CVT
Fiddler, singer and songwriter Carolyn Priore will perform from 11 a.m. to 2 p.m. Saturday, Aug. 7, at the Cannon Valley Trail Welch Station. 
Cyclists and those enjoying the trail can also stop to pick-up activity sheets, maps, information and more from the Red Wing Park Naturalist who will also be at the station. The Red Wing Chamber of Commerce will sponsor "Cookies on the Trail" (while supply lasts). 
For more information, visit cannonvalleytrail.com.