With temperatures outside in single digits for most of the weekend, the annual Sargent's Nursery quilt show brought warmth to hundreds of people who walked through the greenhouse and main building, checking out 208 quilts on display.
After skipping last year due to COVID-19, this year's show was spread out over three days instead of the usual two-day event, according to Julie Peterson, a landscape designer at Sargent's and part of the family that owns the nursery.
The last year the show was held, more than 900 people attended on the first day. This year there were 355, Peterson said. More than 300 people attended on Saturday and the additional day of Sunday brought even more.
"I think it's worked out," Peterson said.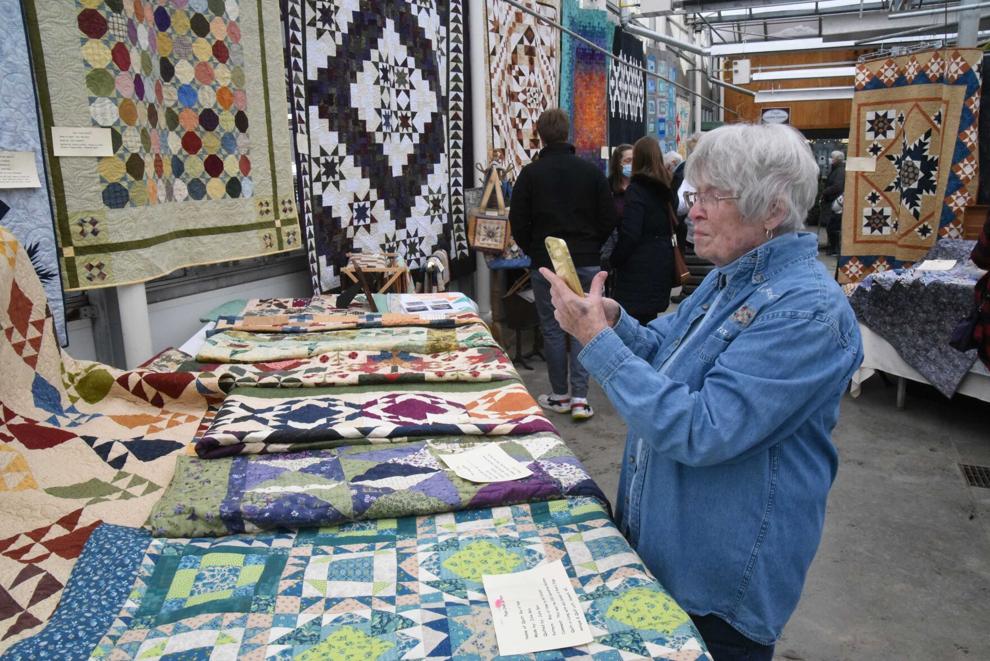 This year's show was presented by the Plum Creek Quilters. The Plum Creek club members had an extra year to stitch their quilts due to the cancellation of last year's show. The club alternates years with the Evening Star Quilters, who will present the show and display their quilts next year. Plum Creek Quilters are based in western Wisconsin, and Evening Star is a Red Wing-based group.
Peterson said the show started in 2007. In addition to the 208 quilts there were 67 smaller items this year. In addition, vendors sold a variety of patterns and quilting supplies.
Kathy Deiss of Ellsworth had a number of quilts on display at the show – she did not know exactly how many. The longtime member of the Plum Creek Quilters spent much of her time at home during the pandemic making quilts.
"It was a nice thing to do," she said.