Plucking and singing at Welch
Helen Forsythe plays her banjo and sings for the summer Voices of the Valley series at the Welch Station on the Cannon Valley Trail. Non-bicyclists can access the stage at 26674 144th Ave. Way.
She will entertain from 11 a.m. to 2 p.m. There is no charge, although people ages 16 and older on wheels will need a trail pass.
More info: cannonvalleytrail.com
The Cannon Valley Fair 2021 run begins
The Cannon Valley Fair opens today and runs until the last Fourth of July firework fades in the sky. The entertainment schedule at the Cannon Falls fairgrounds includes:
July 1 -- Musician Bryan Anderson at 7-10:30 p.m. and Champion Pulling Series Truck & Tractor Pull at 6 p.m. 
July 2 -- Dazzling Dave's Yo-Yo talents at 11 a.m. and 1:30 p.m.; Don B! with comedy, illusions, juggling and unicycling at 11:30 a.m. and 3 p.m.; demo, combine and lawnmower derbies at 7 p.m.; Sheet Rockers Band at 8:30 p.m.
July 3 -- The OZ Brothers at 11:30 a.m. and 3 p.m.; demo derby at 6 p.m.; the Coxmen at 8:30 p.m.
July 4 -- Parade at 11 a.m.; harness horse racing at 2 p.m.; the Chubs at 7 p.m.; fireworks at dusk.
Salute to military history
While you're in Cannon Falls for the fair, check out the Cannon Falls Military History Museum, which will be open 10 a.m. to  2 p.m. July 3-5.  There is no charge.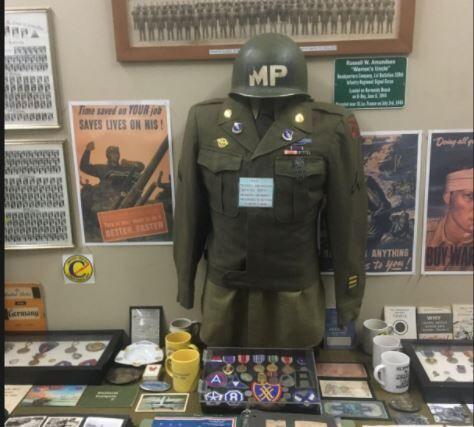 The museum at 206 W. Mill St. features the largest known private collection of World War I militaria in Minnesota.
Current displays also include weapons of war, women at war, training camp, pioneer infantry, cavalry,  air service, Navy, Marine Corps, Spanish American War and Mexican border war items.
Boom, ahh!
Fireworks, fireworks and more fireworks
You can watch them both Saturday and Sunday. Learn more here.