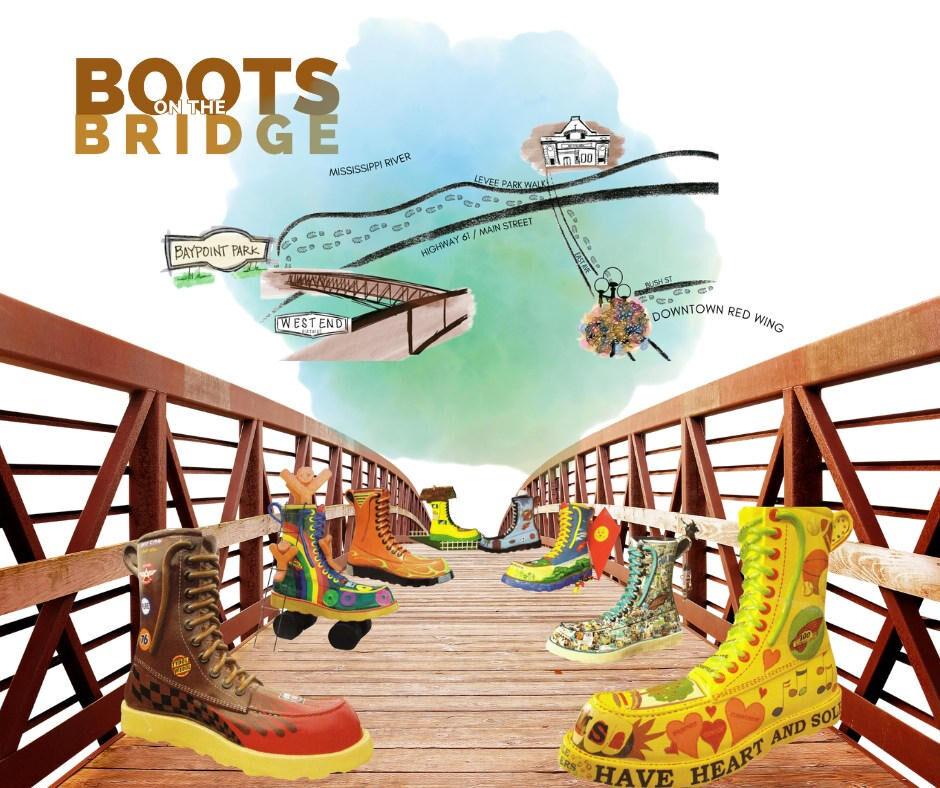 The old Red Wing "Boots About Town" fiberglass sculptures are making a comeback this summer. 
Red Wing's Downtown Main Street organization has coordinated a summer long event placing the old Red Wing boot sculptures on the Riverview Skyway pedestrian bridge in the West End District across from Bay Point park. 
"The construction on Old West Main Street is very challenging for the businesses located there, and we wanted to do something to bring awareness that the area is still accessible and open for business." said Megan Tsui, director of Red Wing Downtown Main Street. 
The boots will be placed on the bridge during Memorial Day weekend and will stay there throughout the summer. With this initiative, the organization is hoping to bring more community members and visitors to the West End during the construction happening.
"Bringing the boots out of storage is a fun trip for locals down memory lane, and an exciting way for visitors to explore our town," Tsui said.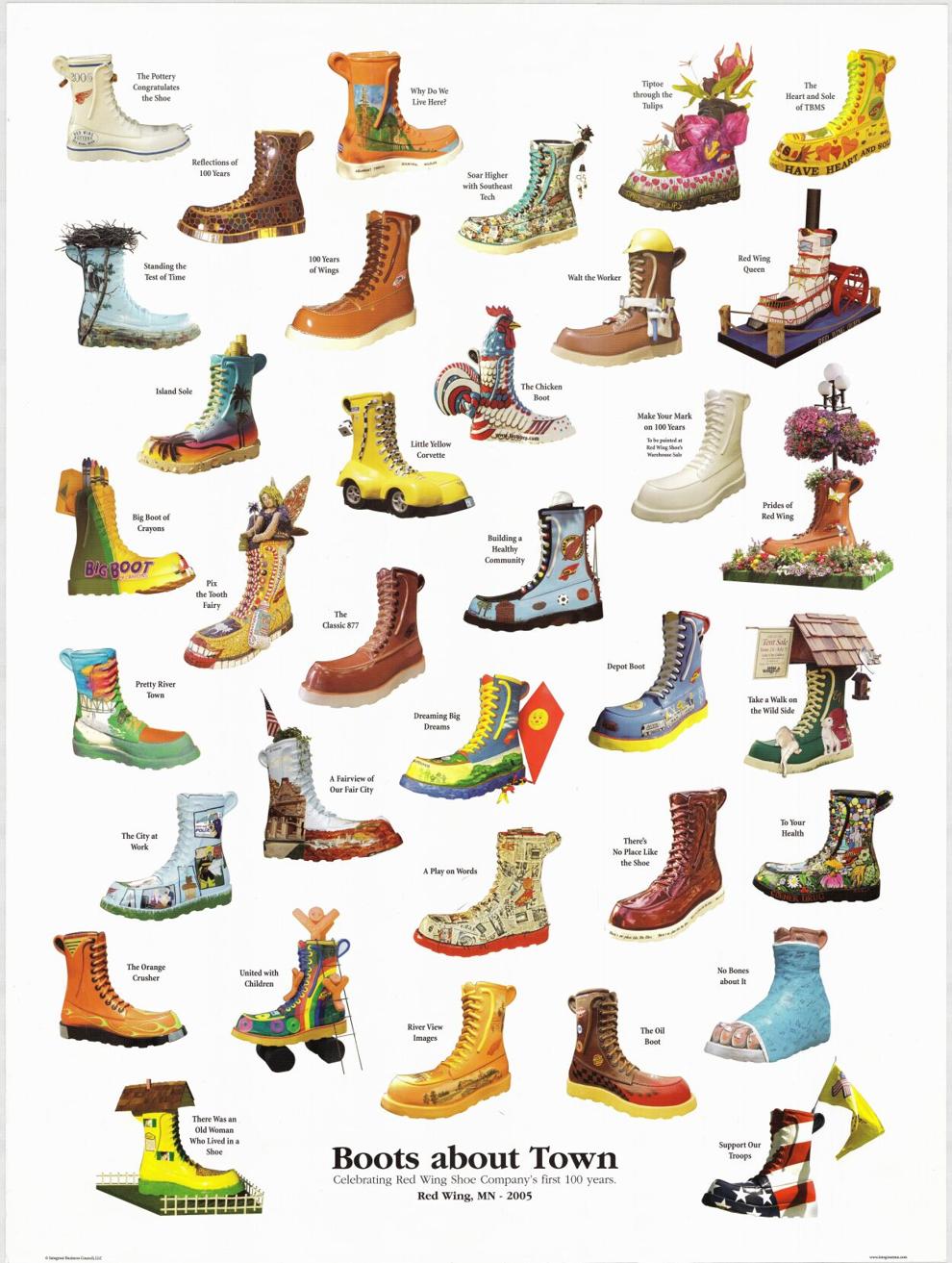 They have located more than a dozen boots out of the original 36 that were made and placed throughout Red Wing for Red Wing Shoes 100th anniversary in 2005. 
Locating all of the boots was a community effort, according to Tsui. Many of the boots were not displayed in the downtown area like they once were.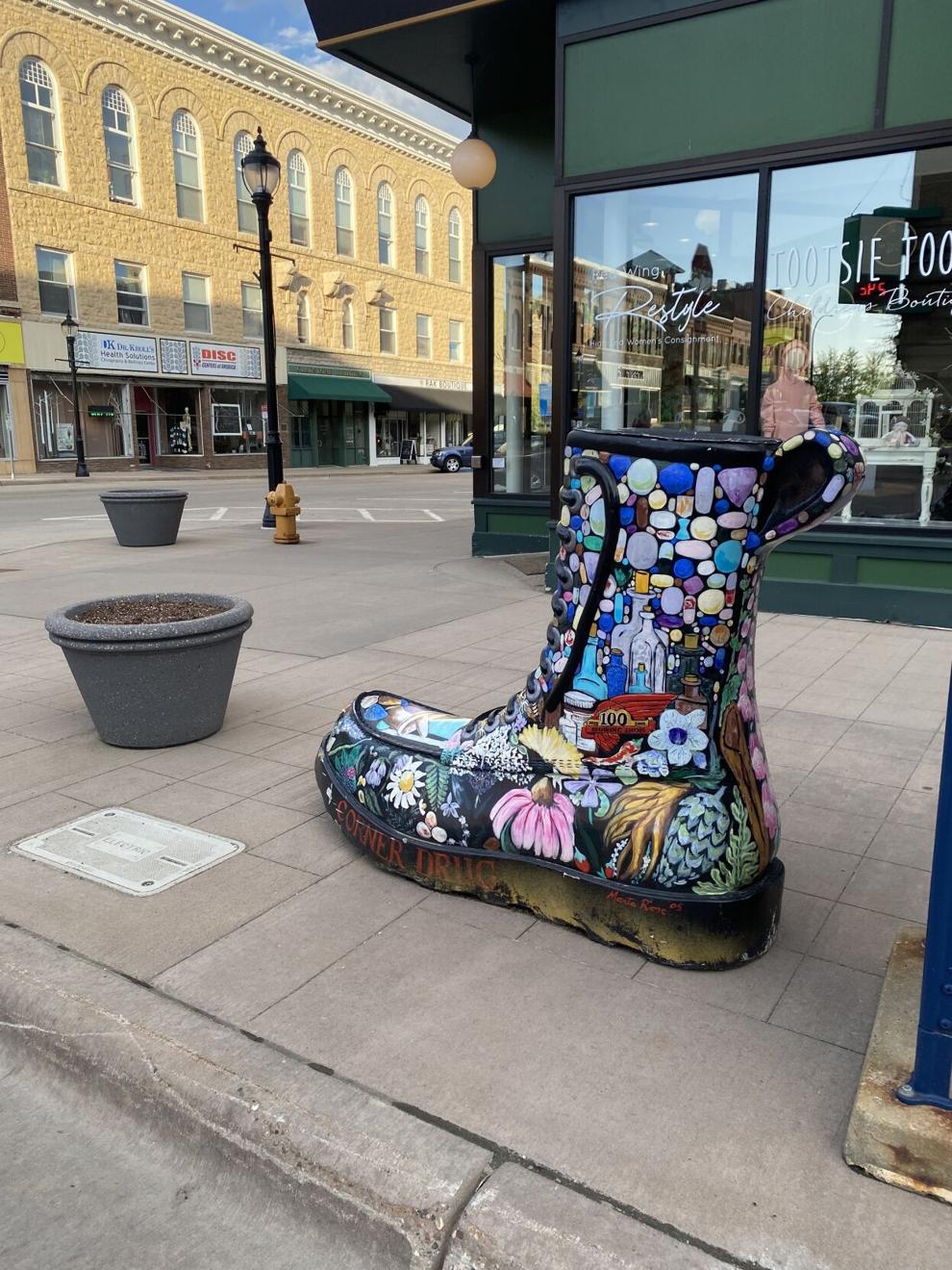 "It really was a community effort to find all the boots, we actually posted something on Facebook and asked if anyone in the community had any boots or if they knew where any of the boots might be. Then we had people drop them off if they were willing," Tsui said. 
The idea behind bringing back these sculptures started in a meeting with Mayor Mike Wilson. When brainstorming ways to bring community and visitors to the West End during the construction the idea came to fruition. 
"The idea came about in a meeting with Mayor Wilson. He had one of the boots from when he had Wilson Oil. He said, 'Let's get those out again,'" Tsui said. "Our first thought was the walking bridge as a way to celebrate all that is being done with that project so far."
The boots will not only be placed on the bridge but also in the downtown area where the largest boot is located at the Red Wing Shoes flagship store. 
Downtown Main Street said in a news release, "It's just a little over a mile to stroll to the West End District from downtown Red Wing, where you can find the world's largest boot, size 638½ D, constructed in 2005, also in celebration of the Red Wing Shoe Company's 100th anniversary. Downtown will host several decorated boots as well on Third Street and at the Red Wing Shoe Flagship Store." 
The boots will remain on the bridge through September, and there is ample parking available at the northern end of the bridge across from Bay Point Park.