"Historic Disasters in Southeast Minnesota,"a recently published book by Lake City resident and former Republican Eagle reporter Steve Gardiner, walks through three major natural disasters that affected the city of Red Wing and surrounding communities. 
Steve Gardiner wrote his eighth book about these three major historic events. After writing a shorter version of this story in an article for the Republican Eagle a few years back, he wanted to dive deeper into each of the events.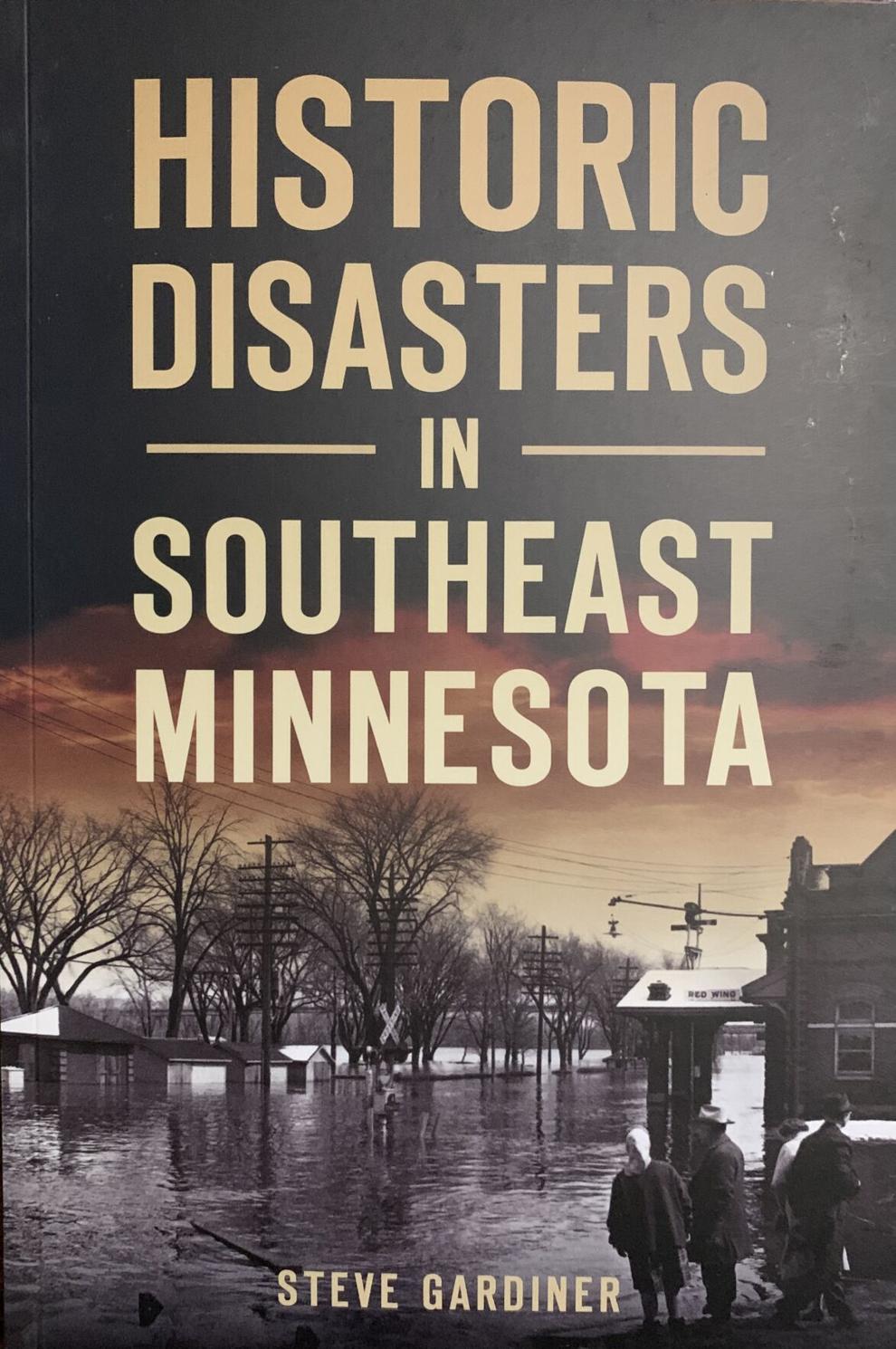 Gardiner said an editor for The History Press, part of the Arcadia Publishing Group, reached out to him with an interest in this story. 
"It's like every writer's dream, they actually reached out to me and said they had read my article and wanted me to write a book about it," he said. 
The book lays out a driving straight line wind that occured in 1890 on Lake Pepin and overturned the Sea Wing, this catastrophic event killed around 70 Red Wing residents. 
"On the Sea Wing, most of the passengers were from Red Wing, about 77 of the 90 people killed were Red Wing citizens," Gardiner said. 
Another historic weather event included in the book is a blizzard that happened in 1940 and stranded many duck hunters and motorists at the time, killing and injuring many. 
The third event in the book is a flood that happened in 1965 on the Mississippi River and its network of tributaries. This weather event ruined buildings and farmlands across the region of southeast Minnesota and took years to rebuild after the damage was caused. 
Gardiner takes a close look at each of the events in his book. Each of the events are so drastically different from one another. Gardiner thinks that is what makes this read so interesting. 
"It intrigues me that these historic weather events span years as well as months, the time of year for each of these events is so different, and it shows the diverse weather that the region gets, and I think each of these events also shows the elements of nature at their most extreme," Gardiner said. 
This non-fiction historical account is a different genre for Gardiner. Although he has stuck to non-fiction many of his previous books are about personal experiences in his life. He said he enjoyed venturing off that path for a bit to try something new. 
"I had to dig a lot deeper than I originally did for a newspaper article, but I really enjoyed it. Originally I had to squeeze the stories into 600 words and for this, I got to write 10,000 words about the stories and that was great," he said. 
The process of writing this book was much different for him than the others he has written. He did get a bit of a jump start with the previously written article. He started to research each event further and then organize the story to become what the book is today. 
"It was a bit of a faster write for me, it is shorter than my other books but I was able to use some of my background knowledge in order to know where to start and how to organize the book which was very helpful," Gardiner said. 
After eight books, Gardiner is not quite ready to stop writing yet. More books will be on the way in coming years. Gardiner is retired and likes to put his extra time into his passion for writing, whether it be about his personal experiences or the weather. 
"I certainly have more freedom with my time and writing is one of the things that I'm focusing on. I think as you go through life you accumulate stories and ideas over the years and now it's time to deal with them, so that is what I'm doing with my writing," he said. 
The book highlights some major events in the region and many of them involved Red Wing and its residents.
"Red Wing proves to be very significant throughout the book, in each of the historic disasters, Red Wing was present through it all," Gardiner said.
A book signing will be held Saturday, May 14, at Fair Trade Books, the book will be available there. It is also available online through the publisher's website at arcadiapublishing.com/Products/9781467150941.