A fundraising art auction at the Anderson Center gets under way May 13 and culminates May 21 in the second annual croquet tournament on the upper lawn at the Anderson Center. 
The Spring Soiree is an open invitation to the public to support artists and the Anderson Center while also having fun.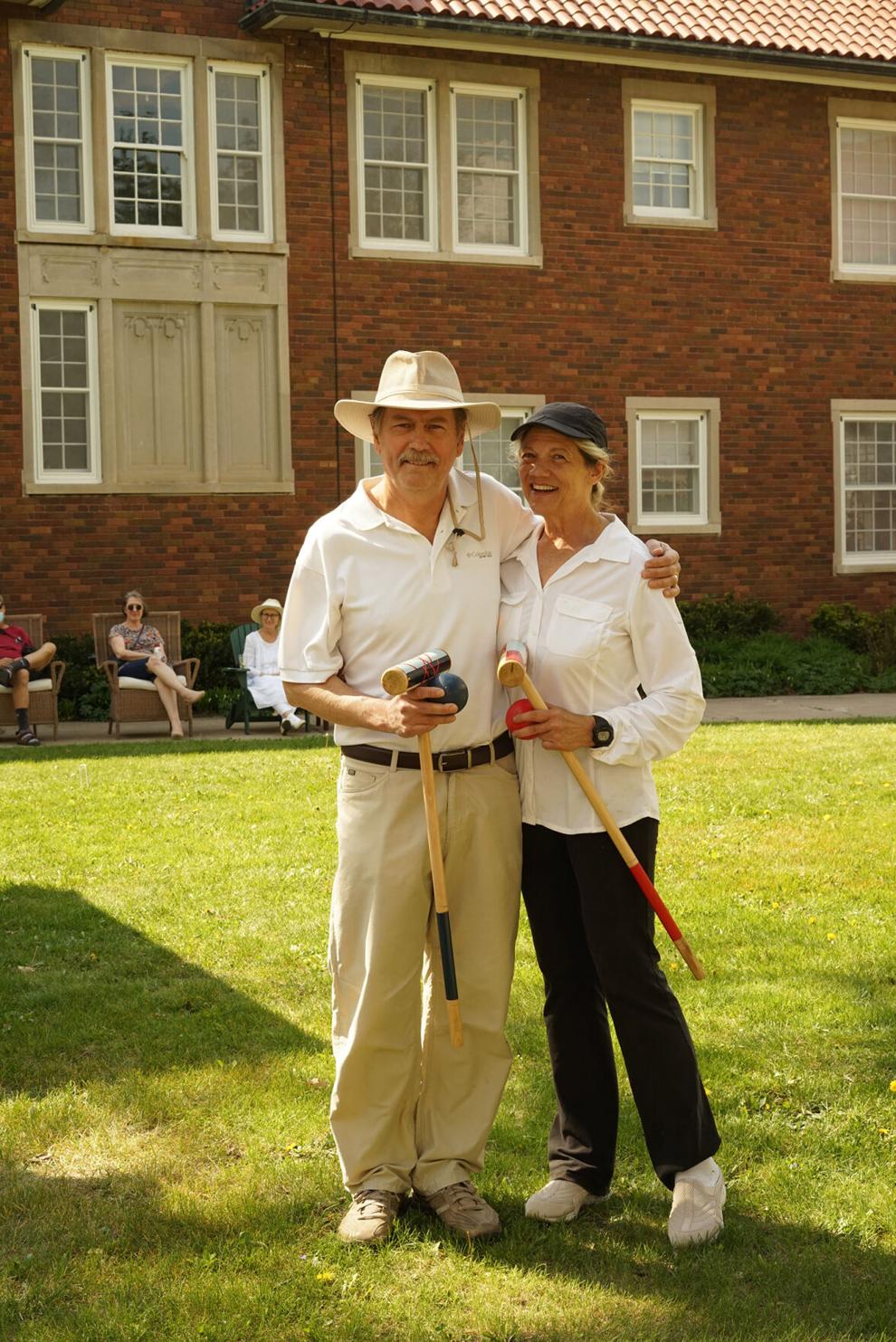 Proceeds from the event benefit artists and the community by supporting the flagship residency program and local activities including the Red Wing Area Studio Tour, the Public Artist Residency, and workshops and tours that celebrate Tower View and its history. 
People can participate in the art auction either online or in person. The more than 80 items are displayed in the Tower View Barn. People can browse the display and submit bids from 11 a.m. to 4 p.m. May 13-14 and May 18-21. Bidding ends at 5 p.m. May 21. 
The auction includes one-of-a-kind experiences and original artworks donated by alumni of the residency program, onsite studio artists and other local/regional artists, plus items from area businesses and arts organizations. 
The six-wicket casual croquet tournament is open to everyone. All players are guaranteed at least two games. 
Two-person teams will be split into two pools to play on the historic site's lawn. The winning team from each pool will play in the "final four" championship. The top-performing team will receive a wine gift basket from Alexis Bailly Vineyard in Hastings.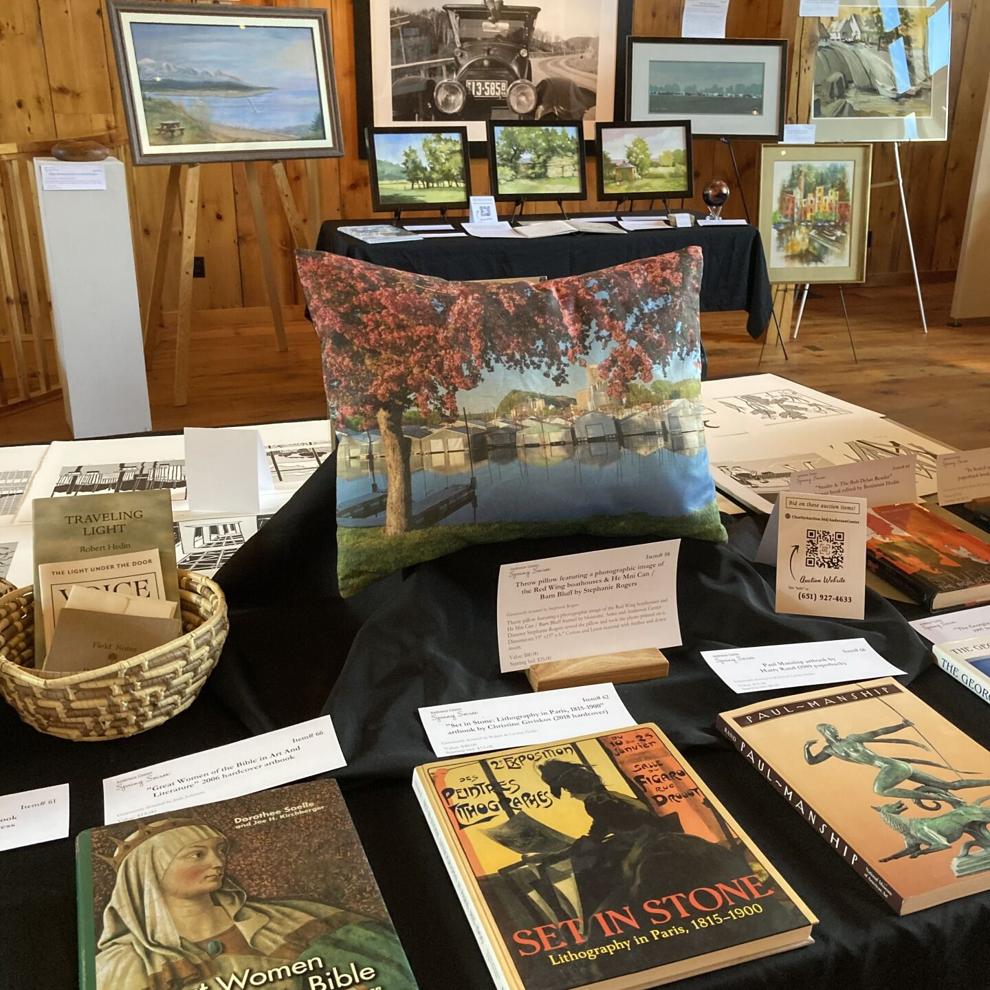 All players are encouraged to dress in "snappy casual" navy blue and white. The team with the best croquet outfit will win an award and a floral arrangement. 
No experience is needed. The entry fee is $40 for an individual and $75 for a team of two. 
The annual event was created to advance the Anderson Center's role in "enriching and nurturing our community and advancing the careers of working artists," according to Adam Wiltgen, development director at Tower View. 
"The art auction includes something for every art enthusiast," Wiltgen said. The 80-plus items include paintings by Jen Dietrich, Cate Whittemore, Emily Donovan, Art Kenyon, Annie Hejny, Lora Hlavsa, Jessica Matson-Fluto, Leah Monson, Georgia Greeley, Valerie Schreier and Mariana Russell.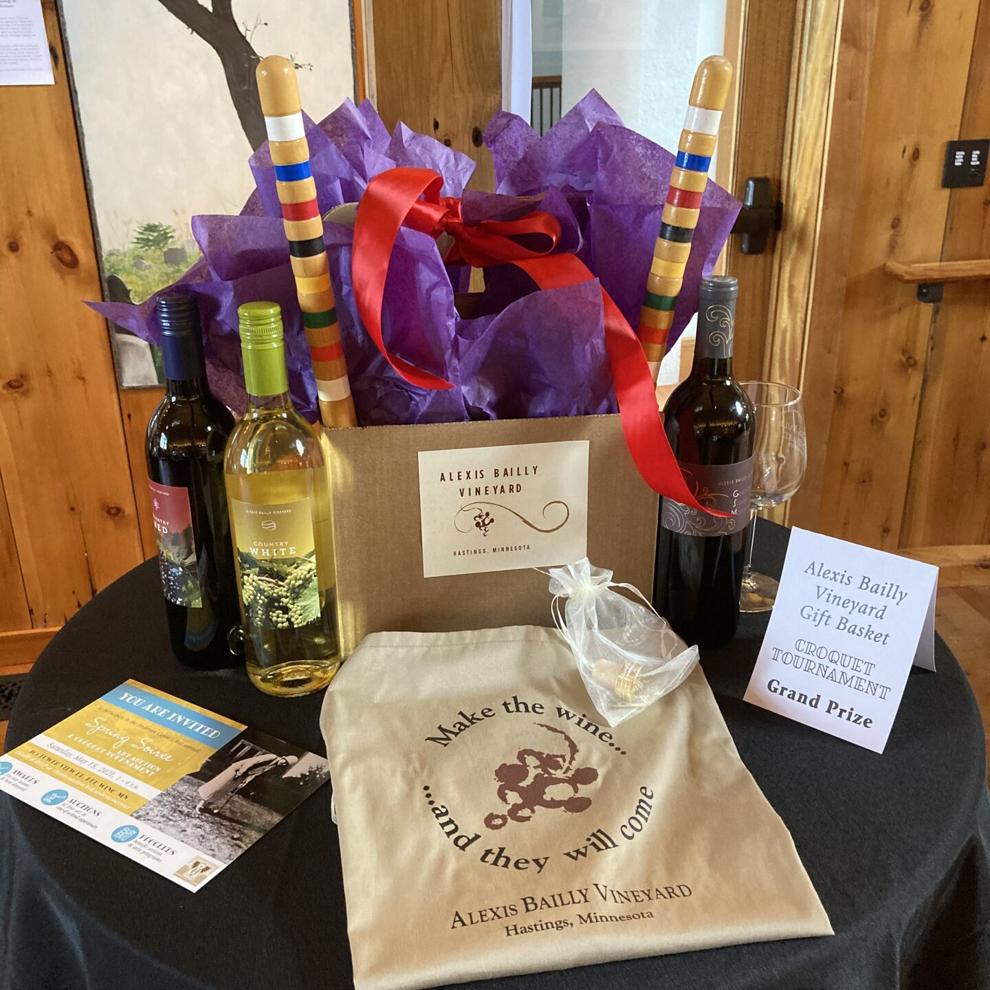 Donating drawings and prints are Wendell Arneson, Leslie Anne Stewart, Tom Virgin, CB Sherlock, Robert Hedin, Ashley Andrews, Red Wing Framing, Chap Achen and Norbert Marklin. Ceramics and wood art are provided by Kate Bouman, Jeff McDowell, Anatoly Stepanov and Tom Wolters. 
Also participating: mixed-media textile art from Cultural Cloth, Frank Bures, Faye Passow, Su Leggatt and Clare Schuster; and jewelry by Emily Phillips. 
Books in the auction come from Graywolf Press, Copper Canyon Press, Frank Bures and Chelsea DesAutels. 
Experiences include an overnight stay and dinner at the St. James Hotel, donated by Red Wing Shoe Co., along with admissions or experiences from the Sheldon Theatre and other theater companies; the Russian Museum of Art and other museums; and the St. Paul Chamber Orchestra and other music and dance groups. 
U of M Golden Gophers football, St. Paul Saints baseball, and the Minnesota Vikings also have added to the auction. 
People can participate in the auction and sign up for the croquet tournament by visiting charityauction.bid/andersoncenter. They can also register and bid by texting "hello" to 651-927-4633. For questions or assistance, contact Wiltgen at 651-388-2009, extension 4, or adam@andersoncenter.org.