Mike Arturi is the executive director and founder of the Universal Music Center in Red Wing. He shared information about the nonprofit with the Republican Eagle. Here are five things to know about the Universal Music Center: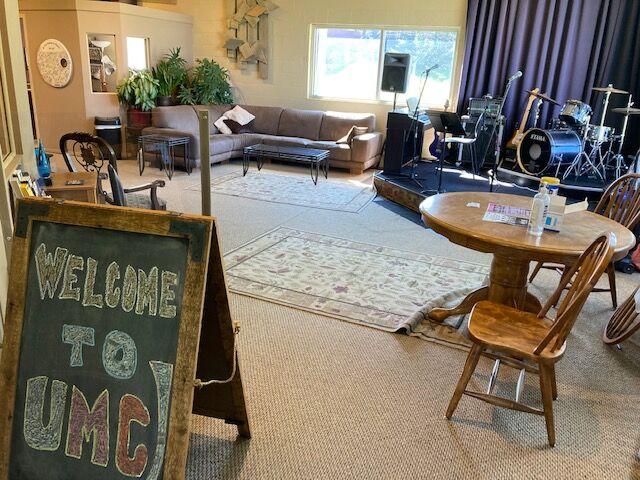 1. Mission 
The Universal Music Center's core program "provides students the opportunity to gain the life skills of preparation, professional conduct, teamwork and pride in accomplishment. This program includes one-on-one in-person or online private lessons, monthly music workshops, and optional quarterly live performances. The live performance option gives students a sense of focus, and makes their progress a tangible reality." 
2. Teaching methods 
Arturi explained, "UMC offers private one-on-one music lessons in-person at our facility, online virtually or in a combination of both. Our lesson content is based in legitimate/traditional music education presented in a fun and engaging manner. Lesson content is tailored to the individual student's musical goals. We produce four virtual student concerts annually and two live on-stage concerts. Participation in the concerts enhance the life skills of accomplishing short term goals, increasing self-worth and identity, building people skills and creative thinking. We also offer songwriting and recording programs. We have 11 students who have gone on to professional careers in the field of music and always have a crop of very promising up and comers ready to advance in their musical journey."
3. 
History of the UMC
Arturi has been a lifelong musician. He has drummed for 24 internationally recognized artists and has been a member of the Rock and Roll Hall of Fame band The Lovin' Spoonful for 25 years. UMC was directly created as a result of Arturi's personal experiences in the music industry. It was founded in 2012. 
Arturi said of UMC staff and board, "Instructors Mark Woerpel, Susan Forsythe and Jay Mercado are university trained professionals with international performance credentials who deliver an extremely high level of quality and access to their students. UMC's board consists of local professionals with a wide range of business experience including: administrative, marketing, management and business efficiency."
4. 
Specialty programs 
Along with one-on-one lessons, UMC has a wide range of programs and offerings. These include:
In house multi-track recording capabilities, which are used in conjunction with songwriting programs and in daily teaching. Students learn how to use pro-tools recording software, program drum tracks, multi-track performances and produce their own sessions.

Live and virtual concerts give students the opportunity to put into practice the techniques they learn in their lessons. Students perform solo, in duos or small ensembles and in full rock bands.

Arturi is active in the community and statewide providing arts learning drum circle events for a wide variety of populations including incarcerated juveniles, state and federal inmates, at-risk youth, underserved, physically and mentally challenged, senior and memory care individuals.
5. Event
UMC students recently participated in a virtual concert with London-based organization Music In Offices. The event featured Arturi drumming and UMC students joining participants from London performing the iconic Lovin' Spoonful hit "Summer in The City." 
UMC will be releasing its next virtual concert in November. Student performances and past live concerts can be viewed on the UMC YouTube channel. Program descriptions, instructor backgrounds and upcoming events can be found at universalmusiccenter.com and UMC's Facebook page.