ZUMBROTA -- The Goodhue County Board met Thursday, Aug. 12, at the county fairgrounds to discuss several awards, a Byllesby Park dedication and more.
Here is what you need to know:
2021 'U of M Farm Family'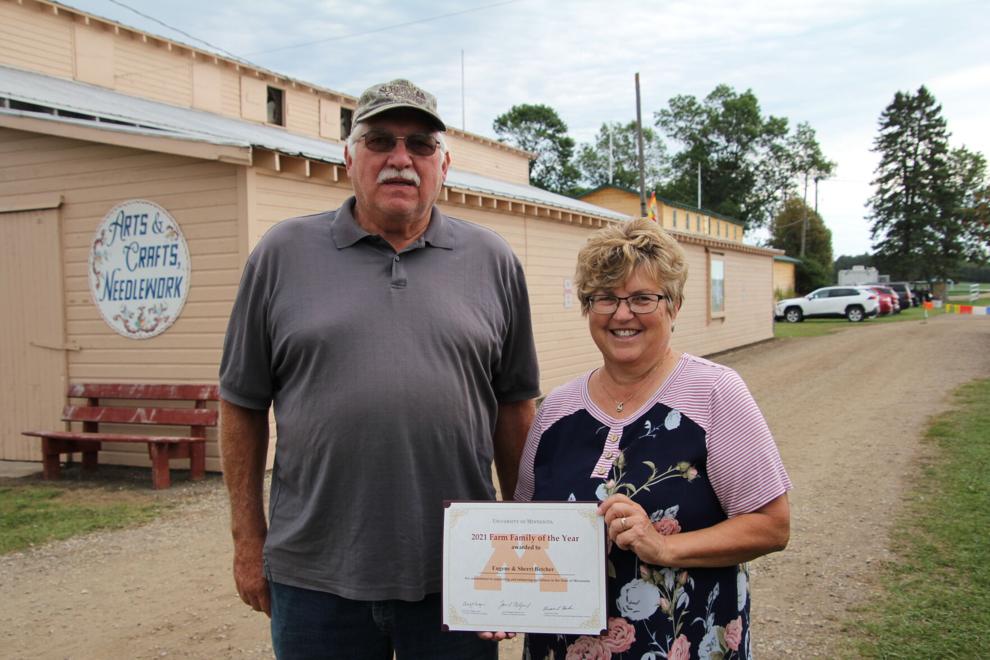 Eugene and Sherri Betcher of Red Wing have been recognized by the University of Minnesota as a 2021 Farm Family of the year. The Betchers have been farming in the county since 2004 with their 500 acres of corn, soybean and hay, according to the U of M. They also raise cattle and hogs.
Conservation awards
The Goodhue County Soil & Water Conservation District announced the three awards for local farmers.
2020 Conservation Farmer of the Year: Thomas and Renae Bryan

2021 Conservation Farmer of the Year: John and Betty Jaeger

2021 Woodland Manager of the Year: John and Betty Jaeger
Family Homeless Prevention and Assistance Program
Three Rivers Community Action with Semcac and Lutheran Services of Minnesota are administering the Family Homeless Prevention and Assistance Program, which is funded by the Minnesota Housing Finance Agency.
The program has been awarded a grant of $1,251,800 from Oct. 1, 2021, to Sept. 30, 2023.
All three partners have already served 417 households in 11 counties for the prevention and elimination of homelessness. Families, youth and singles who are at imminent risk of homelessness are encouraged to apply for assistance.
Concrete paving award
The county received an award from the Minnesota Department of Transportation and the Concrete Paving Association of Minnesota for the paving project on Flower Valley Road between Eagle Ridge Road and Highway 61.
The award was based on project purpose, number of working days, schedule challenges, weather issues, material challenges and more.
The county is now eligible to compete for the national Excellence in Concrete Pavement Award.
Byllesby Park pavilion dedication
The board has agreed to dedicate the new pavilion at Byllesby Park to former Commissioner Richard Samuelson after construction is completed. He passed away March 12, 2020.
Samuelson served as a commissioner for 20 years and was a supporter of parks and trails in the county, according to the board. Even though he retired before the park construction plans were in motion, Samuelson attended every public meeting about the topic.
During July, 2021, the park board received $820 in donations from community members in Samuelson's name and decided to create a plaque to honor him by the pavilion.