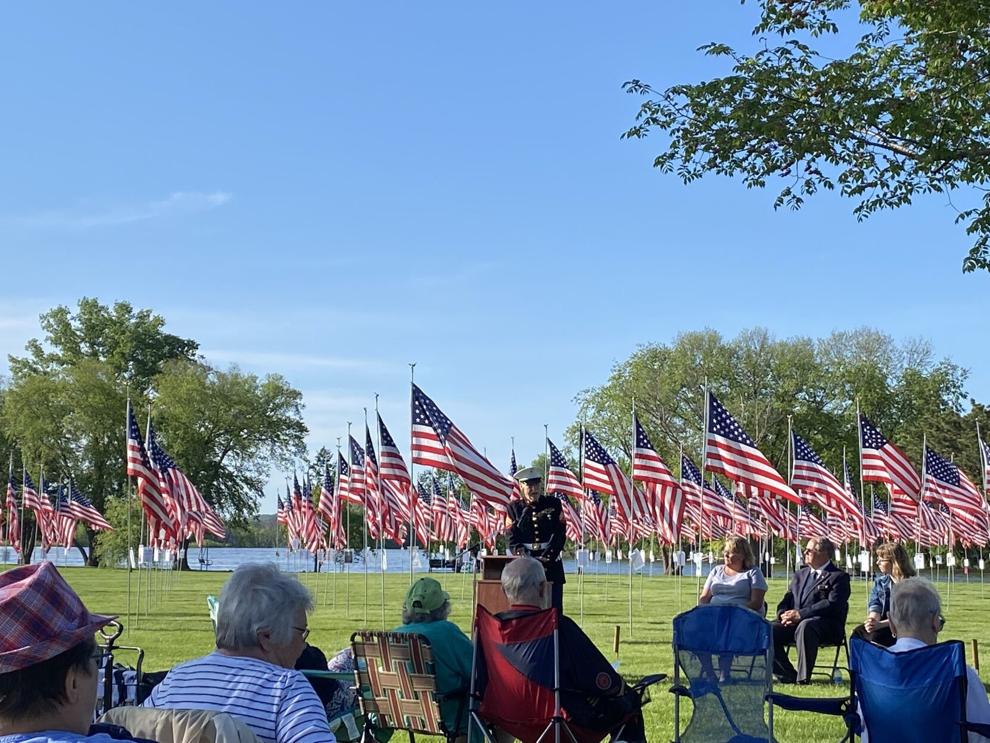 The 15th annual Field of Honor commemorated veterans with 350 donated flags this year. Each flag represents a donation made by community members to remember lost veterans. 
The event is coordinated by Pier 55 Red Wing Area Seniors. Each year they collect donations and place flags with the help and support of the City of Red Wing. 
This year was the first time in two years that the ceremony and posting of the Field of Honor were able to happen. Because of the COVID-19 pandemic, for the past two years people were unable to attend in person for a ceremony.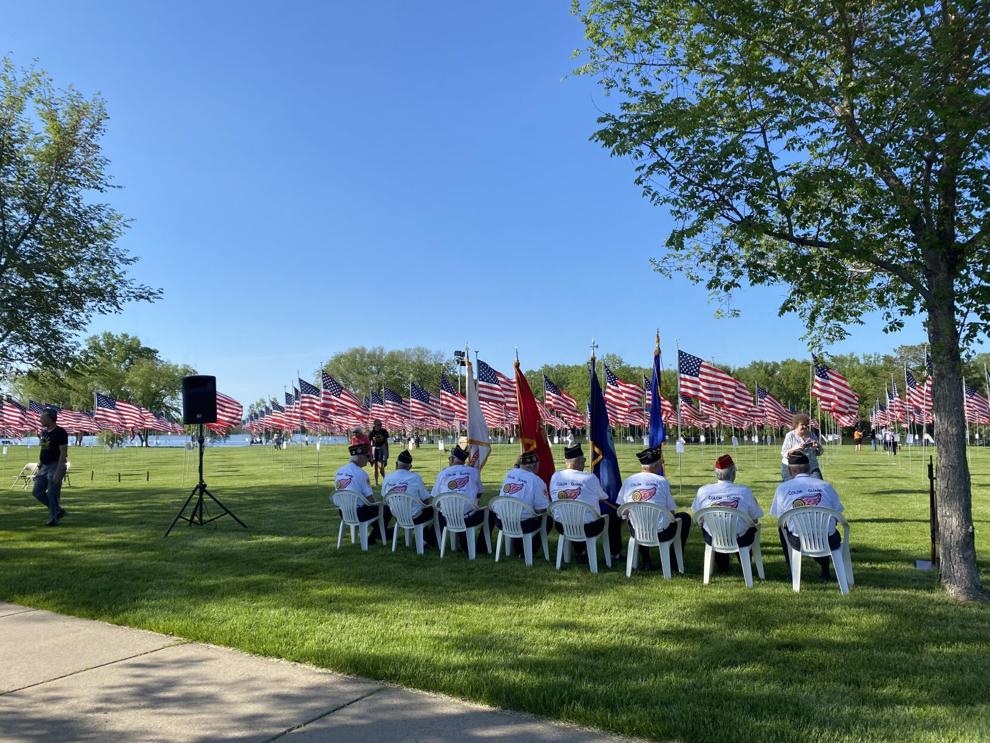 Kim Wojcik, executive director of the Red Wing Area Seniors, said, "having not been able to do this for a few years, I think it helps us to be grateful to be here together."
At the ceremony, names of the 350 veterans were read one by one and family members were encouraged to stand with the flag they donated as names were called.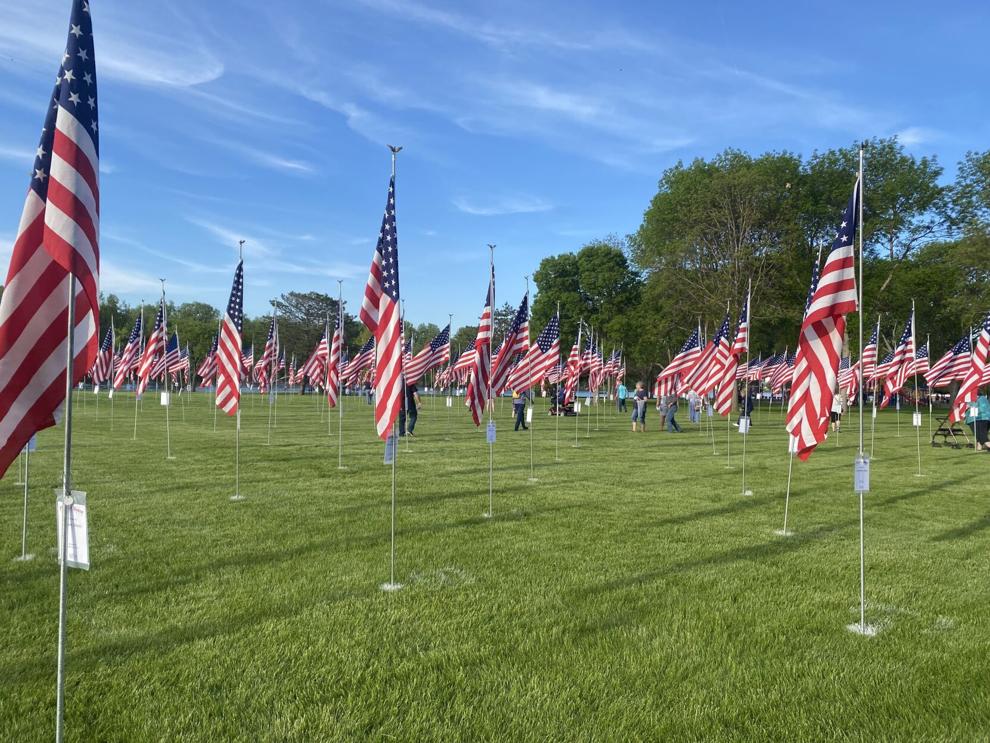 "As we look out on the field and we see this sea of breathtaking flags, it struck me for a minute and maybe we could take some time this weekend to think about each individual flag. Here we see the whole display and I think that we also need to remember the sacrifice of each individual," Wojcik said. 
Each flag was a $25 donation and all of the donations from the flags go towards helping the Red Wing Seniors non profit organization. The flags remained in Bay Point Park throughout Memorial Day weekend.