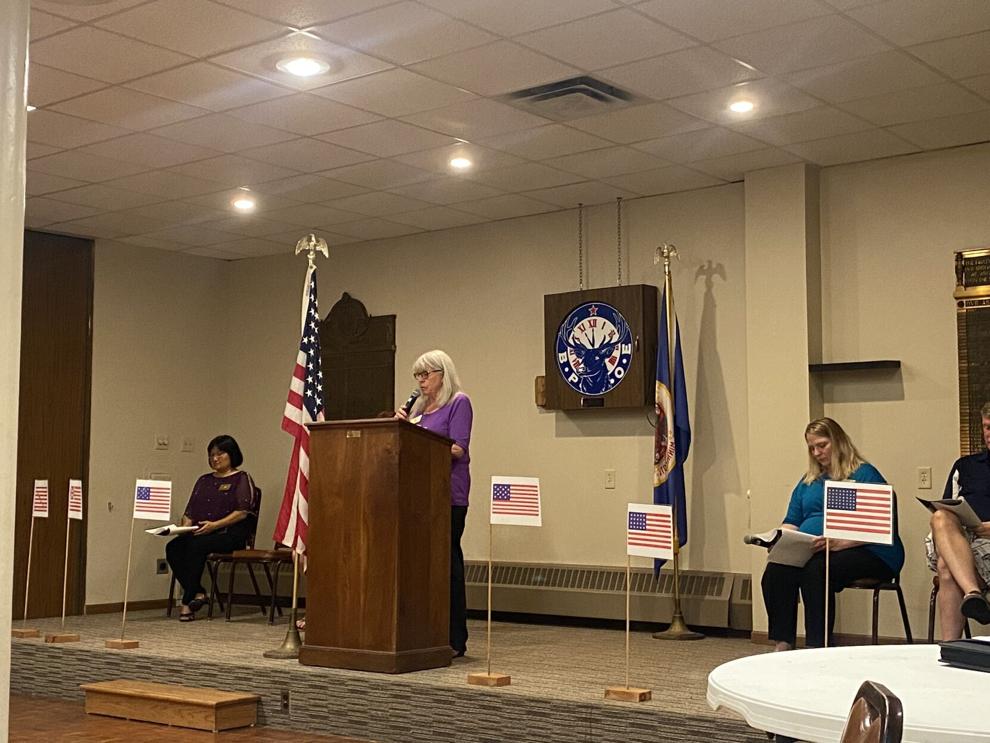 Flag Day has been celebrated annually in the United States since 1916, the Red Wing Elks Lodge continues the celebration each year by presenting the history of the American flag. 
At the Red Wing Elks presentation they demonstrate the history of the flag. 
Patsy Nesteby led the presentation, she said, "The purpose of this service is to honor our country's flag and to celebrate the anniversary of its birth."  
The first flag of the United States is considered the Pine Tree flag, used by American Ships in New England waters. The flag read "An Appeal to Heaven" and pictured a green pine tree. 
Leading Knight Jessica Nelson said, "The evolution of the American flag marks the progression of the government of the American people." 
She continued, "From the founding of Jamestown in Virginia in 1607 until 1775 the flag of England was the flag of the people of America and in 1775 the pine tree flag was adopted for all colonial vessels."
The Elks also presented the stages of other flags the U.S. honored until coming to the final and current flag with 13 stripes and 50 stars, representing the original 13 colonies and the 50 states.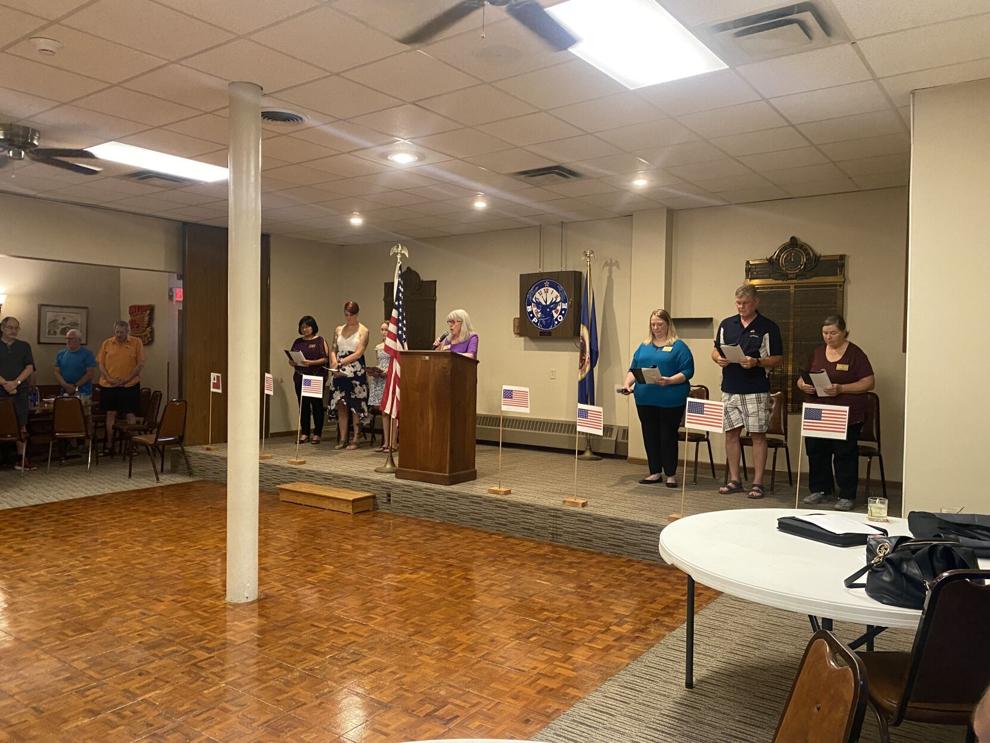 The Red Wing Elk Lodge Officers participate in the presentation, each of them speaking about the history of the phases the U.S. flag took before reaching the final product. 
Each of the officers recited phrases that describe the meaning and significance of the flag. Some of the words they used were, "justice for all," "symbol of fidelity" and "brotherly love."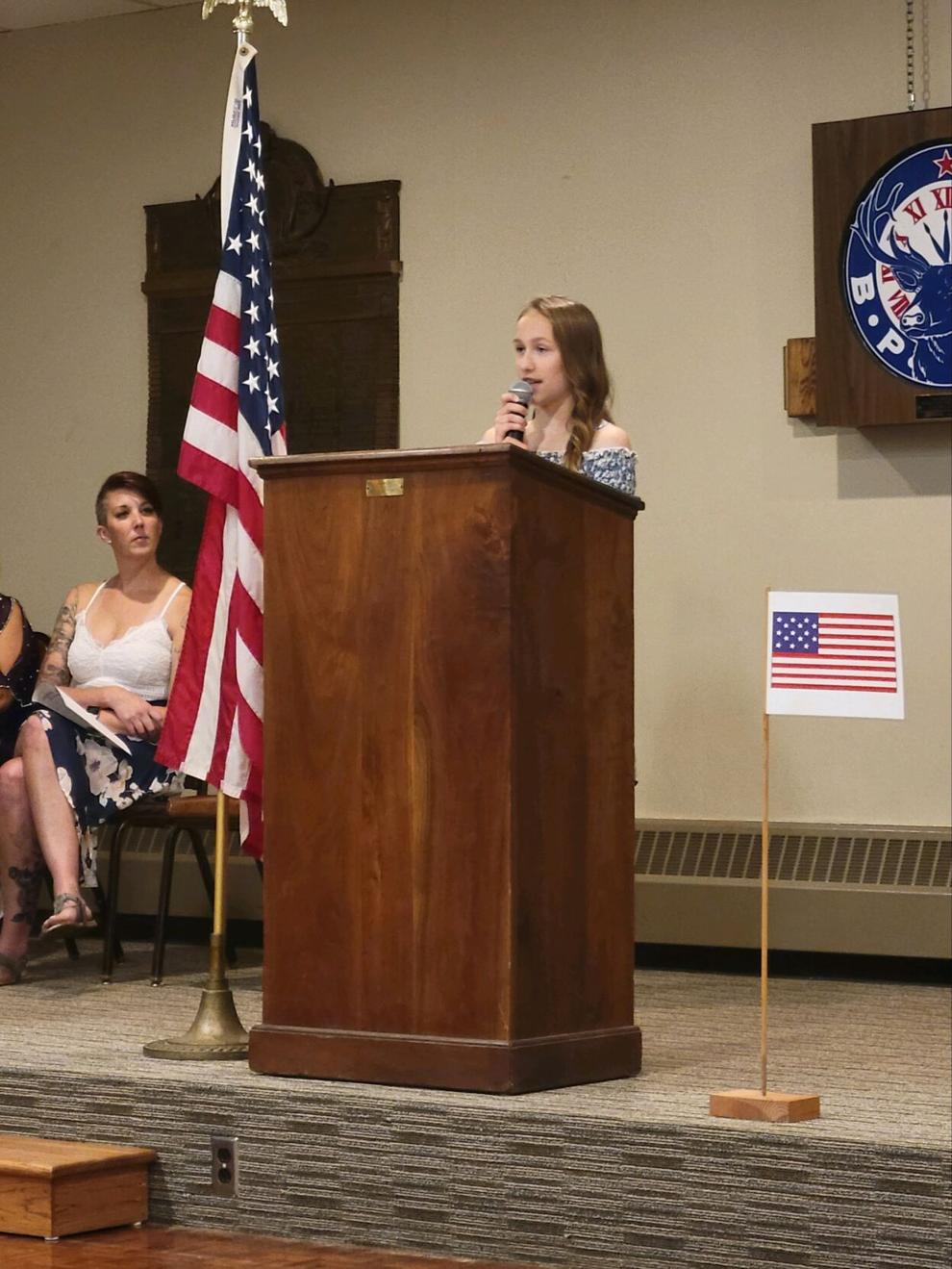 Each year, Elks Lodges across the nation celebrate with this presentation. Frank Tremper Americanism Chair of the Red Wing Elks said, "All of the lodges are required to celebrate with this presentation on the history of the flag, to remember and honor the history behind it."
The presentation ended with the pledge of allegiance. 
State essay winner Sienna Yockey read her winning essay during the presentation. After winning on the state level she went on to compete in the national contest. The contest is held each year by the Elks Lodge. 
The contest question for next year is "What is your American dream?" and the entries will be taken later this year in December. Prizes for the essay contest include a Plaque and cash prizes for first, second and third place on the state and national level.