After the changes made to the Holiday Stroll in 2020 due to the COVID-19 pandemic, this year's stroll was a rousing success. 
It was a great way to celebrate the event's 20th anniversary. 
Over the past two decades, the stroll has evolved into a daylong extravaganza, with contests, activities, music, food and holiday cheer packed into downtown Red Wing. Like most years, the pinnacle of the festivities was the parade. 
Local royalty was part of the events. Aquatennial Princess Hannah Rodgers and Miss Minnesota Elle Mark are both Red Wing natives. Both women bundled in warm clothes and blankets before riding in the parade.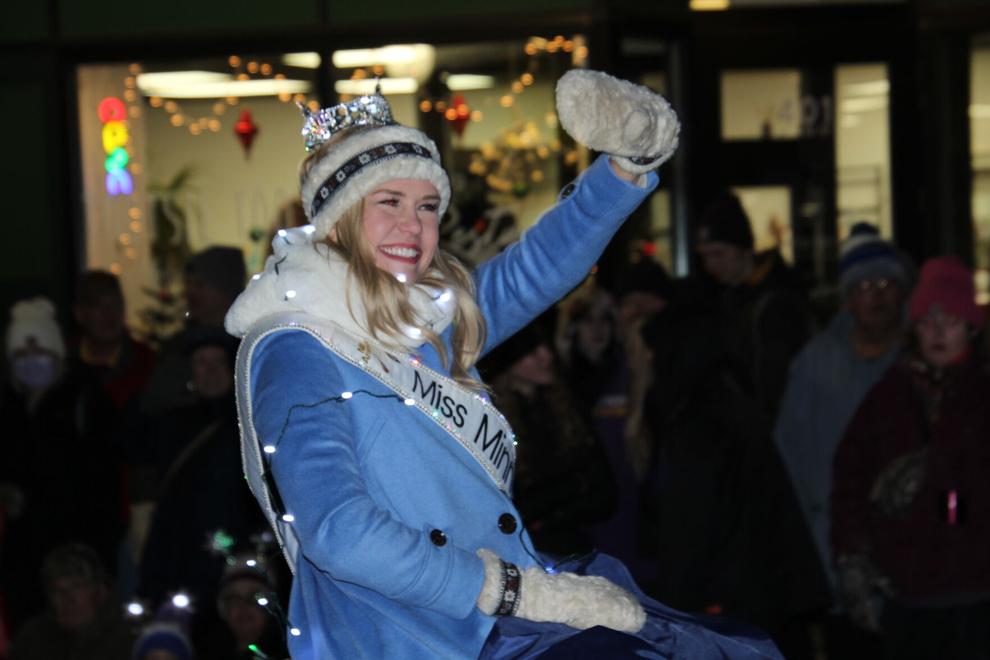 Leading up to the Holiday Stroll, residents were able to buy buttons for the event and look for the Holiday Stroll Medallion. This year, Nolan and Parker Cherny found the medallion.