Elle Mark is representing Minnesota in the 100th anniversary Miss America Competition from Dec. 12-16.
According to a press release, Mark is competing to win a major scholarship and "advocate for the Campaign to Change Direction. This initiative advocates to create a society that values mental and emotional health in the same way we value physical health."
The Republican Eagle spoke with Mark about her time as Miss Minnesota, the competition and more.
What does it mean to you to represent Minnesota?
It is nothing short of an honor to represent my home state of Minnesota at the 100th anniversary Miss America competition. The people of this state have shaped me into the woman I am today, and I am proud to wear the name "Minnesota" across my chest.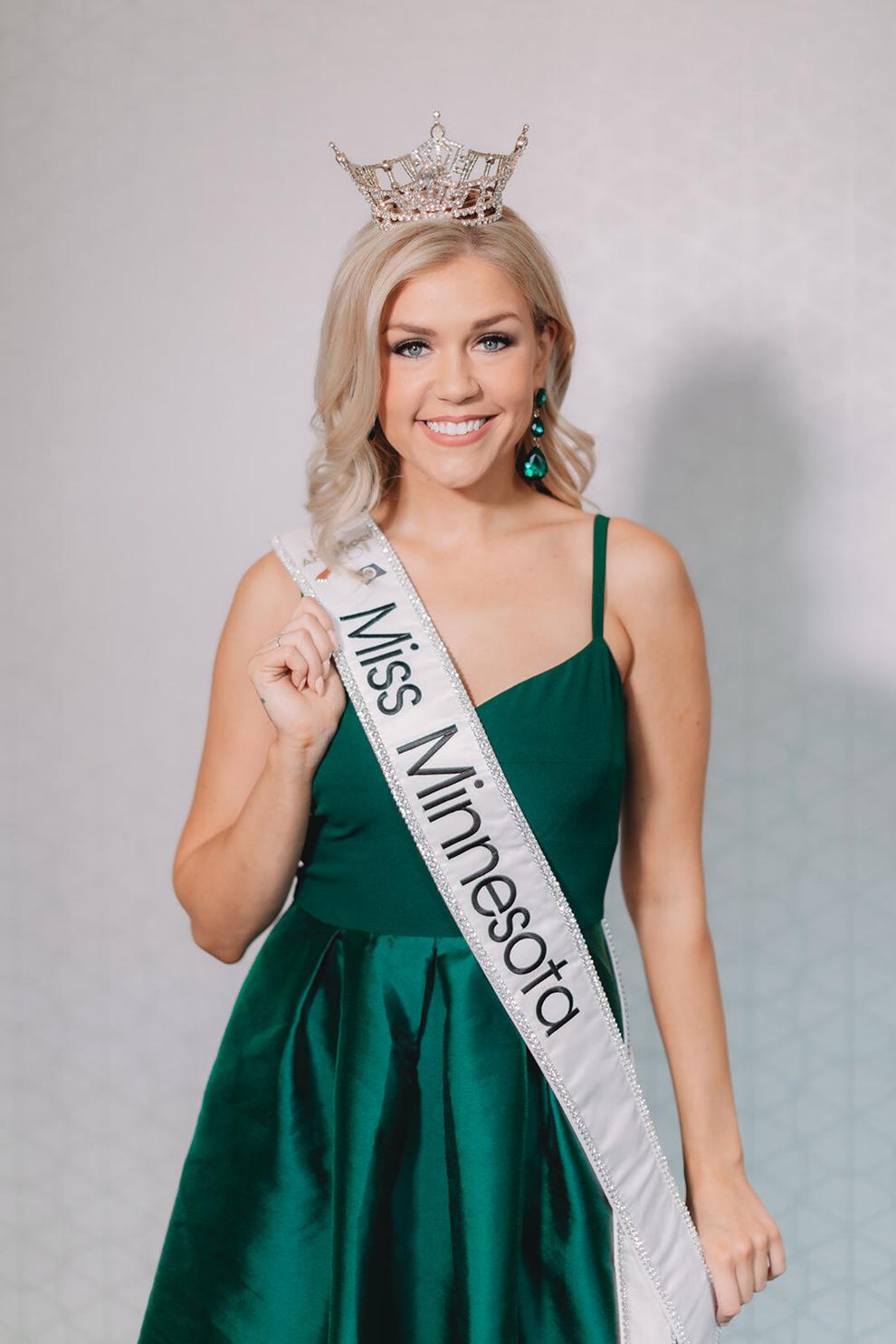 How do you feel about being Miss Minnesota?
As a little girl, I always dreamed of representing something greater than myself, but I never imagined that I would actually serve as Miss Minnesota. It is humbling knowing I am representing some of the kindest, most welcoming people there are on the planet. I've truthfully enjoyed every appearance I've had across the state because of the incredible people that make each experience so memorable. 
What can you tell us about your social impact initiative?
I am passionate about promoting mental health and emotional wellbeing, and I do so through my partnership with the Campaign to Change Direction. I utilize my background in public health and community health education to increase awareness of the Campaign's "Five Healthy Habits of Emotional Wellbeing" in hopes to create a society that prioritizes their mental health the same way they do their physical health. 
I have been fortunate to share this message with a variety of communities across the state of Minnesota, and I hope to continue doing so as Miss America.
What does the role of Miss America mean to you?
Miss America has been a symbol of hope and unity over the past 100 years. From selling $2.5 million in war bonds during World War II to holding the first live telecast after the 9/11 terrorist attacks, the women in the crown have continued to serve beyond the roles of "beauty queens."
As our country navigates its way through the COVID-19 pandemic, we are in desperate need of a leader who represents the best parts of America – the promise of a brighter future, a symbol of hope. That is who Miss America is to me.
What would you like to accomplish if you win Miss America?
As Miss America, I will continue to advocate for the mental health of all citizens as a National Ambassador for Give An Hour, the organization that founded the Campaign to Change Direction.
In addition, I will be working furiously to raise funds for future Miss America candidates. As someone who has received nearly $20,000 in scholarships through competing in this organization and has the opportunity to win $100,000, should I become the next Miss America, I know first-hand the immense relief that these scholarships can provide. It is important to me that these scholarships are available for years to come. 
How are you feeling about the competition?
I wish there was just one word to describe all of the emotions I have been experiencing as the competition draws nearer. I am excited and a little nervous, but mostly I am just grateful to have the opportunity. There have only been 84 other women in the state of Minnesota who have experienced this, so I am not taking any moment for granted.
What are you looking forward to during the competition?
Many people assume that all of the competitors are simply "fake friends," but I truly cannot wait to spend more time with the other candidates. It sounds cliché, but our jobs as state titleholders are so unique and it is refreshing to be around other individuals who fully understand the things I have experienced. I always rolled my eyes when people said that the other competitors would become like "sisters" to me, but I fully understand what they meant now.